"There is nothing to writing. All you do is sit down at a typewriter and bleed. "
~Ernest Hemingway
---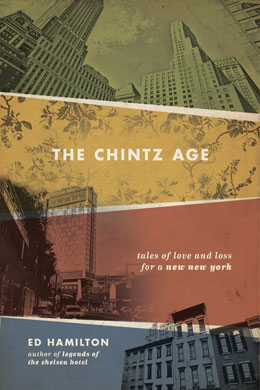 Ed Hamilton is the author of Legends of the Chelsea Hotel: Living with the Artists and Outlaws of New York's Rebel Mecca (Da Capo, 2007). His fiction has appeared in dozens of small journals, including Limestone, The Journal of Kentucky Studies, SoMa Literary Review, Exquisite Corpse, Bohemia, Omphalos, and in translation in the Czech Republic's Host. His non-fiction has appeared in The Villager, Chelsea Now, The Huffington Post, and Living With Legends: Hotel Chelsea Blog. Ed lives in New York City. Visit his website at www.edhamilton.nyc
---
Just as Soylent Green is people, so The Chintz Age is now. Everything is cheaper and chintzier than in the past, from consumer products to culture itself. Our great cities, and, in particular, New York, are being transformed as we speak, as rising rents squeeze out the artists and bohemians who honed and burnished the city's glittering cutting edge. So should we look backward in teary-eyed nostalgia for the glorious past, or grit our teeth and move forward, accepting the inevitability of change in order to carve out a place for ourselves in this Brave New New York? This book of gritty urban fairy tales represents a heartfelt prayer for the future of the arts in New York, as well as a blueprint for a moral and spiritual resistance to the forces of cultural philistinism.
In seven stories and a novella, Ed Hamilton takes on this clash of cultures between the old and the new, as his characters are forced to confront their own obsolescence in the face of this rapidly surging capitalist juggernaut. Ranging over the whole panorama of New York neighborhoods—from the East Village to Hell's Kitchen, and from the Bowery to Washington Heights—Hamilton weaves a spellbinding web of urban mythology. Punks, hippies, beatniks, squatters, junkies, derelicts, and anarchists—the entire pantheon of urban demigods—gambol through a grungy subterranean Elysium of dive bars, cheap diners, flophouses, and shooting galleries, searching for meaning and a place to make their stand.
---
PRAISE FOR THE LEGENDS OF THE CHELSEA HOTEL
"There's something remarkable about the way the author manages to celebrate the Chelsea's singular atmosphere — the exuberant aspiring artists, the divorced movie stars, the disheveled blonde who may have Tourette's and who lingers in the lobby hissing like a snake — without ever forgetting how toxic the air is for many of the people who come desperate to breathe it."
—Jeff Giles, The New York Times Book Review
Pre-release: If you order this book, it will ship on/or about November 1, 2015
$18.00 | ISBN: 978-0-9861111-9-8 | 284 Pages | In Stock
---
New Release July 24, 2015: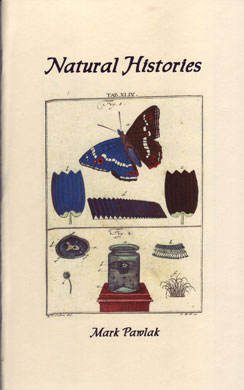 Mark Pawlak is the author of seven poetry collections and the editor of six anthologies. His latest books are Go to the Pine: Quoddy Journals 2005-2010 (Plein Air Editions/Bootstrap Press, 2012) and Jefferson's New Image Salon: Mashups and Matchups (Červená Barva Press, 2010). His work has been translated into German, Polish, and Spanish, and has been performed at Teatr Polski in Warsaw. In English, his poems have appeared widely in anthologies such as The Best American Poetry, Blood to Remember: American Poets on the Holocaust, For the Time Being: The Bootstrap Anthology of Poetic Journals and in the literary magazines New American Writing, Mother Jones, Poetry South, The Saint Ann's Review, Solstice, and The World, among many others. For more than 35 years Pawlak has been an editor of the Brooklyn-based Hanging Loose, one of the oldest independent literary journals and presses in the country. He supports his poetry habit by teaching mathematics at UMass Boston, where he is Director of Academic Support Programs. He lives in Cambridge.
$7.00 | 34 Pages | In Stock
---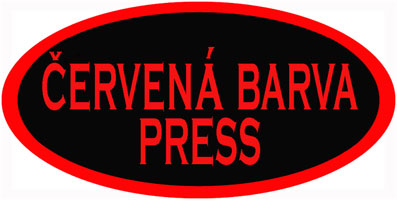 ČERVENÁ BARVA PRESS STUDIO
Basement Room B8
Center for the Arts at the Armory
191 Highland Avenue
Somerville, MA
ČERVENÁ BARVA PRESS WORKSHOPS
---
YOUR POEMS AND POETRY JOURNALS
AND HOW TO GET THEM BOTH CONNECTED
Instructors: Tim Suermondt and Pui Ying Wong
Saturday, August 1, 2015
2:00-4:00PM
$45.00
Writing the poems if of course the most important. But after that, you'll probably want to send them to print and on-line journals for publication. And while no one can guarantee success, there are strategies and tips of the trade to help make getting your poems published a little less daunting.
You'll look under the publishing hood with Pui Ying Wong and Tim Suermondt, two poets who've been in the poetry trenches for a good many years and will impart what's often involved and sometimes required-the good, the bad, and the ugly.
In addition to dealing with the ins and outs of poetry submissions, you'll also get the chance to play editor by judging some poems and getting a sense of what's cooking from the editor's side.
Rejection is the nature of the poetry beast-it happens to the best and most renowned of poets-but let's see if we can get the odds of acceptance more in our favor. We're stronger than any beast-we're poets.
---
About the Instructors: Tim Suermondt is the author of two full-length collections: TRYING TO HELP THE ELEPHANT MAN DANCE (The Backwaters Press, 2007) and JUST BEAUTIFUL from New York Quarterly Books, 2010. He has published poems in Poetry, The Georgia Review, Blackbird, Able Muse, Prairie Schooner, PANK, Bellevue Literary Review, Stand Magazine (U.K.), and has poems forthcoming in december magazine, Plume Poetry Journal, North Dakota Quarterly and Ploughshares. After many years in Queens and Brooklyn, he has moved to Cambridge with his wife, the poet Pui Ying Wong.
Pui Ying Wong was born in Hong Kong. She is the author of a full length book of poetry Yellow Plum Season (New York Quarterly Books, 2010), two chapbooks: Mementos (Finishing Line Press, 2007), Sonnet for a New Country (Pudding House Press, 2008) and her poems have appeared in Cha: An Asian Literary Journal (Hong Kong), Connotation Press: An Online Artifact, Crannog (Ireland), Gargoyle, Prairie Schooner, Taos Journal of Poetry & Art, The Southampton Review, and Valparaiso Poetry Review among others. Her work has been nominated for the Pushcart Prize, Best of the Web and she was a finalist for the 2011 Sundress Best of the Net editions. She lives in Cambridge, Massachusetts with her husband, the poet Tim Suermondt.
Registration: $45.00
To register and pay for this Workshop securely using your Paypal account or a Credit Card, please click the Buy Now button below...
Your Poems and Poetry Journals and how to get them both connected: $45.00
---
Writing in the voice of a relative or intimate
Instructor: Tom Daley
Saturday, August 15, 2015
2:00-4:00PM
Registration: $45.00
Limited to eight participants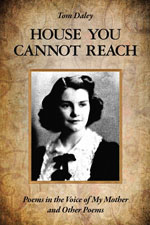 Is there a character in your family or circle of intimates you could imagine speaking passionately or colorfully or mouthing off on forbidden topics in a poem? A shy and taciturn grandfather with an axe to grind against your mother, his daughter-in-law? A disgruntled child or envious sibling? A parent exasperated with your refusal to get married? A best friend who has been lusting after your husband? A husband who is lusting after your best friend?
In this workshop, we will examine poems in the persona vein by established poets. We'll consider the audacity necessary for this project-and the best poetic forms for this kind of poem. Each participant will then draft a short poem in the voice of a relative or intimate and we'll discuss the successes of the poems and make suggestions for improvements.
Tom Daley leads workshops for poets and writers working in creative prose in the Boston area and online. His book, House You Cannot Reach-Poems in the Voice of My Mother and Other Poems, was recently published by FutureCycle Press. He is a recipient of the Dana Award in Poetry and has been widely published in journals including Harvard Review, Crazyhorse, Fence, Denver Quarterly, Poetry Ireland Review, and Witness. He is the author of the play, Every Broom and Bridget-Emily Dickinson and Her Irish Servants, which he performs as a one-man show.
Registration: $45.00
To register and pay for this Workshop securely using your Paypal account or a Credit Card, please click the Buy Now button below...
Writing in the voice of a relative or intimate: $45.00
Limited to eight participants
---
Directions & parking:
The Center for the Arts is located between Davis Square and Union Square. Parking is located behind the armory at the rear of the building. Arts at the Armory is approximately a 15 minute walk from Davis Square which is on the MTBA Red Line. You can also find us by using either the MBTA RT 88 and RT 90 bus that can be caught either at Lechmere (Green Line) or Davis Square (Red Line). Get off at the Highland Avenue and Lowell Street stop. You can also get to us from Sullivan Square (Orange Line) by using the MBTA RT 90 bus. Get off at the Highland Avenue and Benton Road stop.
Inside the Armory:
Go inside main doors and walk straight ahead about 30 feet, look for the door on the right to the stairs down to the basement. (There is an elevator just after the stairs.) Once in the basement walk through the basement lobby straight ahead about 20 feet, first door on the right is the Červená Barva Press Studio.
---
Release date June 4, 2015: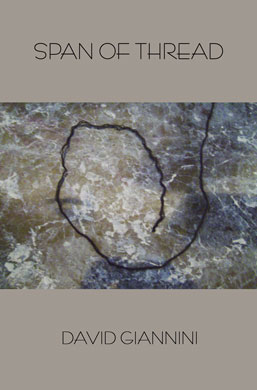 David Giannini's most recently published collections of poetry include AZ TWO (Adastra Press), a "Featured Book" in the 2009 Massachusetts Poetry Festival; RIM/WAVE in 2012;, and 10 chapbooks in 2013-15 including INVERSE MIRROR, a collaboration with artist, Judith Koppel;. His work appears in national and international literary magazines and anthologies. Awards include: Massachusetts Artists Fellowship Awards; The Osa and Lee Mays Award For Poetry; an award for prosepoetry from the University of Florida; and a 2009 Finalist Award from the Naugatuck Review. He has been a gravedigger; beekeeper; taught at Williams College, The University of Massachusetts, and Berkshire Community College, as well as preschoolers and high school students, among others. Giannini was the Lead Rehabilitation Counselor for Compass Center, which he co-founded as the first rehabilitation clubhouse for severely and chronically mentally ill adults in the northwest corner of Connecticut. He lives among trees in Becket, Massachusetts with his wife, Pam.
---
On OTHERS' LINES
…I don't see how any close reader won't come away learning a great deal about the potential in quotation, the distinctness of first lines & the possibilities of form. That's a lot for a project of this scope to accomplish.
—Ron Silliman
Yes, it's very deftly done, and there is much that is both attractive and amusing: Paul Pines, Charles Olson, and Howard Nemerov as bedfellows is a bit difficult to imagine, but your result is convincing. What comes through to me is the likenesses between all human beings, no matter how differently they may perceive things. It certainly must have been a colossal undertaking.
—Theodore Enslin
I think you have really triumphed. These are poems that succeed most of the time as poetry and carry a real spiritual impact. And your way of using the whole page, if necessary, to get the space/time equivalents you need may transform all of our writing.
—Robin Magowan
On RIM/WAVE
Many of these poems, though short, resonate deeply, and few poets get so much from so few words. These two books complement each other through Giannini's great skill with language and his ability to join the concrete and the abstract. It's poetry grounded in the earth.
—Mark Farrington, Assistant Director and Fiction Advisor in the Johns Hopkins M.A. in Writing Program in Baltimore and Washington, D.C.
$17.00 | ISBN: 978-0-9861111-2-9 | 138 Pages
---
Release date June 1, 2015: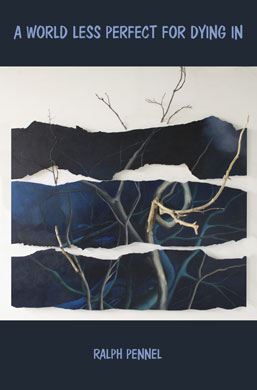 Ralph Pennel is the author of A World Less Perfect for Dying In, (by Cervena Barva Press, 2015). His writing has appeared in The Cape Rock, Ropes, Open to Interpretation, Ibbetson Street, The Smoking Poet, Unbound Press, Monologues From the Road and various other journals in the U.S. and abroad. Ralph teaches poetry at Bentley University and literature at Bunker Hill Community College. He has been a guest lecturer at Emerson College and served as the judge for the 2013 WLP Dean's Prize for Emerson. Ralph also teaches workshops at the Cambridge Center for Adult Education and for Student Day of Poetry run by MassPoetry.org. He is a founding editor and the fiction editor for the online literary magazine, Midway Journal (www.midwayjournal.com), published out of St. Paul, Minnesota. Ralph Pennel lives and writes in Somerville, Massachusetts, and was a finalist for the Poet Laureate of Somerville in 2014.
Cover art: "Rising Tide" by Resa Blatman
---
In the opening poem of Ralph Pennel's debut collection, the speaker lists things he looks for in a poem: "Clear blue light / A single voice, cold, in need of fire" and "Everything I have ever buried," making a concise introduction to A WORLD LESS PERFECT FOR DYING IN—a world which is, after all, the imperfect but beautiful place where we live and die. "But I believe that we all, at the very least, should have some. Beauty, that is." That persistent belief in beauty and the simple kindnesses that one human being can offer another suffuses these poems—often filled with pain and loss—with something like light.
—Joyce Sutphen, Poet Laureate of MN, author of Naming the Stars
"I'm writing all this down," Ralph Pennel says at the end of his frightening and beautiful poem "Just Off The Hennepin Bridge": and he is writing it all down, a world haunted by both beauty and despair. Again and again Pennel returns to the theme that echoes throughout the book, "the great immeasurable hole /that only love lost can make." What a wonderful task to set yourself as a poet, to take the measure of the immeasurable as best you can and to call this impossible task—this ache you feel for the world—by its true name: love.
—Jim Moore, author of Invisible Strings
Ralph Pennel's poems situate us front and center in the speaker's intimate company. In a few humble, trust-earning gestures, Pennel can take us great, often dark, distances. "Confiding in the Prison Guard," written in the voice of John the Baptist on the eve of his execution, risks the one harrowing image after another in service to empathy far transcending them; the poem closes with a devastatingly vernacular plea. Whether he is slipping in and out of personae with the ease of a shape shifter, or serving his subjects as a caring spy, Ralph Pennel has reminded this reader that the single, irrefutable craft of poetry is graceful connection.
—Frannie Lindsay, author of Our Vanishing
---
$17.00 | ISBN: 978-0-9861111-7-4 | 76 Pages
---
ABOUT THE PRESS
ČERVENÁ BARVA PRESS was founded in April of 2005. The press solicits poetry, fiction, and plays from various writers around the world, and holds open contests regularly for its chapbooks, postcards, broadsides and full-length books. I look for work that has a strong voice, is unique, and that takes risks with language. Please see submission guidelines for current information. I encourage queries from Central and Eastern Europe.

---
---
---