"There is nothing to writing. All you do is sit down at a typewriter and bleed. "
~Ernest Hemingway
---

Read America Read will have its sixth event Saturday, April 30th.
Here we go: The next Read America Read Project is Saturday, April 30th.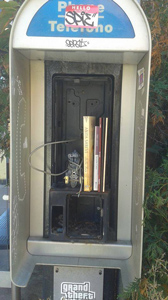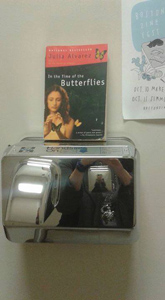 Leave a book for someone to take anywhere you want. This time, ask two people you know to do this also. This way the project will grow each month. I would like a book marker to go in every book so people know where they are coming from. Please e-mail me at the following e-mail address and I will send you an e-mail back with the book marker for you to print out and cut. Thank you for being a part of this project. Lets make Aprill 30th great! Send me photos too. I have a list of names of who participated and as this grows, keep letting me know you are doing this. Thanks a zillion. You all rock. Lets get America reading!!!!
e-mail: gloria@read-america-read.org
Thanks so much,
Gloria

---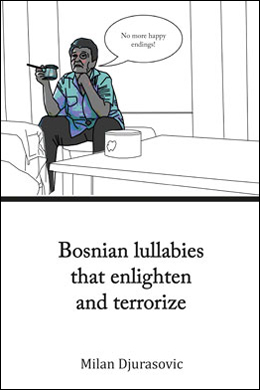 Milan Djurasovic is a Bosnian Serb from Mostar, the descendant of delightful peasants and modest working-class stock. He lives in northern California, where he works as a paraeducator. No More Happy Endings is his first collection of poems and short stories.
"The bedtime stories of my grandmother, Baba Jela, changed after the Bosnian civil war. Before the shooting began, her stories were ordinary, positive, life-affirming, with a clever hero or good-natured idiot overcoming challenges and a greedy foe soon reduced to a pitiful scrub. At the end, the world would turn out rosy and just, and taking part in it made sense. But after a war of nearly 100,000 deaths, millions of displaced bodies and souls, and decay peering out of every crevice, such propriety seemed unnatural. So Baba Jela decided to get rid of it. While other elderly men and woman decided to end their own lives after realizing that nothing would ever again be the way it was before the war, Baba turned her stories and lullabies dark and horrifying, her own way of refusing to play along with uncontrollable circumstances."
Cover Design: Aleksandra Djurasovic
$12.00 | ISBN: 978-0-9966894-8-9 | 30 Pages
---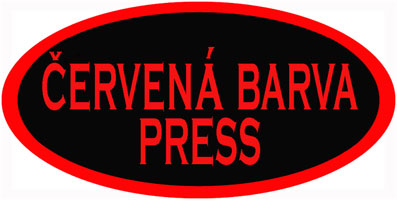 ČERVENÁ BARVA PRESS STUDIO
THE CENTER FOR THE ARTS AT THE ARMORY
Arts for the Armory
Basement, Room B8
191 Highland Avenue
Somerville, MA
---
GLASS LYRE PRESS BOOK LAUNCH
FOR GLORIA MINDOCK AND TIM SUERMONDT
WEDNESDAY JULY 27, 7:00PM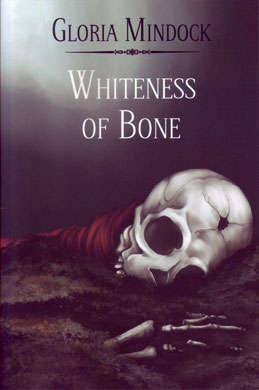 Whiteness of Bone by Gloria Mindock
$16.00 Gloria Mindock is the founding editor of Cervena Barva Press and one of the USA editors for Levure Litteraire (France). She is the author of Whiteness of Bone (Glass Lyre Press, 2016), La Portile Raiului (Ars Longa Press, 2010, Romania) translated into the Romanian by Flavia Cosma, Nothing Divine Here (U Soku Stampa, 2010, Montenegro), and Blood Soaked Dresses (Ibbetson, 2007). Widely published in the USA and abroad, her poetry has been translated and published into the Romanian, Serbian, Spanish, Estonian, and French. In 2014, Gloria was awarded the Ibbetson Street Press Lifetime Achievement Award and in May, 2016, Gloria was the recipient of the Allen Ginsberg Award for community service by the Newton Writing and Publishing Center. Gloria recently was published in Akadeemia (Estonia), Poetry.com, Gargoyle and her work is forthcoming in the We are You Project Anthology.

Election Night and the Five Satins by Tim Suermondt
$16.00 Tim Suermondt is the author of three full-length collections of poems: Trying To Help The Elephant Man Dance (The Backwaters Press, 2007), Just Beautiful (New York Quarterly Books, 2010 and Election Night And The Five Satins (Glass Lyre Press, 20i6)- along with three chapbooks. He has poems published in Poetry, The Georgia Review, Ploughshares, Prairie Schooner, Blackbird, Bellevue Literary Review, North Dakota Quarterly, December Magazine, Plume Poetry Journal, The Southeast Review, Poetry East, and Barrow Street, among others. He is a book reviewer for Cervena Barva Press and a poetry reviewer for Bellevue Literary Review. He lives in Cambridge (MA) with his wife, the poet Pui Ying Wong.

Admission is Free. Refreshments served. If you can't make it, both books are available at Glass Lyre Press (Orders@glasslyrepress.com) and Amazon.com

---

Directions & parking:
The Center for the Arts is located between Davis Square and Union Square. Parking is located behind the armory at the rear of the building. Arts at the Armory is approximately a 15 minute walk from Davis Square which is on the MTBA Red Line. You can also find us by using either the MBTA RT 88 and RT 90 bus that can be caught either at Lechmere (Green Line) or Davis Square (Red Line). Get off at the Highland Avenue and Lowell Street stop. You can also get to us from Sullivan Square (Orange Line) by using the MBTA RT 90 bus. Get off at the Highland Avenue and Benton Road stop. Inside the Armory:
Go inside main doors and walk straight ahead about 30 feet, look for the door on the right to the stairs down to the basement. (There is an elevator just after the stairs.) Once in the basement walk through the basement lobby straight ahead about 20 feet, first door on the right is the Červená Barva Press Studio.

---

Swiss poet Erika Burkart (1922-2010) has been compared to the likes of Ingeborg Bachmann, Friedericke Mayröcker, and Rainer Maria Rilke. During the latter half of her lifetime, the Swiss literary establishment perceived her not only as the grande dame of German- Swiss poetry, but also as an elusive, metaphysical, at times eccentric enigma of contemporary German-language literature. Born in Aarau, Switzerland, Burkart published over 24 collections of poetry and nine prose works, writing for the most part in the house of her childhood (the former summer house of the Prince-Abbot of Muri), Haus Kapf in Althäusern, Aargau, which was run as a tavern by Erika's parents. Burkart received numerous literary prizes during her lifetime, including the Johann-Peter-Hebel-Preis (1978), the Wolfgang-Amadeus-Mozart- Preis (1990), the Joseph-Breitbach-Preis (2002), and the Gottfried-Keller-Preis (1992). To date, she is the only woman ever to have been awarded Switzerland's highest literary prize, the Grosser Schiller-Preis (2005). Born in Hong Kong, Marc Vincenz is the author of nine collections of original poetry; his latest are This Wasted Land, and Its Chymical Illuminations (Lavender Ink, 2015), Becoming the Sound of Bees (Ampersand Books, 2015) and Sibylline, a book-length poem (Ampersand Books, 2016). The Washington Independent Review of Books recently called Vincenz "[a] peripatetic linguist... [he] prospers through travel like a psychoactive medicine man. Each poem is an open environment where anything can happen-a ceremony of advanced thinking-where a pilgrim of great altitudes accepts life's vagaries." Vincenz is also the translator of many German-language poets, including the Herman Hesse Prize winner, Klaus Merz, Werner Lutz, Erika Burkart, Alexander Xaver Gwerder, Robert Walser and Jürg Amman, and has published ten collections of translations-the latest is A Late Recognition of the Signs by Erika Burkart. His translation of Klaus Merz's collection Unexpected Development, was a finalist for the 2015 Cliff Becker Book Translation Prize and will be published by White Pine Press in 2018. He has received several grants from the Swiss Arts Council and a fellowship from the Literarisches Colloquium Berlin. His own work has been translated into German, Russian, Romanian, French, Icelandic and Chinese; Bucharest's Tractus Arte Press released a Romanian translation of his collection The Propaganda Factory, at the 2015 Bucharest Book Fair. He is International Editor of Plume, Executive Editor of MadHat Press, and Plume Editions, Co-Editor of Fulcrum, and lives and writes in Western Massachusetts. Recent and forthcoming publications include The Nation, Ploughshares, Guernica, Washington Square Review, The Common and World Literature Today.

---

"Erika Burkart often evokes darkness, all the while "recu[ing] / fragments of images / from the dark chambers"-and these bits and pieces of the world, which she gathers with such care, gleam with a lasting, even healing light in her work. A precise and loving observer of nature, this major Swiss poet is especially sensitive to the question of how perceptions can be written down to "find [her]self / [...]-a language / no one knows anymore." For her, words raise no insurmountable barriers between the self and outside reality, but rather encourage her, as it were, to examine how one might more fully live." "With Secret Letter, Marc Vincenz has gracefully and accurately rendered one of the last and most important books written by this philosophically minded poet. Hats off to him, for these full-fledged English poems express all the discreet music, subtle emotions, and thought-provoking qualities of the originals."
-John Taylor, poet, translator of Philippe Jaccottet, Jacques Dupin, and Jose-Flore Tappy "Secret Letter by Erika Burkart offers lyrics so pristine and resonant in English that it's hard to fathom that these are translations. Marc Vincenz has done a great service for English-speaking, opening our shutters, our vistas onto the light- rich work of this amazing poet. Each poem mirrors creation and the birth of poetical language, without affectation or even extra syllables. The ensemble remins us of why we turned to poetry in the first place, for its spare, lyrical power, its shock of beauty, emotion, and insight."
-Marilyn Kallet, poet, translator of Paul Eluard, Benjamin Peret, and Chantal Bizzini "Burkart's poems leave behind much more than a fleeting trace in the snow. Her delicate poetic footsteps have long since inscribed themselves in the memory of nature and her readers."
-Deutschlandfunk "Erika Burkart possessed something like a second sight. She saw people, nature, the world, with both an inner and outer vision."
-Bieler Tagblatt $15.00 | ISBN: 978-0-9966894-3-4 | 83 Pages
---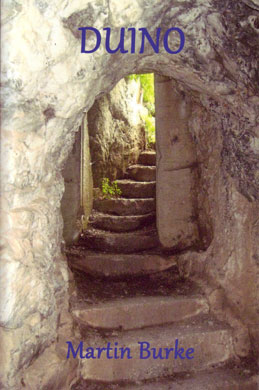 Poet and Playwright Martin Burke is from Ireland but has lived for many years in Flanders (the northern Flemish speaking part of Belgium) a region with which he strongly identifies. More akin to the broad European visionary tradition than to any form of social realism, his work is noted for his insight and lyricism, qualities which are to the forefront in this version of the famous work by Rilke. He is currently working on a book-length poem The April Calends.
---
1
Who from the angels will hear me?
Into what existence may I vanish?
Why is it that, though it can, beauty does not destroy us?
Why does terror spring from every angel's mouth in joy?
Yet this is the world's landscape where, somehow, we endure
And the lovers, who annihilate annihilations
Lock time like a prisoner in their arms but their hearts are birds in air
Spring and its stars require us and the mission of music also
As we require mirrors to hold our expectations
As sinful and profane are our chosen companions
Where Antaeus is livid in air but renewed on the ground (oh let there be praise for such falling for this is no elegy)
As lovers are (oh pleasurable earth that such joy be yours!)
Sap to earth-mould that love rise again in any space, region or occasion through which its arrow passes
To focus on the unseen voice prompting a saints' ecstasy
Listening only to the secretive breath of the world
Speaking histories and chronicles-but what will they tell of you?
Let them tell that you were enraptured and quivered
In the arrows flight within you.
$7.00 | ISBN: 978-0-9966894-9-6 | 22 Pages
---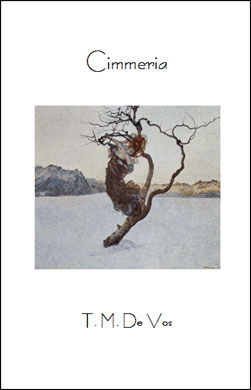 T.M. De Vos is a 2015 Sozopol Fiction Seminars fellow; Co-Editor-in-Chief of Gloom Cupboard; and staff member of The Atlas Review. Her work has appeared in Juked, The Pacific Review, burntdistrict, Moonshot Magazine, Quiddity, Hawaii Pacific Review, Painted Bride Quarterly, and the Los Angeles Review, among others. She has been named as a semifinalist for the Yale Series of Younger Poets Award and the Paumanok Poetry Award. De Vos is also the recipient of fellowships from Murphy Writing Seminars, Summer Literary Seminars, and the Cullman Center at the New York Public Library. She is currently working on her first novel.
---
"Some poets jump up and down, make faces, pretend to act smart, or witty, or stupid as they write. T.M. De Vos comes up to your table as you sit alone in a cafe, sits down in the empty chair, and starts talking to you in near whisper. You're surprised at first, don't know how to react, but are soothed by the softness of her voice, the warmth it projects, push out of your mind the din than surrounds you, and let yourself be drawn in by her words. There isn't a single lie, a hint at pretense in what she says. It is all so honest and simple. Her story is yours but she tells it in a way you would have never thought of and you see yourself differently. You're amazed. You're grateful to her for having sat down at your table. You've gained a friend."
-Yuriy Tarnawsky, author of The Placebo Effect Trilogy
"An illuminating collection, Cimmeria inspects human intimacies. These poems are at once clinical and compassionate as they slip from the ordinary to horror, from a boy's red balloon to his bag of blood. T.M. De Vos enlarges as she vexes our grounding in the everyday."
-Renato Rosaldo, cultural anthropologist and author of Diego Luna's Insider Tips
"Cimmeria plumbs modern relationships from intimate perspectives. The poems talk from across the room, then sit down and whisper unexpected truths. Where the 21st century keeps the bright and beautiful at the forefront, De Vos provides a rich depth of field that shows there is nothing of significance to fill the vacuum left from loss."
-John Gosslee, editor of Fjords Review and author of 12: Sonnets for the Zodiac
"In her collection Cimmeria, poet T.M. De Vos opens up a complex world of brutal emotional pain delivered in elegant, precise, yet emotive language. We are taken through a landscape scarred by anguish and littered with memories ground down to a powder by unsuccessful, at times stifling relationships. But the look back upon this scorched earth of ardent scars is that from a vantage point of forgiveness and transcendence. De Vos is magically able to simultaneously condemn and absolve the cruelty that lives within all of us."
-Alex Pruteanu, author of Gears
"T.M. De Vos reaches beneath the surface of experience to examine what is primary and primordial in everyday-and not so everyday-actions. Her examinations sometimes cut like a surgeon's knife, other times magnify like a biologist's microscope, to reveal what (often) has been taken away from those who try to give. The precision of her language and clarity of her imagery open our eyes to what has remained hidden, buried and closed off for too long."
-Thaddeus Rutkowski, author of Haywire, Tetched, and Roughhouse
"T. M. De Vos sounds the depths of what we truly know. With tremendous tenderness, yearning and passion in her voice, she gives us the visceral truth, including the literal blood, bone and guts of experience. By knowing where the limits of desire come from, herself, she is able to wisely accept what it is that life offers."
-Jeffrey Ethan Lee, author of Towards Euphoria
$7.00 | 36 Pages | In Stock
---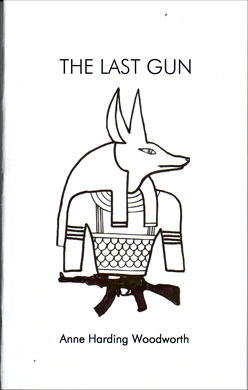 Anne Harding Woodworth is the author of five books of poetry, the most recent being Unattached Male (Poetry Salzburg, 2014). The Last Gun is her fourth chapbook after Up From the Root Cellar and Herding, both from Červená Barva Press. A selection from The Last Gun won the 2015-2016 COG Poetry Award out of Cogswell College, San Jose, CA, judged by poet A. Van Jordan, who wrote: "You'll find that The Last Gun is 'a gathering place for... admirers, rememberers, the once-armed.'" Harding Woodworth lives in Washington, D.C., where she is a member of the Poetry Board at the Folger Shakespeare Library.
---
"Just when you thought you knew all the arguments in America's gun debate, here comes Anne Harding Woodworth's powerful chapbook, The Last Gun. In these haunting poems, the "last" gun clears its throat and speaks. He speaks his fears and hopes in a voice as unexpected as it is unsettling. We almost feel sorry for him as we follow his arrest, imprisonment, and more. These poems aim straight at the rhetoric. They trigger some laughs but mostly they lament a country in which we hear too much from guns. Guns usually get what they want. But here, in this smart, insightful collection, Anne Harding Woodworth only appears to show the gun's humanity. Actually, she shows us our own."
-Joseph Ross, Author of Ache, Gospel of Dust, and Meeting Bone Man
An excerpt from The Last Gun was the winner of the 2015-2016 COG Poetry Awards (Cogswell Polytechnical College, San Jose, CA), judged by poet A. Van Jordan, who wrote:
The Last Gun opens with smoke and closes with a bang. These poems toggle between the spirits of the living and the spirits the living carry into death "to ask questions, to contemplate/ a state of being that is no more." These poems care about what we carry with us on our journeys and how others hold us in memory. As a reader, you'll find that The Last Gun is "a gathering place for... admirers, rememberers, the once-armed," and this poet has prepared us both "for the journey... where it will be judged," and for the "deeds on earth."
$7.00 | 37 Pages | In Stock
---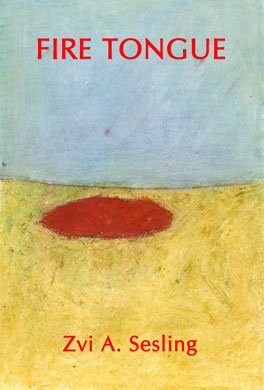 Zvi A. Sesling has published poetry in numerous magazines both in print and online in the United States, Great Britain, Ireland France, New Zealand, India, Canada, Australia and Israel. Among the publications are: Midstream, Voices Israel, Saranac Review, New Delta Review, Plainsong, Asphodel, Ibbetson St., Blue Lyre, Door Is Ajar, Scapegoat, The Chaffin Journal, Ship of Fools, Levure Litteraire, The Moth, First Literary Review—East, and Main Street Rag. He was awarded First Prize (2007) in the Reuben Rose International Poetry Competition. In 2008 he was selected to read his poetry at New England/Pen "Discovery" by Boston Poet Laureate Sam Cornish. He was a featured reader in the Jewish Poetry Festival in Brookline, MA. He is a regular reviewer for the Boston Small Press and Poetry Scene and is Editor of the Muddy River Poetry Review and publisher of Muddy River Books. Sesling has been a featured reader in various venues in the Boston area, San Diego, the Massachusetts Poetry Festival and the Boston Poetry Festival. Sesling has also read on local radio and cable television programs. He is author of King of the Jungle, (Ibbetson St., 2010), and a chapbook Across Stones of Bad Dreams (Červená Barva Press, 2011). He has taught at Suffolk University, Emerson College and Boston University. He lives in Chestnut Hill, MA with his wife Susan J. Dechter.
---
In Fire Tongue, the poems are precise and unsparing as they probe old questions of how and why the unspeakable enters our lives. In terse, suspenseful language and lines that are as light as their subjects they carry are heavy, indeed ominous, Sesling looks for hope, for what can redeem us. The poet finds the answer in our ability to listen, to feel, to own a conscience, and to value life.
-Afaa Michael Weaver
Poet Zvi Sesling is at a point in life where there is much more in his past than in his future. In "Fire Tongue" there is delicate balance of the past, present and speculation of what is to come. Sesling fearlessly faces what we all feel deep in our marrow - our own mortality. As a highly skilled poet with a gimlet eye, Sesling pulls this off with a mixture of humor and pathos. No word is wasted... life is too short for that... Sesling ,my friends, is well acquainted with the night.
-Doug Holder, Ibbetson Street Press, Adjunct Professor of Creative Writing/Endicott College
Fire Tongue takes us on a journey down Zvi Sesling's "road of sorrows." Here is madness, pain, cities of the dead, remnants of the lost, vast fields of suffering, outcroppings of cruelty, deserts of war and violence. With a dream-like clarity and precision reminiscent of Hieronymus Bosch, Sesling shows us what we cannot deny about our nature, our history, our times. This is poetry as ritual incantation, a fiery tongue in its own right, teaching us how to navigate and thus perhaps begin to understand our harsh and bloody terrain.
-Fred Marchant, Author of The Looking House (Graywolf Press)
$17.00 | ISBN: 978-0-9966894-4-1 | 87 Pages | In Stock
---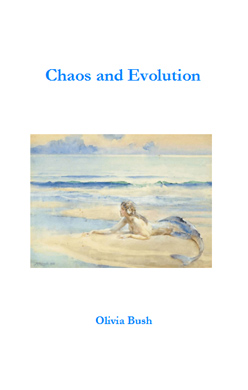 Olivia Bush is currently a junior at Simmons College, an all-women's college in Boston, Massachusetts, and is studying English and Communications. After she graduates, she aspires to become an editor. Born and raised in Central New Jersey, many of her poems are inspired by its scenery from the factories on the Turnpike facing the city skyline, to the picturesque shore. She is a poetry buff, who enjoys reading and draws inspiration from works from a variety of eras. Besides writing, she is an immature distance runner, and currently works as the director of a mentoring program for ninth and tenth graders. Despite the usually dark undertones present throughout most of her works, she enjoys a good comedy, and one of her long-term dreams is to write for a cartoon.
---
The Pin
Your peculiarity stuck me like a pin,
As I am a peculiar soul;
It met my delicate skin, drawing blood,
Which dripped to the floor
It was surprising: just a pin
drew such abundant blood;
but the bleeding roused my fancy,
as it poured from veins to the air
When it collected in a puddle, stained the rug;
I knew I had to do something
To stop the bleeding—
I eventually learned bandages only go so far
$7.00 | 18 Pages | In Stock
---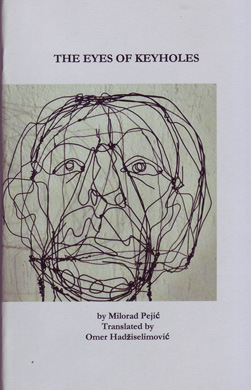 Milorad Pejić was born in Tuzla, Bosnia, in 1960. Since 1992 he has lived in Sweden. His books of poems include The Vase for the Lily Plant (1985), The Eyes of Keyholes (2001, 2012), and Hyperborea (2011, 2013), for which he received the "Slovo Makovo-Mak Dizdar" prize in Bosnia in 2012.
Omer Hadžiselimović, formerly a professor at the University of Sarajevo, is now an adjunct professor of English at Loyola University Chicago and at North Park University, Chicago. He has published works in American studies, English literature, and travel writing. In recent years he has been translating poetry from Bosnian into English and from English into Bosnian, published in various venues.
FISHING VILLAGE
I mourn for the cypresses I brought
from Hvar: under tiny days, like through
sunglasses deficient they grow, breathing
with deaf leaves as if through a button.
From their horrible disease, like a thin trail
of ink spilled on a newspaper, they bleed out
at night over the yard wall into the moonlight. The long winter is drying out the boats down
at the lake, a small church above smoking
roofs looks like a fishing buoy. No one from
anywhere to unlock me from the cypresses.
Planted in the snow, they traipse after me with
their shadows' needles like after a vial of lavender. $7.00 | ISBN: 978-0-9966894-1-0 | 44 Pages | In Stock
---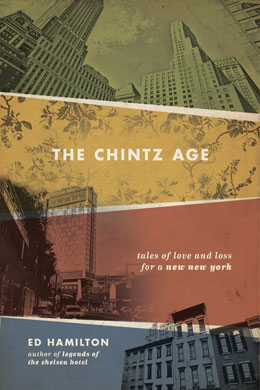 Ed Hamilton is the author of Legends of the Chelsea Hotel: Living with the Artists and Outlaws of New York's Rebel Mecca (Da Capo, 2007). His fiction has appeared in dozens of small journals, including Limestone, The Journal of Kentucky Studies, SoMa Literary Review, Exquisite Corpse, Bohemia, Omphalos, and in translation in the Czech Republic's Host. His non-fiction has appeared in The Villager, Chelsea Now, The Huffington Post, and Living With Legends: Hotel Chelsea Blog. Ed lives in New York City. Visit his website at www.edhamilton.nyc
---
Just as Soylent Green is people, so The Chintz Age is now. Everything is cheaper and chintzier than in the past, from consumer products to culture itself. Our great cities, and, in particular, New York, are being transformed as we speak, as rising rents squeeze out the artists and bohemians who honed and burnished the city's glittering cutting edge. So should we look backward in teary-eyed nostalgia for the glorious past, or grit our teeth and move forward, accepting the inevitability of change in order to carve out a place for ourselves in this Brave New New York? This book of gritty urban fairy tales represents a heartfelt prayer for the future of the arts in New York, as well as a blueprint for a moral and spiritual resistance to the forces of cultural philistinism.
In seven stories and a novella, Ed Hamilton takes on this clash of cultures between the old and the new, as his characters are forced to confront their own obsolescence in the face of this rapidly surging capitalist juggernaut. Ranging over the whole panorama of New York neighborhoods—from the East Village to Hell's Kitchen, and from the Bowery to Washington Heights—Hamilton weaves a spellbinding web of urban mythology. Punks, hippies, beatniks, squatters, junkies, derelicts, and anarchists—the entire pantheon of urban demigods—gambol through a grungy subterranean Elysium of dive bars, cheap diners, flophouses, and shooting galleries, searching for meaning and a place to make their stand.
---
PRAISE FOR THE LEGENDS OF THE CHELSEA HOTEL
"There's something remarkable about the way the author manages to celebrate the Chelsea's singular atmosphere — the exuberant aspiring artists, the divorced movie stars, the disheveled blonde who may have Tourette's and who lingers in the lobby hissing like a snake — without ever forgetting how toxic the air is for many of the people who come desperate to breathe it."
—Jeff Giles, The New York Times Book Review
Reviews:
$18.00 | ISBN: 978-0-9861111-9-8 | 284 Pages | In Stock
---
ABOUT THE PRESS
ČERVENÁ BARVA PRESS was founded in April of 2005. The press solicits poetry, fiction, and plays from various writers around the world, and holds open contests regularly for its chapbooks, postcards, broadsides and full-length books. I look for work that has a strong voice, is unique, and that takes risks with language. Please see submission guidelines for current information. I encourage queries from Central and Eastern Europe.