POETRY READINGS
---
None currently

---

THE CENTER FOR THE ARTS AT THE ARMORY
POETRY AT THE CAF&Eacute
191 HIGHLAND AVENUE
SOMERVILLE, MA
TUESDAY, FEBRUARY 20, 2018
7:00 PM/ADMISSION: $4.00
READING AND OPEN MIC
Hosted by: Harris Gardner and Gloria Mindock
THE FIRST AND LAST WORD POETRY SERIES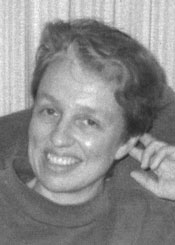 Paula Bonnell's poems have appeared in APR, Rattle, and The Hudson Review, among others, and four collections: Ciardi Prize winner Airs & Voices; Before the Alphabet, a story of kindergarten; Message, her debut; and tales retold. Her fiction won a PEN Syndicated Fiction Project award. Bonnell is a PEN New England Discovery writer.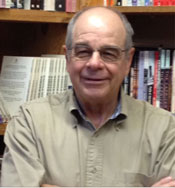 Tom Lyons first chapbook came out in late 2016, He has published in Scimitar and Song, Muddy River Review, and Boston Literary Magazine. He has been featured on Milton and Somerville Access TV, and has been a featured poet at The Newton Free and Brookline Free Libraries, and writes novels.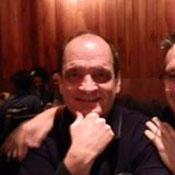 Partner, Orchard, Day Moon, Michael Todd Steffen's first book, was published in April 2014 by Cervena Barva Press. His poems and articles have appeared in a variety of locations, including The Boston Globe, Connecticut Review, Poem (Huntsville), Taos Journal, Ibbetson Street and in the window of the Grolier Poetry Bookshop.
---
The Center for the Arts is located between Davis Square and Union Square. Parking is located behind the armory at the rear of the building. Arts at the Armory is approximately a 15 minute walk from Davis Square which is on the MTBA Red Line. You can also find us by using either the MBTA RT 88 and RT 90 bus that can be caught either at Lechmere (Green Line) or Davis Square (Red Line). Get off at the Highland Avenue and Lowell Street stop. You can also get to us from Sullivan Square (Orange Line) by using the MBTA RT 90 bus. Get off at the Highland Avenue and Benton Road stop.
---

---
Index | Bookstore | Our Staff | Image Gallery | Submissions | Newsletter | Readings | Interviews | Book Reviews | Workshops | Fundraising | Contact | Links
---