POETRY READINGS
---
None currently

---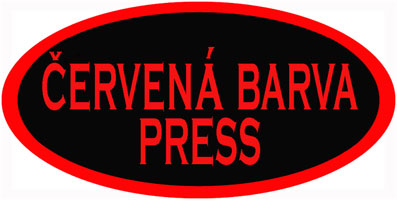 ČERVENÁ BARVA PRESS STUDIO
THE CENTER FOR THE ARTS AT THE ARMORY
Arts for the Armory
Basement, Room B8
191 Highland Avenue
Somerville, MA
READING & BOOK LAUNCH BY NIXES MATE BOOKS
THURSDAY SEPTEMBER 13, 7:00PM
Book launch for I Wish Francisco Franco Would Love Me by Gloria Mindock
And a reading by Anne Elezabeth Pluto from her new book Lubbock Electric
Gloria Mindock is the founding editor of Cervena Barva Press and one of the USA editors for Levure Litteraire (France). She is the author of Whiteness of Bone (Glass Lyre Press), La Portile Raiului (Ars Longa Press, Romania) translated into the Romanian by Flavia Cosma, Nothing Divine Here, and Blood Soaked Dresses. Widely published in the USA and abroad, her poetry has been translated and published into the Romanian, Croation, Serbian, Montenegrin, Spanish, Estonian, and French. Gloria has been awarded the Ibbetson Street Press Lifetime Achievement Award and was the recipient of the Allen Ginsberg Award for Community Service by the Newton Writing and Publishing Center. Gloria recently was published in Gargoyle, Constellations: A Journal of Poetry and Fiction, Muddy River Poetry Review, Unlikely Stories and Nixes Mate Review and anthology. She is currently the Poet Laureate in Somerville, MA.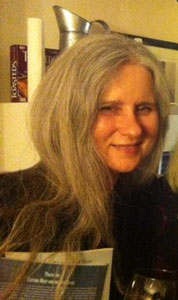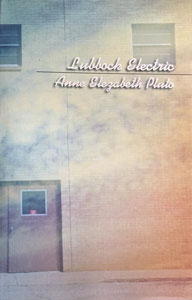 Anne Elezabeth Pluto is Professor of Literature and Theatre at Lesley University in Cambridge, MA where she is founder of Commonthought Magazine and the artistic director and one of the founders of the Oxford Street Players. She is an alumna of Shakespeare & Company, and has been a member of the Worcester Shakespeare Company since 2011. She was a member of the Boston small press scene in the late 1980s and is one of the founders and editors at Nixes Mate Review. Her chapbook, The Frog Princess, was published by White Pine Press (1985), and her chapbook Benign Protection by Cervena Barva Press (2016). Recent publications include: The Buffalo Evening News, Unlikely Stories: Episode IV, Mat Hat Lit, Pirene's Fountain, The Enchanting Verses Literary Review, MockingHeart Review, Yellow Chair Review, Levure Litteraire - numero 12, The Naugatuck River Review, Tuesday, An Art Project, the Muddy River Review.
Admission is Free. Refreshments served.