Half my life is an act of revision.
-John Irving
---

Here we go: The next Read America Read Project is Saturday, January 27th.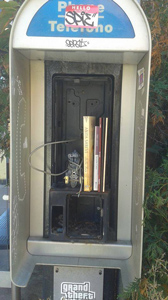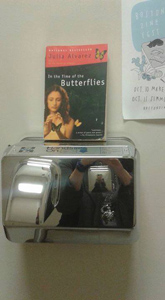 Leave a book for someone to take anywhere you want. This time, ask two people you know to do this also. This way the project will grow each month. I would like a book marker to go in every book so people know where they are coming from. Please e-mail me at the following e-mail address and I will send you an e-mail back with the book marker for you to print out and cut. Thank you for being a part of this project. Lets make January 27th great! Send me photos too. I have a list of names of who participated and as this grows, keep letting me know you are doing this. Thanks a zillion. You all rock. Lets get America reading!!!!
e-mail: gloria@read-america-read.org
Thanks so much,
Gloria

---
Released January 5, 2018:
The Sun Eaters a novel by Alex M. Pruteanu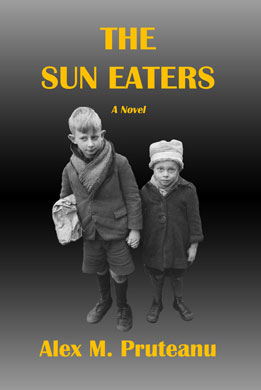 Alex M. Pruteanu is author of novella Short Lean Cuts, and Gears: A Collection (Independent Talent Group, Inc.), both available at Amazon, Barnes & Noble, and Powell's Books. He has published fiction in Guernica, [PANK], Specter Literary Magazine, The Prague Revue, The Stockholm Review of Literature, and many others.
---
The Sun Eaters unravels the story of two brothers in a small village of an Eastern European country just post World War II. The two boys and a handful of their colorful mates struggle to survive famine, desolation and destruction, as well as repressive political ideology that has been forced upon their country. In the boys' battle against what seems like all elements of life-turned-hostile, we discover the beauty of the enduring human spirit and the coping powers of a child's imagination during difficult times.
$18.00 | ISBN: 978-0-9984253-5-1 | 156 Pages
---
Released December 8, 2017: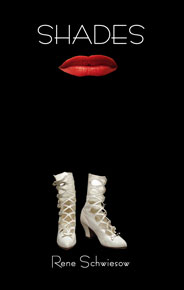 Rene Schwiesow came to the Boston Poetry Scene through drumming. In a fortuitous alignment of the planets and stars she met the late, great Mike Amado at a drum circle and the rest is history. She is currently a co-host for the popular South Shore poetry venue, The Art of Words, where she not only reads poetry and introduces features and open mike readers, but also is maker of the meatballs served during intermission (recipe is strictly a secret, unless you ask her nicely). Rene has been published in various publications including Muddy River Poetry Review, City Lights, Ibbettson Street Press, The Aurorean, and Bagel Bard and Tidepool Poet Anthologies. When she is not writing, reading, or watching Doctor Who, she can be found with a Tarot deck, aligning chakras with Reiki, or shopping for boots in support of her obvious shoe fetish.
---
In this collection of heart echoes, the words reverberate moments strung along the poet's timeline. The poetry is a showcase of laughter, heartache, growth, letting go, recognition, awareness, friendship, and love. Schwiesow has used keyboard as paintbrush to create page after page of moving images. May you find your own echoes whispering in the gap between each word, phrase, and poem that imprints itself upon your mind.
$17.00 | ISBN: 978-0-9984253-0-6 | 77 Pages
---
ABOUT THE PRESS
ČERVENÁ BARVA PRESS was founded in April of 2005. The press solicits poetry, fiction, and plays from various writers around the world, and holds open contests regularly for its chapbooks, postcards, broadsides and full-length books. I look for work that has a strong voice, is unique, and that takes risks with language. Please see submission guidelines for current information. I encourage queries from Central and Eastern Europe.

---
---
---