July, 2005 Aug. 2005 Sept. 2005 Oct. 2005 Nov. 2005 Dec. 2005 Jan. 2006 Feb. 2006 Mar. 2006 Apr. 2006 May 2006 June 2006 July 2006 August 2006 September 2006 October 2006 November 2006 December 2006 January 2007 February 2007 March 2007 April 2007 May 2007 June 2007 July 2007 August 2007 September 2007 October 2007 November 2007 December 2007 February 2008 March 2008 April 2008 May 2008 June 2008 July 2008 August 2008 September 2008 October 2008 November 2008 December 2008 February 2009 March 2009 April 2009 May 2009 July 2009 August 2009 September 2009 November 2009 December 2009 January 2010 February 2010 March 2010 April 2010 May 2010 June 2010 July 2010 September 2010 October 2010 November 2010 December 2010 January 2011 February 2011 March 2011 April 2011 May 2011 June 2011 July 2011 September 2011 October 2011 December 2011 February 2012 April 2012 June 2012 July 2012 August 2012 October 2012 November 2012 February 2013 May 2013 July 2013 August 2013 October 2013 November 2013 April 2014 July 2014 October 2014 March 2015 May 2015 September 2015 October 2015
ČERVENÁ BARVA PRESS NEWSLETTER
Gloria Mindock, Editor Issue No. 92 November, 2015
---
INDEX
November Newsletter, 2015
Hi everyone! I have been busy working on books and will be sending 7 proofs to authors. I still am working to catch up and yes, the press is getting here! This is good news!
---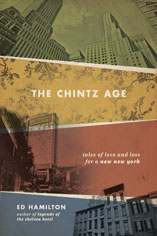 On November 2nd, we released officially "The Chintz Age" by Ed Hamilton. Ed was here in Somerville for a book launch in the Cervena Barva Press studio on Friday, October 30th. He gave a great reading. The Cervena Barva Press staff all dressed up for Halloween. It was so much fun.
To order Ed's book, go to:
The Chintz Age by Ed Hamilton
Boston Magazine interviewed Ed Hamilton and this article appeared:
http://www.bostonmagazine.com/news/blog/2015/10/02/gentriwatch-gentrification-book-somerville/
---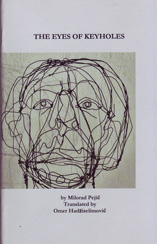 Published this month is also a chapbook called
THE EYES OF KEYHOLES by Milorad Pejić, Translated into English by Omer Hadžiselimović
The writing in this chapbook is so beautiful and this is a collection that I will be reading over and over.
Milorad Pejić was born in Tuzla, Bosnia, in 1960. Since 1992 he has lived in Sweden. His books of poems include The Vase for the Lily Plant (1985), The Eyes of Keyholes (2001, 2012), and Hyperborea (2011, 2013), for which he received the "Slovo Makovo-Mak Dizdar" prize in Bosnia in 2012.
Omer Hadžiselimović, formerly a professor at the University of Sarajevo, is now an adjunct professor of English at Loyola University Chicago and at North Park University, Chicago. He has published works in American studies, English literature, and travel writing. In recent years he has been translating poetry from Bosnian into English and from English into Bosnian, published in various venues.
Order THE EYES OF KEYHOLES here...
I hope you will order these two new collections.
---
This message is extremely important and it is for all my authors who have books distributed by SPD and who have full-length books being published in the future. This will basically hurt so many of us who are small independent publishers. I am very unhappy about this and I feel very strongly that many small presses are going to get hurt by this. There is nothing I can do about this. I am going to repeat this! There is nothing I can do about this. My hands are tied!!!! Basically, if you sell under 5,000 copies per book, you're screwed!
The last 5 new books by Cervena Barva Press on Amazon, say out of stock. SPD has plenty of all my books. They are not out of stock. I wrote SPD and complained. I am going to just copy and paste what SPD said:
"We don't see any particular problems with the setup of C.B. books on Amazon. That means what's happening
is that Amazon's logarithm's for deciding whether there is enough demand for a given book are telling them that, no,
there isn't. Some publishers are confused and think Amazon will stock at least one copy of every book, but that's not
the case for SPD titles supplied to them.
The best way to get a book into the 24-48 hour status is to generate that demand. That might even mean sending someone to buy the book even if it's in an "available in 4-6 weeks" sort of status."
Someone actually ordered a book from out of the country on a "Out of Stock" book and normally, they would get it in 6-10 days. It is taking 6 weeks. I ordered one Cervena book to see what would happen. Same thing. Another publisher, who is going through what I am, did the same thing. I don't see this as SPD's fault. SPD has been great to the press. Amazon has all this power! Those 5 books have never had one copy even to start with on Amazon. Amazon is deciding that they aren't going to make much money on them so why stock them. This is unfair to the small presses and to the authors. Yet again, Amazon can do what they want. Amazon should at least start out with a few copies and see what happens. It's not like I don't sell books. I do sell books. The other small presses that I have been in contact, who are dealing with this, sell books.
I am keeping SPD as my distributor. They reach places with my books that I am unable to. I used to do the Amazon Advantage Program myself before getting a distributor but it was too much work for me. I didn't like it and I am way too busy to deal with it. This is why I got a distributor.
I have written the authors of the last 5 books and are keeping them informed. Now I felt it was time to tell everyone. For ages, I have written about the importance of supporting the small presses by ordering from them. This is how we survive and are able to publish more books. Yes, Amazon is convenient and yes, we all order books from them at times, this is fine. What I don't understand is why there isn't support for the small presses and why most orders don't go to the small presses.
I understand why everyone wants their books on Amazon. Amazon is worldwide. Ok. I get it. I want my books on Amazon too. I want my titles seen all over the world. Yes, you can get books cheaper. The point I am making is when buyers see books that say "Out of Stock," they are just going to pass them by and the distributor, author, and Amazon lose out on the sale and money. This really defeats the purpose. I repeat. Who is going to order that one book or two to increase a demand when it says "Out of Stock?" The books will be passed by!!!!
Maybe someday, I will sell 5,000 copies of a book, who knows. I am proud of every book I publish and the quality. I am proud of all my authors and love all the books I have published. I want my authors to be read.
I could go on forever with pros and cons and get into debates but that won't help what is going on. If this hasn't happened yet to you if you are a small press, it is a matter of time. It has already started.
Again, I want to say that I am happy with SPD and none of this is their doing. I wish they could fight this for us that are the small presses who sell under 5,000 copies of a book.
Big companies, big money wins. Wake up everyone and please support your small independent presses. The small independent presses are publishing some great, great work. The small presses are not prostituting themselves with books that are commercial and much of them crap. I think the small presses are publishing some of the best writing I've read in a long time.
So, don't complain to me why your book says "Out of Stock." I can't change it. Just help me and market your book along with me and lets get it out there into the world. I cannot do this alone. I have a bookstore. Support it. Have people order from my press and my bookstore. Support the small independent bookstores. So many have closed. This is serious. It is a matter of time before this affects you. Support the presses that publish you!!!! They work hard. When you send out about your book, ask them to order directly from the press that published you. Yes, I repeated this.
Finally, any Cervena Barva Press author that writes me and complains about Amazon saying "Out of Stock" will be referred to this newsletter. I can't keep writing this over and over. I am sorry. I know some might miss seeing my newsletter. If you really are set on Amazon, well good luck and I hope you can increase the demand for your book so that they will put books "In stock."
---
I had orders lately for 30 books, 40 books, 20 books, 55 different books and more orders like this. I am very grateful for all these orders and all the orders were directly to the press from bookstores etc… No, it isn't 5,000 copies but I am so happy about it and so appreciative. The money I made on these books will help new ones come out. I am so grateful for any orders I get, no matter how small or large so thank you to all those supporting Cervena Barva Press. You rock!
---

In October, I started Read America Read, an organization to get America reading again. Our first event was held October 10th and the second event was on November 7th. I asked people to leave a book in a train station, café, bench or anywhere for free so that someone could pick it up. This idea was inspired by reading that the L in Chicago left books on the L. I think I remember reading they left 700 books. I decided to take this idea and do various events and ask people throughout the country to take part. OMG! The writing and small press community has just been the best!!! I can't thank everyone enough for their involvement.
I made bookmarks that I want to go inside the book so people know the book is free and about the organization. If anyone needs any, email me at: gloria@read-america-read.org
I will e-mail you one and you can print it out each time you do this and for each book that you give away.
Link to download full size bookmark:
http://www.cervenabarvapress.com/FullSize_ReadAmericaBookmar.jpg
Lets get America reading again!!!
---
We have some great interviews in this newsletter and some book reviews. I hope you enjoy them.

---
PLUMB LINE
Poems by Steve Luttrell
Review by Pui Ying Wong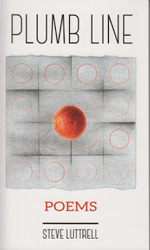 In his latest poetry collection, Plumb Line, Luttrell notes in the preface "One need not necessarily feel compelled to give reasons for making poems. The poem should stand as testament to its own immediate impulse…" In a poem to a friend he writes, "we are here to hear each other's song." It is clear that Luttrell does just that. There are poems about nature and its manifold pleasures. Reading Plumb Line is like opening a photo album, poems as snapshots:
A sudden wave
and the gull
is gone.
The photo
to remain.
Luttrell accepts that nature will outlast us. Our time on earth may be short but he is that keen observer. His style is spare, quiet and perfectly readable. Nature is inexhaustible and there's always a place for man to observe and to contemplate:
He is placed,
this man,
in a strict geography
of tides and temperaments
where one must pay attention,
speak to place
or then keep silent.
There are intimate poems about lovers and families, and tribute for loved ones and poets who are gone. Whether it's about sharing a bean supper with friends or passing through an airport, the poet indeed gives his full attention. Luttrell writes with wit and affection for his subjects. In reading one gets a sense of his genuine delight and harmony with his surroundings. Here is an excerpt from "Perspectives":
To the eagle
high
is a natural state
for a fish
to be dry
is to die
There are also poems reflecting our own troubled time, on war and terror and the dominance of technology. In the opening poem "Landscape with Machines", the poet laments that machines have become our companions and "they know us/ by our touch". Politicians who lied about weapons of mass destruction "have brought us/ days as dark as oil". And from a powerful poem "A Poison to Anoint Us" Luttrell writes:
once before---
a generation given up
to sacrifice
now names upon
a wall
a ghost-list left for widows
history is a circle
and war its Ouroboros
In our current poetics and language theatrics, it is refreshing to come across a collection like Plumb Line. These are poems that engage the reader, a testimony that ongoing dialogue between a man and his daily life can still be the stuff of poetry. Immensely warm, these poems are companions to life's trails.
Cat
Catsize-
the shadow
cast in sunlight,
a moving shade,
a fluid stealth
w/ cat's eyes in focus.
Pity the
poor mouse
unaware its fate.

---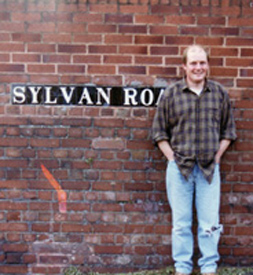 Rupert Loydell is Senior Lecturer in English with Creative Writing at Falmouth University, the editor of Stride and With magazines, and a contributing editor to International Times. He is the author of many collections of poetry, including The Return of the Man Who Has Everything, Wildlife and Ballads of the Alone, all published by Shearsman Books. An artist's book-in-a-box, The Tower of Babel, was published by Like This Press; and Encouraging Signs, a book of essays, articles and interviews by Shearsman. He edited Smartarse and Yesterday's Music Today for Knives Forks & Spoons Press, From Hepworth's Garden Out: poems about painters and St. Ives for Shearsman, and Troubles Swapped for Something Fresh, an anthology of manifestos and unmanifestos, for Salt. He lives in Cornwall with his family, a cat, and far too many CDs and books.
Rupert, you have been at the forefront of a renaissance in experimental British poetry for a generation. Please discuss Stride, its history, ethos and authors.
I think I've been at the forefront of a backwater, actually… I started Stride magazine at the end of 1981, as a way to get my own work and that of friends into print. My mum had a duplicator and we printed up 100 copies of a stapled chapbook as Issue 1. It kind of snowballed from there, until I got bored and shifted the magazine more out towards the arts, and then made it an online journal. Alongside the magazine there was a small press [200 or more books and booklets]; a cassette label'; some artist's books' and various associated micropresses such as Trombone Press, Apparitions Press and - more recently - Smallminded Books.
I have always been too eclectic for my own good. There wasn't enough of a manifesto or argument for people to know where Stride stood. It was shifty, undefinable and slippery. I regret very little of what I published, and was amazed Stride Books survived as long as it did. From the word go the mainstream and the avant-garde, the momentary and the long-term were in the mix. I paint, I write, I love music: the magazine and press tried to embrace that, and tangled with my inability to let things go and not follow through. Stride went on for probably longer than it should have. Well, the magazine is still going strong…
The authors are as eclectic as my taste. There were surprises, like A.C. Evans, along the way; and there were those, like Brian Louis Pearce, who were with me from the beginning - in fact Brian, who was a friend of my parents, introduced me to contemporary poetry and kickstarted my own writing. There were also authors who joined us for a moment and then disappeared, and others who weren't very comfortable with Stride's catholic taste. I think we did alright, when I look at my Stride shelves I'm pretty proud of what I published.
You have published eight collections of poetry and essays with Shearsman Books, including your most recent collection, The Return of the Man Who Has Everything. Please discuss the origins and evolution of your poetry style and craft.
I wrote teenage adolescent poetry, full of romantic cliché and emotional longing, then graduated to mainstream epiphanic and narrative work having read the likes of Brian Patten and Ted Hughes. My creative arts degree started to open me up towards a wider range of poetries, but the real breakthrough came on my MA, when my tutors Tony Lopez and Phil Terry introduced me to Oulipian and other experimental prose, and a wide range of contemporary experimental poetries.
That was a shock to my system, and I stopped writing for several months. But it also made me think hard about the egotistical nature of a lot of poetry, and about processes and forms. My Arc collection, The Museum of Light, is the book I regard as my real starting point in poetry. Since then I've worked really hard to either thematically arrange books as books, or to actually conceptualise books before I even start writing.
So, for instance, The Return of the Man Who Has Everything is actually a gathering of occasional poems, thematically arranged to fit my concept of 'post-confessional narrative' (an idea I started exploring when editing the Smartarse anthology). Here, overheard voices, personal events and ideas, and quotations and the overheard, are remixed into nonlinear narratives, stories made up of moments from a number of different sources. That's a contrast to the five formally structured sequences collected in Ballads of the Alone, which each respond to the work of one or two named photographers, and which rely on collage and rhythm to propel the reader into a kind of sensory overload. Other collections have been thematic, or carefully grouped gatherings of work.
I'm a great believer in process and form as a way to generate text, but also quite old-fashioned in believing that however a text is generated it has to be carefully revised and edited before it 'goes public'.
You have also edited multiple anthologies including How the Net Is Gripped: an anthology of contemporary American poetry (1992). Please discuss the range and scope of your anthologies.
Anthologies are a great way to conduct personal research, and work collaboratively with co-editors and authors. How the Net was David Miller's idea, and enabled us to present an eclectic mix of American authors to the British public. Other anthologies included two books of prose poems, which at the time seemed to be an ignored genre. Others, like the music anthology which is imminent from Knives, Forks & Spoons, have been thematic in content.
I've always preferred anthologies to contain groups of work by each poet, not a hundred single examples. That stems from editing Stride magazine for so long, when it seemed anyone could produce one good poem. What was harder was to produce a sustained body of work at a high level. That's why I always ask for 4 or 5 poems for Stride, something which seems to confuse a lot of would-be contributors!
Anyway, at various points in time, I've been interested in, and managed to get publishers interested in, anthologies of manifestos, responses to the visual arts, prose poetry, new writing, and other ideas. There's usually been some kind of market for these too, so, for instance, the anthology about Barbara Hepworth and St Ives artists has done well at Tate St Ives and in the South West of England, whilst the book of manifestos and unmanifestos, Troubles Swapped for Something Fresh, is used on several university courses.
I have difficult separating it all out really… Anthologies, my own writing, reviewing and collaborations are all facets of the same thing. Language is an amazing medium which can be used for so many different things! I like the way anthologies can produce different versions of the same story. Compare, for instance, Jerome Rothenberg's recent anthology (co-edited with John Bloomberg-Rissman), Barbaric, Vast & Wild, with the much earlier America, a Prophecy.
You are a great practitioner and advocate for collaborative writing. You've co-authored multiple collections with Sheila E. Murphy, Peter Gillies, Robert Sheppard, Luke Kennard, Nathan Thompson, Roselle Angwin, David Kennedy, Robert Garlitz, Peter Dent, A.C. Evans and me, Daniel Y. Harris. Please discuss the art of collaboration.
Trust, energy, and the idea of a new voice emerging as the result of two (or more) authors creating something new together. The texts that emerge could not happen alone. I co-taught a residential writing course with Sheila Murphy (I had already published several of her books at Stride) and she articulated collaborative work so well during that week, stating that one must trust the process and go with the flow; that something new and different will emerge if you let it.
I tend to encourage quick writing through an agreed process, be it a formal poetic structure, a system based on syllabics or word count, or an answering back, poem-by-poem, process, with some real editing work to follow. That's where it can get tightened up… but you have to go with the flow. It's actually quite contrary to my nature, which is ordered and uptight, but I love the freeflow tangents and diversions which collaboration produces, the mutual surprise and excitement. I find it most difficult when collaborations slow down too and the energy levels drop.
You are also a visual artist and musician. Please discuss your work in these areas.
I gave up making music a long time ago. For several years, I worked with a gifted and talented musician (and artist) called Russell Kirk, who was a classical and electric guitarist. We collaborated, using texture and noise (me, playing bass and synthesizers as well as singing) engaging with melody, musicianship and technique (him, mostly on guitars). We both played percussion, wrote the songs and music together, and generated mixes, treatments, effects and loops. We were great mates, both able to wing it as and when the moment required, and our band, Face in the Crowd, also used other musicians when we needed to. That is, we were a duo who were able to perform acoustic sets at poetry slams, cabarets and schools, but also worked with others to make punk or rock music, improvised music, or accompany contemporary dance and films. We released many tape albums in the 1980s, and appeared on lots of tape and vinyl compilations. We had a good time doing it, but the moment went, a long time ago now. (Though a live album of ours did get a CD re-release from an American label a few years back.)
I studied visual arts as well as creative writing for my Creative Arts degree. (There was also access to music studios at college, and due to lighting and design skills I was often involved in staging dance and theatre performances too.) Nowadays I paint small abstract works, on card or canvas, but if I am honest, struggle to exhibit and sell. Previously I was pretty successful in getting shows and selling work - I've had paintings exhibited at major art fairs, solo shows around the UK and in America, and toured themed exhibitions in Europe and America - but I don't seem to have found enough outlets since I moved to Cornwall 10 years ago. I have a studio in the garden and persist, nonetheless. I have had a small local solo show each summer for the past few years, and continue to exhibit work in group and themed exhibitions whenever possible. Recently, work has been shown in Germany, Canada, Scotland, Belgium, Australia, the USA and online.
Lastly, what are your current and future projects?
I have had a very busy summer, writing-wise. I've just completed final edits and orderings of two sequences of impressionistic, abstract poems, 'White Noise' and 'White Noise 2'; a prose poem manuscript, Love Songs for an Echo; and The Silence Inside, a sequence of poems about Doctor Doubt. Hesterglock Press are about to issue Reasons, a chapbook with two sequences in. One concerns depression, suicide and stress, the other grief and loss. Red Ceilings are publishing a collaborative text Nathan Thompson and I wrote a few years back.
I'm looking for a publisher for my new work, as chapbooks, as well as submitting individual poems to magazines, and also have my next full collection Dear Mary out for consideration with several mainstream publishers in the UK and USA. That book concerns ideas of colour and art in a general sense, but also Italian Renaissance art and the story of the Annunciation quite specifically, re-imagining Mary's encounter with the angel in several versions: as an alien abduction, a meeting through an online dating agency, as painted by Francis Bacon, from Joseph's point of view, etc.
As you know, we have the second Harris & Loydell collaboration tentatively accepted by a UK publisher, and the third and fourth out with major publishers in the USA. I continue to write reviews and articles, as well as conduct interviews, for various magazines and academic journals, including Punk & Post-Punk journal, international times, Third Way and Stride. I try to keep myself busy…

---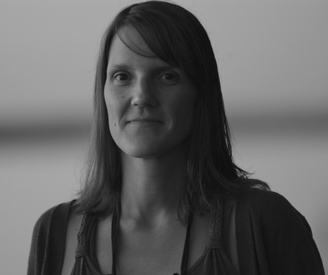 Congratulations on the publication of your first book, King of Gypsies, winner of the BkMk Press G.S. Sharat Chandra Prize for Short Fiction. Would you tell us a bit about your short fiction and The King of Gypsies.
KING took me 5 years to write and another 4 to get published. Needless to say, the book has been a labor of love. Most of the stories are linked geographically to Romania and address the challenges individuals faced immediately after the end of communism there. It is very fictional, however much I was inspired by my experiences of living there. I used as much imagination as I did memory to realize these stories. I also am an intuitive writer. I start with an image, generally, and write from there. The stories in the book are a result of that process and are as surprising to me as they might be a to a reader.
How important is the ethos of Romania for your fiction?
I'm reluctant to generalize about the Romanian ethos; my guess is it's much different now than it was when I lived there. But if I were to generalize, my sense of the ethos at the time was disenchantment. Romanians suffered tremendously under the Ceausescu regime and expected more from capitalism. When it came around to "save" them, they found many of the same people in power; a common saying at the time was Romania's last communists were its first capitalists. There was a sense of hopelessness; many young people wanted to leave. At the same time, there was a lot of pride-in the culture, the beauty of the landscape, the artistic heritage and history. My hope was to infuse the stories with this dichotomy. In the end, I'm not sure I succeeded.
Would you tell our readers a bit about the gypsy and/or Romani people both in your fiction and in Romania.
I'm no expert on the Roma population but what I can tell you is this: The Roman population throughout Europe is divisive; there's a lot of xenophobia surrounding them both in the media, politically and within communities. The population is insular; some facets of it do not recognize the nation states in which they live and so may not abide by laws. It's not fully understood how the population reached Europe though generally it's believed they were brought over as slaves. Just like every cultural group, there are also many Roma who are highly educated and integrated.
In my stories I was looking at the challenges of being Roma--particularly as a child. Public attitudes can impact an individual from an early age and I wanted to explore how being raised in such an environment might influence the adult a child eventually becomes.
Which are some of your favorite characters in your short fiction pieces?
I love all of my characters equally, but for different reasons.
What fiction writers have influenced you and why?
The list is huge! But off the top of my head: anything by Mavis Gallant, Stuart Dybek's THE COAST OF CHICAGO, Lewis Nordan's novels, especially SHARPSHOOTER BLUES. Alice Munro, inevitably. Debra Eisenberg, Lorrie Moore. And further back-Chekov, Virginia Woolf, George Eliot, Edith Wharton. I think all of these authors have taught me how to write from the most complex and human of places.
How would you describe the style of your fiction?
I'm not one for categorization. I try not to think too much about my "style" as a writer, just like I don't worry too much about my voice. Both of these things are always changing because as a person I'm always changing. I just let the writing take me where it will on any given day and hope that what comes out is something I can feel proud about.
Will you be doing a book tour?
I will! Mostly in and around New England, though I'll travel as far as Buffalo (where I was born), Chicago and DC.

---

---
If you would like to be added to my monthly e-mail newsletter, which gives information on readings, book signings, contests, workshops, and other related topics...
To subscribe to the newsletter send an email to:
newsletter@cervenabarvapress.com with "newsletter" or "subscribe" in the subject line.
To unsubscribe from the newsletter send an email to:
unsubscribenewsletter@cervenabarvapress.com with "unsubscribe" in the subject line.

---
Index | Bookstore | Our Staff | Image Gallery | Submissions | Newsletter | Readings | Interviews | Book Reviews | Workshops | Fundraising | Contact | Links
---
Copyright © 2005-2014 ČERVENÁ BARVA PRESS - All Rights Reserved