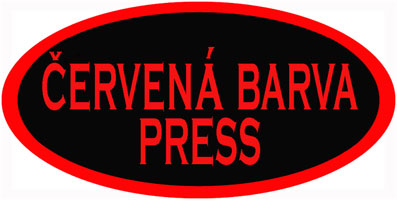 ČERVENÁ BARVA PRESS STUDIO
Basement Room B8
Center for the Arts at the Armory
191 Highland Avenue
Somerville, MA
ČERVENÁ BARVA PRESS WORKSHOPS
---
Pastry with Poets
Saturday, December 1st, 2018
10:30AM-11:30AM
Admission: $10.00
Limited to 15
No refunds for this event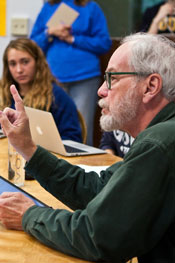 Villanelle Workshop by Richard Hoffman
The villanelle has a kind of sonic integrity that, in the hands of a skilled poet, has few equals among poetic forms, it has been used to express humor, outrage, loneliness, melancholy, joy, dissent, love, and more. It is perhaps the simplest to fulfill but the hardest to master. Join Richard Hoffman for an hour of exploring and enjoying this most versatile of fixed forms, and leave with the tools and inspiration to write your own.
Richard Hoffman has published four volumes of poetry, Without Paradise; Gold Star Road, winner of the Barrow Street Press Poetry Prize and the Sheila Motton Award from The New England Poetry Club; Emblem; and his new collection Noon until Night. His other books include the celebrated Half the House: a Memoir, published in a 20th Anniversary Edition in 2015 with an introduction by Louise DeSalvo, the 2014 memoir Love & Fury, and the story collection Interference and Other Stories. His work, both prose and verse, appears in such journals as Agni, Barrow Street, Colorado Review, Consequence, Harvard Review, Hudson Review, The Literary Review, The Manhattan Review, Poetry, Witness and elsewhere. He is Senior Writer in Residence at Emerson College in Boston, nonfiction editor at Solstice: A Magazine of Diverse Voices, and an adjunct Assistant Professor at Columbia University.
To purchase through Paypal using your Paypal account or a Credit Card, click the Pay Now button and then click on Pay with Debit or Credit card on next page:

By mail: Check or money order to: Cervena Barva Press, PO Box 440357, West Somerville, MA 02144
Cancellation policy: There will be no refunds for this workshop.
---
Directions & parking:
The Center for the Arts is located between Davis Square and Union Square. Parking is located behind the armory at the rear of the building. Arts at the Armory is approximately a 15 minute walk from Davis Square which is on the MTBA Red Line. You can also find us by using either the MBTA RT 88 and RT 90 bus that can be caught either at Lechmere (Green Line) or Davis Square (Red Line). Get off at the Highland Avenue and Lowell Street stop. You can also get to us from Sullivan Square (Orange Line) by using the MBTA RT 90 bus. Get off at the Highland Avenue and Benton Road stop.