July, 2005 Aug. 2005 Sept. 2005 Oct. 2005 Nov. 2005 Dec. 2005 Jan. 2006 Feb. 2006
---
ČERVENÁ BARVA PRESS NEWSLETTER
Gloria Mindock, Editor Issue No. 9 March, 2006
---
---
POETRY READINGS
---
THEATRE
---
Welcome to the March Newsletter. Hope you enjoy this issue. This month there are interviews by Natalia Zaretsky and Judy Ray.
Červená Barva Press has just published Judy Ray's newest chapbook, "Fishing in Green Waters."
It will be available at the Červená Barva Press bookstore page next week.

---
Raves for poet John M. Bennett who has three new books published. They are: INSTRUCTION BOOK, LAP GUN CUT and K, a collaborative Zaumist visual poetry chapbook by John M. Bennett, Rea Nikonova, and Serge Segay. All books are available from:
Luna Bisonte Prods
137 Leland Ave.
Columbus, OH 43214
Raves for Flavia Cosma who has a new book out called, Rhodos sau Rhodes sau Rodi.
Publisher: Editura Limes in Cluj, Romania.
Price: 13.00(US)
ISBN 973-726-093-7
To order, visit her website at: http://www.flaviacosma.com/
Raves for Doug Holder who has a new chapbook out called Wrestling With My Father.
Publisher: Yellow Pepper Press in Pittsburgh, PA
To order, visit: http://timonsesaias.com/yppr.html
Raves for a new anthology of Avante-Garde poetry that has just been published called, INSIDE THE OUTSIDE. Some of the writers include Richard Kostelanetz, A. D. Winans, Hugh Fox, and Doug Holder.
To order and for more information, visit: http://www.presapress.com

---
Thank you to Doug Holder, Editor of Ibbetson Press, for the review of my chapbook, Oh Angel, on his Blog, (Feb. 15) Boston Area Small Press and Poetry Scene. Doug interviewed me on Feb. 18th. This interview is also on the Blog.(Feb. 20) I am so appreciative and grateful to Doug for this. Read my review and interview at his site at: http://www.dougholder.blogspot.com/

---
Next month is the one year anniversary of the press. To celebrate, the April Newsletter will be a special one. I have interviewed editors who are also writers. Those interviewed are:

Gian Lombardo

Editor of Quale Press

CL Bledsoe

Editor of Ghoti Magazine

Rebecca Seiferle

Editor of The Drunken Boat

Ian Randall Wilson

Editor of 88: A Journal of Contemporary American Poetry

Jennifer Barber

Editor of Salamander

William James Austin

Editor of Blackbox

Judith Skillman

Editor of Fine Madness
---
Please note, all READINGS, THEATRE PERFORMANCES and EVENT listings for the month of April will go directly into the Readings Page on the website.
Červená Barva Press will be having a poetry reading to celebrate one year.
Come join us at:
McIntyre & Moore Booksellers (Davis Square)
255 Elm St.
Somerville, MA
April 27, 7:30 PM.
Readers will be Diane Wald, Jennifer Barber, Dzvinia Orlowsky, Victor Pavlenkov, Rebecca Seiferle and Gloria Mindock.
---
Please check the readings section for bios and more information.
---
April is also National Poetry Month. Please support the presses/magazines you like by buying a subscription or a book. In April, Červená Barva Press will have its first fund-raiser. Letters and e-mails will be sent out. The press depends on sales and donations to keep going. The press is privately owned and is not a non-profit press so therefore, most grants aren't open to Červená Barva Press. In October, the press will have a huge reading series and party to raise more funds once again. Fund-raising will only happen twice a year.

---
Check the Červená Barva Press website submission page for details.

---
The winning chapbook, The Whole Enchilada, by Ed Miller will be published.
---
Other chapbooks forthcoming are by:

| | | | |
| --- | --- | --- | --- |
| Flavia Cosma | Richard Kostelanetz | Ian Randall Wilson | Susan Tepper |
| Lucille Lang Day | Susanne Morning | Ed McManis | |
---
Postcard Series: Two will be published in August. Contributors include:

Linda Nemec Foster

Rebecca Seiferle

Martin Burke

Guy R. Beining

Lois Marie Harrod

Denis Emorine

Judith Skillman

Ron Offen

Luisa A. Igloria

Andrey Gritsman

David Hill

Deborah M. Priestly

Roger W. Hecht

A few more names will be added to this list shortly.
---
In 2007, full-length books forthcoming will be by CL Bledsoe, Flavia Cosma, and two plays by UK playwright Michael Nash.

---
My New chapbook "Oh Angel" was just published in January by U ŠOKU ŠTAMPA.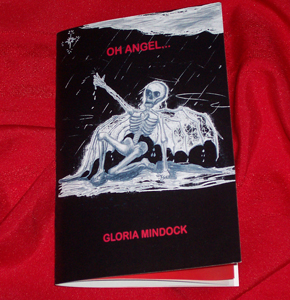 WILD
Oh angel, at dawn
I get up and sit in the nicest room.
I pour a cup of coffee and listen
to the birds.
The thing I love most
at this time: I feel life shivering
for life.
It knows at the slightest stroke, death
will take its friskiness and spit it out.
I can't imagine not seeing the
fullness of the sun.
If the day does darken, can I
still sit in the nicest room?
I have an ugly room-quite messy.
Should I sit there and let
months pass?-
My stomach hungers for wind.
Feeling dust, I pack it
into my intestines.

---
The deadline for submitting full-length plays to the New England Theater Conference's John Gassner Memorial Playwrighting Award is April 15th. The award carries a $1K cash prize and the opportunity to be noticed by the leaders in the theater. Finalist judges have included Israel Horovitz, Jean-Claude van Itallie, Eric Bentley and Connie Congdon.
For guidelines, see: www.netconline.org

---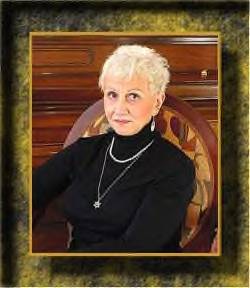 Natalia Zaretsky
Growing up in a loving family, I was married very young. I taught Physics in college in Moscow. My genius scientist husband and I were too involved in our careers and gave little time to our daughter. I managed to teach our pretty girl many things - poems, logic, to make decisions, carry a latchkey, be able to defend herself from anti-Semitic bullies.
People said, Isn't it wonderful? This child is so independent
I would say, Maybe. Maybe, it would be better, if I spent more time with her. Time passed and my daughter, 18 then, and I were ready to leave Russia a God forsaken backward country. For my husband to stay or to leave bore equal fear, he preferred the known fright to the uncertainty. We divorced, and I applied for an exit visa.
People said, Is this woman brave to leave for such a journey without a man?
I would say, Maybe. Maybe, it was just light-mindedness and subconscious craving for adventure. After three years of calamity in limbo, on a cold December day in 1980 at the Moscow airport, euphoria of anticipation burned the connection with our first life.
People said, Isn't it awfully sad to leave places of life-long attachment?
I would say, Maybe. Maybe it was just a move to another frame of reference. Joy and sorrow lie in us and are independent of where we live.
We have landed in J.F.K. and began to learn
who we were and who we are.
Now, I am a Jew by choice and conviction,
like Ruth in her final journey with Naomi,
when she chose her Jewish future and ours.
My daughter received her Master Degree's in Music, became a performing pianist and composer, and now lives in New York City. I am retired from computer programming and live in a cozy house in New Jersey and write poetry. I was and am happy to find my Jewishness. People said, Isn't it wonderful that those two independent women achieved so much? I would say, Maybe. Maybe it would be better if I had found my Jewishness not here but in Israel?
- Natalia Zaretsky
This bio is reprinted by permission of Natalia Zaretsky from her website.
Please visit her website http://www.inessazaretsky.com/natalia/ for more information about Natalia and her poetry.
Describe the room you write in
My day: 6:30-10 a.m. - sitting in bed (leaning at bed-rest) - revise, write, read, revise. Preparing a new manuscript. Then 11 a.m. - 7 p.m. - in my study at the computer. Right now I work on my memoirs and work, work, work. Two friends from the writing group check my English. I include a lot of poems into that book.
Talk about your life in Russia. When did you move to the US and why? How did fear play into leaving? Freedom of speech? Do you still have family there?
I left because of anti-Semitism. No fight for the freedom of speech would bring any opportunties to leave. I left because of agreement with the US - which gave Russia wheat which trade us for that commodity.
My daughter emigrated to the United States with me in 1980, and my cousin lives here with his family. My father died at age 90 last October.
Talk about your books Autumn Solstice City of Naked Feelings
In my site you can find poems from both books. I changed the title from Memory to City of Naked Feelings which will be out in January. I have a blurb from E. Hirsch and it was edited by Ilya Kaminsky (look up in the internet - he is incredible!)
Who are you reading now?
I read a lot in 2005 in NY and NJ, Next year I will plan when I got my book on hand. I attend workshop whenever it is possible.
What writers inspire you so much that you read them over and over?
Poets: Ed Hirsch, Ilya Kaminsky, Billy Collins, Ruth Kissler, Brodsky, and other Russian poets Pasternak, Achmatova, Tsvetaeva, Bulat Okudjawa and others.
Prose: Alan Lightman, Borges, Russel Haban, Italo Calvino, Umberto Eco, Albert Maravia, Woody Allen.

---
Write a bio about yourself.



Photo: Frank Siraguso

Biographical information always seems to begin with where one came from, or the first book, or the first significant job. But I will go backwards, pointing out just a few of the stepping stones along the way. Since 1997, I have lived in Tucson, Arizona, with my poet husband, David Ray. We moved here after twenty-something years in Kansas City, Missouri. There I helped set up and direct the first three years of The Writers Place, a wonderful community center for the literary arts. I also assisted David in his long-term editorship of New Letters magazine and with production of the New Letters on the Air radio program.

David was on fellowships or visiting lectureships in various places during these years, and we were lucky enough to visit India, Australia and New Zealand. I have published a prose memoir about India, The Jaipur Sketchbook, two collections of poetry, and – with this new publication from Červená Barva Press – three chapbooks. I had come to the United States after living in East Africa, Europe, and England, where I was born and raised on a farm.
Describe the room you write in.
You mean, Do I have a room of my own? Well, yes. In our small brick house here in Tucson there is a room I call "mine." Adorning the walls are pieces of art that have special connections for me: paintings by fine artists who are friends, some of my black and white photos, a piece of my daughter's cross stitch work, a tea towel with a printed picture of the country church in Sussex, England, which is a part of my childhood memory, and so on. A miscellany of connections.
A computer sits on a table which is deep enough for me to push back the keyboard and write in longhand on the table's front edge. All my creative writing appears first in longhand. But all my first drafts are not done in this room. Sometimes I sit in coffee shops with my notebook. For a few years I met quite regularly with a couple of friends in our houses or libraries or various cafés where we wrote together as well as talked about our writing.
Does your husband, poet David Ray, share the same writing space?
David and I share the house space, of course, and have books all over the place, but he doesn't use this room of mine for writing. He writes in many spaces, such as his study/library which is a separate building in our back yard, or the kitchen, or the back closed-in porch. He catches inspiration wherever it catches him.
Describe a typical writing day.
I don't think I have typical writing days. Or let's say a typical writing day would also include many other activities. I don't have the discipline I hear about with envy of those writers who can get up early and go straight to work with the first freshness of the day. I usually work through other commitments first – volunteer teaching, certain responsibilities with a Quaker Meeting to which I belong, maybe some task I've taken on of editing someone else's work – before I settle to writing. Then I have to take the time to listen to and bring forward the ideas or phrases that have been simmering as undercurrent in my mind during all the other tasks.
Talk about the poems in your new chapbook, Fishing in Green Waters, recently published by Červená Barva Press.
I am excited by the publication of Fishing in Green Waters by Červená Barva Press. Two earlier chapbooks had obvious themes: travel in Tangents, and my childhood in England in Sleeping in the Larder. This new one is more elusive in theme, and maybe more mysterious for that reason. Several of the poems refer to those sparks of excitement which come from recognition of some moment of transient beauty, or a small gesture which speaks for a historic moment. There is recognition, too, in poems written for a newborn ("Ghazal") and for a centenarian ("Time Divided").
What are you working on now?
What am I working on now? Always new poems come along, making their own way in unplanned sequence. I like to write prose, too. I have written several "personal essays," some of which have been published in magazines, and I would like to gather these for a book collection. Some of these have a "first time" theme, such as the process of applying for citizenship, or calling a crime hotline because you know both a victim and a murderer, or serving on a jury.
Where do you find inspiration for writing?
My inspiration comes from life! But I think that more than inspiration it is a matter of catching connections. We have these thoughts that put one image next to another, but then our minds rush on to the next thing because there is some mission to be accomplished – explaining something, perhaps, or trying to remember, or going about a daily task. But the inspiration is there in the arcs between this thought and that, between nature and our "made" world.
Share just a few of your favorite writers that you read over and over again.
One of my favorite writers is Gabriel García Márquez, whose works I struggle to read in Spanish because he is a wonderful stylist as well as a great storyteller, and several of his books I reread with pleasure. I would happily reread English 19th century novelists, such as Dickens or Eliot or Austen. The poetry of Gerard Manley Hopkins is uplifting in both spirit and language, and that of William Stafford I find rewarding for being wise as well as whimsical. And, apart from poems by David Ray, my "secret" favorite single poem is "Those Winter Sundays" by Robert Hayden.

---
(These readings current as of march 1st, go to the Readings page to see updated listings!)
The Blacksmith House Poetry Series
Gail Caldwell and Tom Sleigh
Gail Caldwell reading from her memoir, A Strong West Wind, with Tom Sleigh, author of Interview with a Ghost.
Monday, March 6
New Voices: Emerging Writers
Kristin Fogdall, Samantha Myers and Chad Reynolds.
Monday, March 13 8:00 p.m.
Jean Monahan and Dan Tobin
Jean Monahan reads from her new poetry collection, Mauled Illusionist, with Dan Tobin, whose new poetry collection is The Narrows.
Monday, March 20 8:00 p.m.
Gail Mazur and Joyce Peseroff
Gail Mazur reads from her new book, Zeppo's First Wife: New and Selected Poems, with Joyce Peseroff, author of the new collection, Eastern Mountain Time.
Monday, March 27 8:00 p.m.
All readings take place at:
The Blacksmith House Poetry Series
56 Brattle Street (Harvard Square)
Cambridge, MA.
8:00 p.m. | $3
Tickets may be purchased 45 minutes prior to the reading.
tel: 617-547-6789 | fax: 617-497-7532
---
EVENT: Powow River Poets Monthly Reading Series
DATE: March 15, 2006
TIME: 7:30 PM
SITE: Newburyport Art Association Gallery, 65 Water Street, Newburyport
READERS: Afaa Michael Weaver and Richard Wollman, followed by Open Mike for poets who sign in.
DETAILS: Event is free and open to the public; site is handicapped-accessible; light refreshments.
INFO: For more information, check NAA site: www.newburyportart.org or
CONTACT: mcantor@prodigy.net
---
Poetry for the Spring Equinox
In the place that Thoreau made famous, hear poetry to celebrate the beauty of the natural world.
Sunday, March 19, 2 p.m.
Featuring Jacques Fleury, Marc Goldfinger, & Coleen T. Houlihan
Hosted by Douglas Bishop
Followed by an open reading for all interested poets
Walden Pond State Park
915 Walden Street
Concord, MA 01742
Free of charge; $5 parking fee per vehicle
If the weather is reasonably good, the reading will be outdoors;
go to the Tsongas Gallery next to the gift shop for information.
---
Helen Marie Casey will present "Poetry and the Dustbin of History"
Sunday, March 26, at 3 p.m.
at the Goodnow Library in Sudbury, Massachusetts.
Helen will read from her book of poems about Joan of Arc, Fragrance Upon His Lips ,and will speak about the historical background of the Hundred Years War and Joan's life and death.
The event is free.
On Sunday, April 2nd, at 2 p.m.
Helen will be the guest speaker of the Sudbury Historical Society with a presentation on artist Florence Hosmer (1880-1978)
at Sudbury Town Hall where some of Miss Hosmer's work will be on display.
Again, the event is free and open to the public.
---
April 27, 7:30 P.M.

Červená Barva Press will be having a poetry reading to
celebrate our one year anniversary.
Come join us at:
McIntyre & Moore Booksellers (Davis Square)
255 Elm St.
Somerville, MA
Readers will be Diane Wald, Jennifer Barber, Dzvinia Orlowsky, Victor Pavlenkov, Rebecca Seiferle and Gloria Mindock.
Jennifer Barber
Jennifer Barber's poetry collection Rigging the Wind received the 2002 Kore Press First Book Award and was published in the fall of 2003. She is the recipient of a 2004 Pushcart Prize, and selections of her poems have also appeared in Four Way Reader # 2 (Four Way Books) and in Take Three: 3 (Graywolf Press). She has published poems in many literary journals, including Agni, Harvard Review, Partisan Review, Shenandoah, The Georgia Review, Poetry, Poems and Plays, and Fulcrum. Barber is the editor of Salamander, a literary journal that she founded in 1992 and that recently became affiliated with Suffolk University. She has taught at Bradford College, Wellesley College, and the Harvard Extension School, and currently teaches at Suffolk University.
Diane Wald
In addition to over 200 poems in literary magazines, Diane Wald has published two books (Lucid Suitcase and The Yellow Hotel), and three chapbooks (My Hat That Was Dreaming, Double Mirror, and Improvisations on Titles of Works by Jean Dubuffet). Her awards include the Grolier Prize, the Denning Award, the Open Voice Award, and most recently, the Anne Halley Poetry Award from the Massachusetts Review. She works for animal welfare at the Massachusetts Society for the Prevention of Cruelty to Animals.
Dzvinia Orlowsky
A founding editor of Four Way Books, Dzvinia Orlowsky is a contributing editor to Agni, The Marlboro Review, and Shade. A 9-time nominee for the Pushcart Prize, she is the author of three collections of poetry published by Carnegie Mellon University Press, A Handful of Bees, Edge of House, and Except for One Obscene Brushstroke and most recently, completed a translation from Ukrainian Alexander Dovzhenko's novella, The Enchanted Desna. She is a 1998 recipient of a Massachusetts Cultural Poetry Grant and a 1999 recipient of a Massachusetts Cultural Professional Development Grant. She is a faculty member of the MFA Solstice Creative Writing Program at Pine Manor College in Boston.
Rebecca Seiferle
Rebecca Seiferle's poetry collection, Wild Tongue, is forthcoming by Copper Canyon Press. She was awarded a Lannan Foundation Fellowship in Poetry in 2004. Her third poetry collection, Bitters (Copper Canyon 2001), won the Western States Book Award and a Pushcart Prize. Her previously collections, The Ripped-Out Seam (Sheep Meadow 1992) and The Music We Dance To (Sheep Meadow 1998) won the Hemley and Bogin Awards from the Poetry Society of America, the Poets & Writers Exchange Award, and included work in Best American Poetry 2000. She also translates from the Spanish. Copper Canyon published her book length translation of Vallejo's The Black Heralds in 2003 and she translated Alfonso D' Aquino and Ernesto Lumbreras in Reversible Monuments: Contemporary Mexican Poetry (Copper Canyon 2002). Her poetry, translations, and essays have appeared in over twenty-five anthologies. She is the Founding Editor of the online magazine, The Drunken Boat, www.thedrunkenboat.com. She has been a presenter at the Key West Literary Seminar, the Port Townsend Writers' Conference, Provincetown Fine Arts Center, and Fieralingue in Bozen/Bolzano Italy, among others. She is currently Jacob Ziskind poet-in-residence at Brandeis University where she teaches creative writing/poetry.
Victor Pavlenkov
Victor was raised in Gorky, USSR. He is the Founding Editor of a small book publishing company called FC-Izdat in Somerville, MA., which specializes in short run publishing in Russian and English. He created and ran an essay competition, Russia: Yesterday, Today, Tomorrow, among high school upperclassmen in Nizhny Novgorod, Russia since 1994. He published six books with the results and analysis of the essays and the history of Russia. Victor is a poet, a fighter, a father, a child, exiled, and escaping without a guide.
Gloria Mindock
Gloria Mindock is editor of Červená Barva Press, which publishes poetry, fiction, plays, and poetry postcards from writers all over the world. From 1984-1994, she was editor of the Boston Literary Review/BluR and ran a poetry reading series called BLuR READS. Gloria is author of two chapbooks, Oh Angel, (U Šoku Štampa 2006) and Doppelganger (S. Press 1992). Doppelganger was used as a text for a theatre piece of the same name and was reviewed in Stages. Her poetry collection, Nothing Divine Here, is forthcoming by U Šoku Štampa this year. Gloria has been published in numerous literary journals including Phoebe, Poet Lore, River Styx, Fire, Bogg, Blackbox, and UNU Revista de Cultura in Romania with translations by Flavia Cosma. She has been nominated for a Pushcart Prize and was awarded a Massachusetts Council Poetry Fellowship distributed by the Somerville Arts Council. Gloria has written text, music, acted, and was Co-Founder of Theatre S. (1984-1994) She has written solo performance pieces and performed them in the Boston area. They include, Big Bomb Buicks, Where Did All those Birds and Dogs Come From, I Wish Francisco Franco Would Love Me, Skin Cells, Maggots, and Other Points of Interest, and forthcoming Walking in El Salvador. She currently is employed as a Licensed Addictions Counselor and freelances editing manuscripts for writers.
---
Saturday Morning Poetry
At the Cultural Arts Cafe
Beginning in January 2006 the former "Saturday Morning Poetry at the Café Espresso" venue will be moving to Hopkinton! Stop by the Cultural Arts Alliance building every third Saturday morning of the month from 10:30am until noon. All are welcome: poets, non-poets, those of all ages who come just to listen. There will be a poetry open mike where attendees are welcome to bring a favorite poem or their own poem or a story or song to share with the audience. This will be followed by a feature reading by a poet or two or even more. For further information contact Cheryl at 508-435-8638 or ljp006 at comcast dot net
Upcoming features include:
March 18: Carpentry and Poetry: A panel of Boston carpenters who share and publish poetry
April 15: Co-feature with Doug Holder and bg Thurston
Details
When:
Third Saturday of each month
10:30AM-12:00PM
Where:
The CAA Farmhouse
98 Hayden Rowe St.
Hopkinton, MA 01748
Phone: 508-435-9222
Doug Holder
http://www.ibbetsonpress.com
http://dougholder.blogspot.com
http://authorsden.com/douglasholder
http://somervillenewswritersfestival.com
---
The Fireside Reading Series
Formerly the Fireside Poetry Series, we have changed our name to recognize contributions from prose and memoir writers, though scheduling preference is still given to poets. Now in our seventh season, the Fireside Reading Series holds readings by local writers in the Cambridge Cohousing living room, usually on the last Tuesday of each month at 7:30 (there are occasional exceptions, but not this year).
Poets are encouraged to bring any published works they may have to sell after the readings.
| | |
| --- | --- |
| Tuesday, February 28 7:30 p.m. | Phillip Burnham and Ann Carhart |
| Tuesday, March 28 7:30 p.m. | Wendy Sanford and Patricia Wild |
| Tuesday, April 25 7:30 p.m. | Kevin Bowen and Susan Donnelly |
| Tuesday, May 30 7:30 p.m. | Melissa Bates and David Johnson |
Cambridge Cohousing living room
175 Richdale Ave.
Cambridge, MA 02140
(617) 661-1682
If you would like to join our mailing list, please send email to poetry-request@cambridgecohousing.org
If you would like to read in our series, please contact Molly Watt, 617-354-8242, mollywatt@comcast.net
For more information, send mail to jenise@alum.mit.edu
---
Amherst's Jones Library and jubilat announce the
4th annual jubilat/Jones Spring Reading Series.
Readings will take place in the Trustees Room at the Jones Library, 43 Amity Street in Amherst, and will be followed by a Q & A session with both guest poets, during which visitors can meet the poets. All readings are free and open to the public.
Sunday, February 12th, 3:00 p.m.
Caroline Knox & Evelyn Shockley
Sunday, March 5th, 3:00 p.m.
Daisy Fried & Rynn Williams
Sunday, April 2nd, 3:00 p.m.
jubilat editors read, featuring
Jen Bervin & Terrance Hayes
Sunday, May 7th, 3:00 p.m.
Tom Thompson & Miranda Field
For more information call 413.577.1064 or email jubilat@english.umass.edu
---
THE NEW ENGLAND POETRY CLUB WINTER 2005 CALENDAR
founded in 1915 by Amy Lowell, Robert Frost, Conrad Aiken
* Unless otherwise noted, all events are free and open to the public*
PLEASE NOTE! The LAWRENCE FERLINGHETTI GOLDEN ROSE READING is postponed until April,2006
March 14th: Tuesday March 14th at 7p.m. JORIE GRAHAM
Cambridge Library
44 Pearl Street
Central Square
Cambridge, MA.
April: Golden Rose Award to, and reading by, LAWRENCE FERLINGHETTI
---
Quale Press is going to have an event celebrating
some new titles being issued from Quale Press --
Date: March 3 at 8 p.m. at Amherst Books, Amherst, MA. Refreshments.
In Search of Emily: Journeys from Japan to Amherst by Masako Takeda
Precise Machine by Dennis Barone
Irregular Numbers of Beasts and Birds by Cecil Helman
Mid-American Chants by Sherwood Anderson
nothing fictional but the accuracy or arrangement (she by Sawako Nakayasu).
Present, past and future Quale Press authors will be in attendance to sign books: Dennis Barone, David Giannini, Brian Clements, Holly Iglesias, Mary A. Koncel, and Peter Johnson.
Quale Press: http://www.quale.com

---
Poetry Reading Series Co-sponsored by the University Professors Program and the Humanities Foundation at Boston University, the Poetry Reading Series strives to make poetry a fundamental part of university and community life. By presenting the work of both renowned and emerging poets, the series attempts to broaden our vision of poetry's concerns and effects. In the past, the series has featured readings by Jorie Graham, Thomas Sayers Ellis, Geoffrey Hill, Marcia Karp, Robert Pinsky, Gjertrud Schnackenberg, Marilyn Hacker, Saskia Hamilton, and Linda Gregg, among others.
The 2005-2006 Schedule:
Thursday, March 30th at 5 p.m.
Claudia Rankine
Thursday, April 20th at 5 p.m.
Henri Cole
All readings are free, open to the public and take place in Room 505, College of General Studies, 871 Commonwealth Avenue, Boston MA 02215
Readings will be followed by bookselling and signing.
---
Gallery
MUSEUM OF MODERN ART
John Szarkowski
Photgraphs through March 6th
11 W. 53rd St.
NYC
---
Events
The Unterberg Poetry Center
92nd St. Y; 1935 Lexington, AVE.
NYC
www.92y.org (check website or call for prices)
212/415-5500
Monday, March 13, 8:00 PM
The Poets' Theatre 1: The Odyssey
Sunday, March 26, 11:00 AM
Tom Bishop on Samuel Beckett Critics and brunch
Monday, April 3, 8:00 PM
Samuel Beckett at 100: Three plays
Monday, April 10, 8:15 PM
Henri Cole & Carl Phillips
Monday, April 17, 8:00 PM
Wole Soyinka
Sunday, April 23, 11:00 AM
Stephen Koch on Ernest Hemingway & John Dos Passos Biographers & brunch
Thursday, April, 27, 8:00 PM
Nicole Krauss & Colson Whitehead
---
Thad Rutkowski will be the featured reader in all these readings:
UPCOMING READINGS
Jan. 8, Sunday, 6 p.m., Quetzal Quill reading. Cornelia Street Cafe, 29 Cornelia Street, Manhattan. With Paolo Javier, Sarah Gambito. Hosted by Rigoberto Gonzalez. $6, includes drink. Info: (212) 989-9319.
Jan. 15, Sunday, 6 p.m., Beat Night reading. With Larry Simon's groovy band, Alice B. Talkless, Iris Schwartz. $6, includes drink. Info: (212) 989-9319.
Feb. 3, Friday, 10:30 p.m. Book party for In the Arms of Words: Poems for Disaster Relief, edited by Amy Ouzoonian. St. Mark's Church, 131 E. 10th St. (at Second Avenue), Manhattan. $8.
Feb. 12, Sunday, 5 p.m. East Side Oral, The Living Room, 154 Ludlow Street (at Stanton Street), Manhattan. Hosted by Elise Miller. Donation. www.eastsideoral.com or www.elisemiller.com.
Feb. 14, Tuesday, 8 p.m. Wife of Bath Valentine's Day reading, Bowery Poetry Club, 308 The Bowery (at Bleecker). $6. www.bowerypoetry.com. I'll read as Baron Thundertwig.
Feb. 16, Thursday, 8 p.m. Reading for art opening. Fusion Arts, 57 Stanton Street (between Forsythe & Eldridge), Manhattan. Hosted by Tsaurah Litzky. Free
Feb. 21, Tuesday, 7 p.m., Poets for Oxfam, Oxfam Books & Music, 91 Marylebone High Street, London W1, England. Hosted by Todd Swift.
March 15, Wednesday, 7:30 p.m. World's End Books & Music, 474 Main Street, Beacon, NY. $3. Plus open reading. Contact: rnrcurmudgeon@yahoo.com.
April 3, Monday, 8 p.m.? Reading at Telephone Bar, Second Avenue at East 10th Street, Manhattan.
April 17, Monday. Reading at University of Northern Colorado, Greeley, Colorado
April 30, Sunday, 7 p.m. Hosting NYSCA-funded reading by David Kirschenbaum, Dan Wilcox and Wanda Phipps, in celebration of Boog City magazine. ABC No Rio, 156 Rivington Street (between Suffolk and Clinton, 2 blocks below Houston). Manhattan. $5 donation. (212) 254-3697 or www.abcnorio.org
May 16, Tuesday, all day. Poetry in Performance, Aaron Davis Hall, City College of New York, 133 Street and Convent Avenue. Hosted by Barry Wallenstein. I'll read at about 4 p.m.
Hope to see you! --Thad Rutkowski

---
MANAYUNK ART CENTER POETRY AND HUMANITIES SERIES 2005-2006
1

SIX ORGANIZER POETS: Autumn Konopka, Kelley White,
Bea Whelden, Jim Whelden, Eileen D'Angelo and Steve
Delia. Also, Remembering Jim Marinell & an Open Reading.

SEPTEMBER 11, 2005

2

"THE JEW, THE HEART & WORDS" featuring Amy
Smith-McKinney, Hanoch Guy, Shulamith Caine,
Liz Abrams-Morley, Lisa Baron And an Open Reading

SEPTEMBER 25

3

A CELEBRATION OF WALT WHITMAN: 150TH
ANNIVERSARY OF LEAVES OF GRASS
featuring John Timpane, Cynthia McGroaty, David Kozinski
& an Open Reading hosted by Peter Krok

OCTOBER 16

4

SCHUYLKILL VALLEY JOURNAL CONTRIBUTORS
READING: Contributors In The Fall 2005 Issue

NOVEMBER 13

5

COMMON WEALTH POETS READ
Featuring a baker's dozen poets from the area who are
included in COMMON WEALTH, an anthology of poems
about Pennsylvania published by Penn State Press in the fall
of 2005.

DECEMBER 4

6

CELEBRATING POE AND HIS BIRTHDAY
Featuring Elio Frattaroli, M.D. and Grover Silcox (as Poe)

JANUARY 29, 2006

7

VALENTINE'S DAY LOVE POETRY READING
Featuring George Economou and Lili Bita and an Open
Valentine's Day Reading

FEBRUARY 12

8

FOUR MONTGOMERY COUNTY POET LAUREATES

MARCH 5

9

HAIKU READING
Featuring Marilyn Hazleton, Janet Roberts & others

MARCH 19

10

SCHUYLKILL VALLEY JOURNAL PUBLICATION
Reading By SVJ Contributors To 2005 Spring Issue

APRIL 2

11

CONFRONTATION LITERARY JOURNAL AND ITS POETS: FEATURING THE EDITOR, MARTIN TUCKER
& OTHERS

APRIL 30
All Manayunk Art Center (MAC) literary events are on Sundays from 3:00 to 5:00 p.m. Requested donation fee is $4.00. Refreshments are provided. The MAC is in Philadelphia at 419 Green Lane (rear). Zip code is 19128. Peter Krok is Humanities/Poetry Director of the MAC. His email address is macpoet1@aol.com. MAC Web site address is www.manayunkartcenter.org. The MAC phone number is ( 215) 482-3363. The goal, as E. M. Forster wrote, is "Only Connect." Please contact the MAC if you have any program suggestions.
The Schuylkill Valley Journal of the Arts,
The Magazine of the Manayunk Art Center,
just published issue # 21, Fall 2005, $6.00
To order: Manayunk Art Center
419 Green Lane (rear)
Philadelphia, PA 19128
For submission guidelines: www.manayunkartcenter.org

---
Wilmette Public Library, Wilmette, IL on Sunday, April 2, 2006 at 2 p.m. Allison Joseph, editor of the literary journal Crab Orchard Review, will read her poetry at the Wilmette Public Library, Wilmette, IL on Sunday, April 2, 2006 at 2 p.m. She is the first poet featured in the 2006 series of free poetry readings hosted by the library at 1242 Wilmette Ave. The series, now in its third year, is produced by Free Lunch: A Poetry Miscellany, the Glenview-based poetry magazine. For more information call (847) 256-5025.
Joseph, of Carbondale, Illinois is a faculty member at Southern Illinois University, where she is also Director of that institution's Young Writers Workshop for high school students. Her work and her five volumes of poetry have won numerous awards, including those from the Illinois Arts Council; Plowshares, a literary journal; and So to Speak: A Feminist Journal of Language and Literature.
The poet's reading will be preceded by presentations of poems from American or world literature by five audience members, who will sign up to read one of their favorite poems. The most effective audience reader will receive a $25 gift certificate from Alibi Books of Glenview, Illinois. The other readers will be given one-year subscriptions to Free Lunch. Ron Offen, editor of Free Lunch, notes, "All the audience readers will be winners." After the event, free refreshments and book sales and signings by Joseph will be offered.
Funding for the series is provided by the Wilmette Public Library; the Illinois Arts Council, a state agency; and Free Lunch Arts Alliance, the publisher of Free Lunch, which has been published since 1989. Among the notable poets it has published are Billy Collins, Donald Hall, and Lisel Mueller. Find more information about Free Lunch at poetsfreelunch.org.

---
April 17, Monday.
Thad Rutkowski reading at University of Northern Colorado
Greeley, Colorado

---
Queer Latina/o America Lecture Series 2006 Calendar of Events:
Tuesday, January 9 Denilson Lopes (University of Brasília), "In Search of Queer Invisibility," 4:00 p.m. (2609 SSWB/International Institute).
Thursday, February 16 Achy Obejas (author), "Identity and Dislocation", 4:00 – 5:30 p.m. (1528 CC Little).
Friday, March 10 Javier Laureano (University of Puerto Rico, Río Piedras), "Historia, política y performatividad: El rompecabezas inicial de la parada de orgullo LGBT en Puerto Rico", 12:00 – 2:00 p.m. (3512 Haven Hall).
Friday, March 10 Rubén Ríos Avila (University of Puerto Rico, Río Piedras), "The End of Gay Culture?" 2:30 p.m. (Hussey Room, in the Michigan League).
Tuesday, March 28 Rane Arroyo (poet), How to Name a Hurricane (reading), 2:30 – 4:00 p.m. (1636 International Institute/SSWB).
Tuesday, April 4 Carmelita Tropicana (Alina Troyano, performer), I, Carmelita Tropicana (performance). 7:00-9:00 p.m. (Film and Video Studio, Duderstadt Center, N. Campus).
Wednesday, April 5 Carmelita Tropicana (American Culture Workshop lunch presentation), 11:30 am – 1:00 p.m. (3512 Haven Hall).
Thursday, April 6 Carmelita Tropicana: Your Kunst Is Your Waffen (film screening and discussion with artist), 4:00 – 5:30 p.m. (1528 CC Little).
The Queer Latina/o America Lecture Series is sponsored by the UM Latin American and Caribbean Studies Program, the Institute for Research on Women and Gender, LGQR Initiative, American Culture Program; Latino Studies Program, Romance Languages and Literatures Department, Arts at Michigan, Rackham Graduate School, and University Libraries.
University of Michigan
Ann Arbor, MI 48109

---
We'd like to invite you to our next show, starting at 7.30 on Sunday, March 5, 2006.
You probably know the drill already, but the place is Nyitott Mu hely at Ráth György utca 4, near Déli train station.
Olen Steinhauer (www.olensteinhauer.com) will read from one of his novels, comedienne Leila Estes will entertain us with her wit and charm, wandering minstrel Steve Jones (www.singlish.hu) will bring his guitar, and Albjona Hyseni's poetry will be read by Aaron Hunter, one of the editors of Pilvax magazine ( www.pilvaxmag.com), where her work has appeared.
As always, we'll be reserving some open mike slots for YOU, so talk to the organizers before the show and grab a chance to present your own poems, prose, songs or anything else. But even if you don't, you'll still have the chance to win some of our fabulous prizes by answering our crazy quiz questions, or trumping everyone else in the traditional writing competition.
Entrance is free, and the bar serves a wide selection of drinks.
Hope to see you there!
The Bardroom
www.bardroom.com
Kedves Bardroom-barát!
Ezennel meghívunk következ
o estünkre, március 5.-én 7:30-ra. A helyszín, mint mindig, a Nyitott Mu hely (Ráth György utca 4, a Délinél).
Olen Steinhauer (www.olensteinhauer.com) egy részletet fog felolvasni regényébol, Leila Estes stand-up komika humorával fog elkápráztatni minket, Steve Jones (www.singlish.hu) gitározik majd és énekel, Aaron Hunter, a Pilvax magazin (www.pilvaxmag.com) szerkesztoje pedig Albjona Hyseni verseit fogja felolvasni.
Amint az már szokássá vált, bárki elhozhatja saját verseit, prózáját, zenéjét vagy bármi egyebet, és azt el oadhatja az est folyamán. Az érdeklodok beszéljenek a szervez okkel a musor kezdete elo tt. Lesz továbbá kvízkérdés, íróverseny, és az ezekkel járó fantasztikus díjak. Belépés ingyenes, a bárban italok széles választéka.
Reméljük találkozunk!
The Bardroom
www.bardroom.com

---
Beauty of the Father
New play by Nilo Cruz
Manhatten Theatre club production at City Center
131 W. 55th St.
NYC
212/581-1212
---
A NEW VISION FOR POETRY, THEATRE, AND OPERA


AMERICAN OPERA PROJECTS EXPLORES THE OUTER BOUNDARIES OF POETRY AS MUSIC THEATRE
ANNA RABINOWITZ'S BOOK-LENGTH POEM
DARKLING
Premieres on February 28, 2006
at the East 13th Street Theatre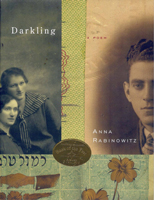 NEW YORK, NY January 20, 2006 - DARKLING: A Poem, Anna Rabinowitz's book-length acrostic poem (Tupelo Press, 2001) will move from page to stage to inhabit a new realm as an experimental opera-theatre work produced by American Opera Projects (AOP). This innovative production of DARKLING blurs distinctions between poetry, theater, and music and challenges conventional modes of narrative as well as familiar approaches to opera and theater. It stretches the boundaries of opera and transforms Rabinowitz's poem into a new form of theatre art, establishing poetry as a genre that can have a vital life off the page and on the stage.
DARKLING brings to the stage award-winning New York poet Anna Rabinowitz's acclaimed book of the same name-a work that burrows through history by way of an "inheritance of truncated histories" and "sketchy memories" derived from old letters and unidentified photos the poet found in a shoebox neglected for decades on a shelf in her parents' home.
DARKLING assembles narratives of the Holocaust not through the convention of narrative details but through the turbulence of multiple voices in the act of finding themselves. The American Opera Projects production, conceived and directed by Michael Comlish, recasts opera in an innovative, contemporary form by creating a landscape that interweaves the poetry with original live music, projected films and images, collages of spoken text and pre-recorded soundscapes.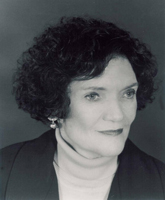 Rabinowitz has garnered ongoing praise for Darkling since its publication in 2001. Darkling has been hailed by Booklist as "...a piercing and powerful incantation" of the voices of her family's Holocaust victims and acclaimed as "a daring masterpiece," a work that makes "a unique contribution to Holocaust literature," and as one of the "ineradicable Twin Towers of Holocaust poetry in English." Audiences reacted with similar praise when excerpts from AOP's theatrical adaptation of DARKLING were presented to sold-out houses by The Guggenheim Museum as part of the Works & Process series on November 13 and 14, 2005.
DARKLING is a work that speaks for those who did not survive to tell their stories or write their memoirs. It is a poetry of accumulation that is a profound processing of loss and aftermath, affirming memory, ceremony, and life itself. Timothy Donnelly, in his introduction of Rabinowitz at the Poetry Center of the 92nd Street Y, asserted that the poet presents the reader with "a new form of remembering,"
Original music has been composed by Stefan Weisman and Lee Hoiby. Music direction is by J. David Jackson, with instrumental accompaniment by members of the FLUX Quartet. The cast of performers includes five world-class singers and seven actors.
Performances of DARKLING will begin Sunday, February 26th at the East 13th Street Theatre, 136 East 13th Street (at 3rd Avenue) and run through Saturday, March 18th. Opening Night is Tuesday, February 28, 2006. Tickets can be purchased through Ticket Central, www.TicketCentral.com and by phone 212-279- 4200,12-8 PM, daily. Tickets are priced at $30-$45, and are discounted for students and seniors.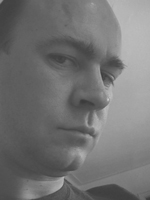 Michael Comlish, an AOP veteran since 1999, has spearheaded the development of DARKLING at AOP in workshops held over the last 2 years. His work has been praised by the press as "high-style," "unorthodox," "wickedly uproarious," and "anti-Romantic," and he was featured in the New Yorker's "Talk of the Town" for his casting of pundit Andrew Sullivan as Benedick in MUCH ADO ABOUT NOTHING. Comlish has worked with Richard Foreman, David Herskovits (director of AOP's TONE TEST, '04), and Anne Bogart (whom he assistant directed for AOP's MARINA, '03). Within the largely bleak world of DARKLING, Comlish continues to explore a style that has been called "absurd, surreal, while playfully shifting among levels of reality."
Adaptor-Director Michael Comlish and Charles Jarden (AOP Executive Director and Producer) have put together an exceptional creative team for DARKLING. Three composers contribute music: Stefan Weisman (American Composers Orchestra, Sequitur) has written for the voice and for the instrumental ensemble; Thomas Hamilton (long- time Robert Ashley collaborator) has created a pre- recorded soundscape; and song composer Lee Hoiby has contributed a new commission, "The Darkling Thrush," based on the famous poem by Thomas Hardy. Music Director J. David Jackson (MET Opera, conductor of AOP's premiere of MARINA starring Lauren Flanigan), and Brian DeMaris (New York City and Ash Lawn Operas), who will conduct DARKLING, complete this outstanding group of creative artists.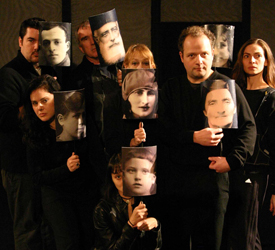 Lead singers include tenor Jon Garrison (MET Opera, NY Philharmonic) and baritone Marcus DeLoach (NYC Opera, Central City Opera) and ensemble members Jody Sheinbaum, Hai-Ting Chinn and Mark Uhlemann. Featured actors include Sid Williams (Actor's Studio, "The Sopranos"), Polish film star Elzbieta Czycewska, Hillary Spector, Carol Monda, Julie Lockhart and Perri Yaniv.
Production elements: Set Design by Glenn Reed; Lighting Design by Brian Scott; Hair and Costume Design by Anna Kiraly; Projection and Video Editing by Gregory King; Sound Design by Zachary Williamson; Production Management by Scott Schneider; Instrumental Ensemble contracted by FLUX Quartet's Tom Chiu.
With DARKLING, American Opera Projects continues its exploration and remembrance of the horrors of World War II and the Holocaust. AOP has returned to the subject frequently because, AOP Executive Director Charles Jarden states, "the Holocaust remains a story that wants to be told. Over the last several years we have received more submissions concerning this theme than in any other category. I think that world disasters, natural ones such Hurricane Katrina and the Tsunami, and especially man-made ones, like the war in Iraq and 9/11, resonate to such a degree with creative artists that they are led back to collective memories, like the Holocaust, and to lessons about humanity and compassion that we learned, or did not learn."
Founded in 1988, American Opera Projects has gained international recognition as an arts organization devoted to creating, developing, and presenting new American opera, opera projects and experimental music theatre. Additional press material is available at: www.operaprojects.org/press.
American Opera Projects' DARKLING runs February 26 through March 18, 2006 at the East 13th Street Theater, Tuesdays & Thursdays-Saturdays at 8 pm; Sunday Feb 26 at 3 PM, Monday Feb 27 at 8 PM with opening night at 8 PM on Tuesday, Feb 28th. The performance lasts approximately 1 hour and 45 minutes with no intermission. Panel discussions with the creators will follow performances on 26 Feb; 4, 7 & 14 March 2006.
American Opera Projects:
138 S. Oxford Street,
Brooklyn, New York 11217
Tel: (718) 398-4024/Fax: (718) 398-3489
DARKLING: A POEM by Anna Rabinowitz (© Tupelo Press, 2001). www.tupelopress.org

---
If you would like to be added to my monthly e-mail newsletter, which gives information on readings, book signings, contests, workshops, and other related topics...
To subscribe to the newsletter send an email to:
newsletter@cervenabarvapress.com with "newsletter" or "subscribe" in the subject line.
To unsubscribe from the newsletter send an email to:
unsubscribenewsletter@cervenabarvapress.com with "unsubscribe" in the subject line.

---
Copyright © 2005 ČERVENÁ BARVA PRESS LLC - All Rights Reserved