July, 2005 Aug. 2005 Sept. 2005 Oct. 2005 Nov. 2005 Dec. 2005 Jan. 2006 Feb. 2006 Mar. 2006 Apr. 2006 May 2006 June 2006 July 2006 August 2006 September 2006 October 2006
---
ČERVENÁ BARVA PRESS NEWSLETTER
Gloria Mindock, Editor Issue No. 17 November, 2006
---
INDEX
---
POETRY READINGS
---
Welcome to the November, 2006 Newsletter.
I would like to give a huge gigantic thank you to everyone who donated money for the October fund-raiser. I am so grateful for your support. It definitely will help the press. Also, thank you to those of you who donated your books to The Lost Bookshelf.
The Lost Bookshelf will be open shortly. It's almost done. My Webmaster has been putting many hours into getting it ready. I will send an e-mail out to everyone once it's open.
Interviewed this month are George Held and Afaa Michael Weaver.
The new issue of Ibbetson Street is out. This issue includes poetry by
Afaa Michael Weaver, Sarah Hannah, Danielle Legros Georges and others.
To order:
$5.00 + $2.00shipping
Ibbetson Street Press
25 School Street
Somerville, MA 02143
http://www.ibbetsonpress.com
WILDERNESS HOUSE LITERARY REVIEW IS LOOKING FOR SHORT FICTION
(LESS THAN 5000 WORDS) AND ESSAYS FOR THE JAN 07 ISSUE.
THE DEADLINE IS DECEMBER 1st, 2006.
SUBMISSION GUIDELINES MAY BE VIEWED AT http://WHLREVIEW.COM.
YOU CAN ALSO EMAIL SUBMISSION (IN WORD FORMAT) TO UBERHUSS@HOTMAIL.COM.
PLEASE BE SURE TO INCLUDE A SHORT BIO. THANKS!
Julia Carlson
Wilderness House Literary Review
Fiction Editor

---
John Bradley, Terrestrial Music, Curbstone Press, 2006
Here is part of a review written about Terrestrial Music.
Through precision of language and integrity of image, John Bradley's Terrestrial Music embodies the minor triumphs and enormous despairs of our "Atomic" Century.
--Neeli Cherkovski, recipient PEN Josephine Miles Award, 2005
$13.95
http://www.curbstone.org
---
Sylvia Thompson, In the Garden of Illness: I sit by the Well of Hope, 2006
Shadows Ink Publications
Shadow Poetry
1209 Milwaukee Street
Excelsior Springs, MO 64024
5.5" x 8.5" paperback, 27 pages (21 poems)
Price: $6.95 + shipping
http://www.shadowpoetry.com/bookstore/inthegardenofillness.html
Excerpt of Review: Midwest Book Review
The diagnosis of a devastating disease forces Ms. Thompson to focus on her own mortality and lost loved ones. "Death of My Mother" is brief. I quote the poem here in its entirety:
The leaf
composting on the ground
forever holds
its luscious color.
In the imprint of
eternity,
the air I breathe
contains
my mother.
What a transforming thought! "In the imprint of eternity, the air I breathe contains my mother." This lovely book of hope and healing should be mandatory reading for everyone diagnosed with a catastrophic disease, their families, friends, and health care providers. And The American Cancer Society should distribute it far and wide in return for contributions. It's important that we all understand the healing power of hope. Sylvia Thompson shares hope in glorious ways."
- Review by Laurel Johnson, Midwest Book Review
---
Larissa Shmailo, The No-Net World, poetry CD, 2006
FROM THE PEDESTAL MAGAZINE (an excerpt)
Listening to poet and translator Larissa Shmailo's latest spoken word CD is almost like attending eighteen short plays in the span of forty minutes. Like the best plays, each poem tells a compelling story of human struggle... Like the best plays, her poems also crackle with breathtaking language, which in the true tradition of the tragedies of which she speaks almost sound as if they could be sung (indeed, in some cases they almost are).
The No-Net World, available from http://www.cdbaby.com/cd/shmailo, iTunes, St. Mark's Books NYC, and City Lights SF.
---
Jay Ross, Being Love/Estar Enamorado, Indian Bay Press, 2006
Indian Bay Press publication "Being Love" / "Estar Enamorado" by Jay Ross is a treasure chest filled with Love that would inspire even Ebenezer Scrooge. This wonderful book is presented in English and Spanish and offers romance, adventure, challenge, and hope as well as a deep passion for all life and a vision of Peace on Earth. This joyous collection presents poems of Love and Joy in the bilingual style of Pablo Neruda, while reaching for the "Higher Love" concepts of Rumi and Hafiz.
This 100 page book can be ordered online at http://www.indianbaypress.com or http://www.being-love.com for $12.95.
Or Email Editor@IndianBayPress.com and mention that you read about it in the Červená Barva Press newsletter, and they will take $2.00 off each copy from now till Christmas.

---
Interview with Ifeani Menkiti
Article on the Bagel Bards in Somerville, MA by Doug Holder
New chapbooks by Ian Randall Wilson, Flavia Cosma, and Richard Kostelanetz

---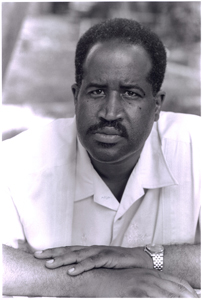 Write a bio about yourself.
In Baltimore I was a child in the fifties, during segregation. My parents had typical dreams for their children, and as the oldest, I was the point person, sent out into life with four siblings behind me. I got the usual messages, succeed and take care of the others, which is to say I think Americans are very similar once you get beyond the idea of race. Saying that, my ancestors are African, European, and Native American, but it comes out as African-American, the current nomenclature. My dad was a steelworker and my mom a part time beautician. I finished high school early at sixteen and spent two years at university before going into fifteen years of factory work, where I also wrote and published poetry and prose. With the aid of an NEA and a book contract with the University of Virginia, I was able to leave the factory and go into the graduate writing program at Brown. Afterwards I spent two years as an adjunct in New York and New Jersey before landing a tenure track position at Rutgers in 1990, sixteen years ago. At that time such jobs were much scarcer than they are now. In 1998 I signed on at Simmons where I hold an endowed chair. It lights up and plays old Broadway show tunes. That's what endowed chairs do. Just sit in one and see.
Publicity Photo by Lynda Koolish
Describe the room you write in.
Let me see. Well, I am sitting here now. It is actually the front part of this one bedroom apartment that I call home, or my Poet's Cave. I have a desk and it faces the wall of the bedroom. The desk has a top shelf. Actually, I suppose you could say it is a variation on the old accountant's desk. On that shelf I have a Buddha and some other things, memorabilia from my years in doing Taijiquan. There are books in front of me here that I use often, especially references for Chinese, several dictionaries. I love dictionaries and am forever on the quest for the perfect Chinese/English dictionary, one that combines pinyin with the phonetic system which only Taiwan uses now but which originated in Mainland. Behind me is the television and stereo, and to my left the kitchen. As I write I am baking a sumptuous chicken breast for dinner.
You write poetry, fiction, and plays. Do you favor one over the others?
Poetry is my main genre. Then I would said number two is playwriting, and fiction would be last for me.
Two of your plays have been professionally produced. One play called, Elvira and the Lost Prince, won the Playwrights Discovery/Dev. Award. Please talk about this and your experiences as a playwright. When did you start writing plays? Are you currently writing a new play?
I wrote a naïve play before going into Brown, and once there I switched from poetry to playwriting. That said, the bulk of my formal training has been in playwriting. At Brown it was a graduate student's dream. We could write anything and have it staged. I had the good fortune of having both Paula Vogel and the late George H. Bass as playwriting teachers. Professional theater was an initiation by fire. Theater is a tough world emotionally, and I was not prepared. However, the learning curve came very quickly. I learned a great deal about theater and life in the year I had those two professional productions, and after Elvira and the Lost Prince was done out there in Chicago at ETA theater, I joined that theater's PDI think tank. We set ourselves the mission of developing a school of thought for the future of black theater. That was a remarkable experience over the years. We met once or twice a year to view a play as a group and spend the weekend discussing the production in all its aspects. It was invaluable experience, and I was able to spend time with some of the great figures in black theater, people such as Woodie King and Ron Milner. PDI was founded by Abena Joan Brown, the founder of ETA theater. She is a remarkable woman.
In 1989 I met James V. Hatch, one of the first generation scholars on black theater. His work includes the publication of the main anthology for black theater and its definitive history, the latter which he co-wrote with the late Eroll Hill, the Trinidadian scholar.
You have quite an impressive history in editing. You founded Seventh Son Press, Blind Alleys, and at North Carolina State University edited Obsidian 111. What was this experience like? What type of writing did you look for?
Seventh Son Press took its name partly from an earlier venture in publishing I did with two young friends when we were all in our twenties. I founded Seventh Son while a factory worker, and the Baltimore poet Melvin E. Brown was my co-editor for Blind Alleys. That was back in the days when you had blue boards for typesetting and Clifford Burke's book Printing It was the bible of the small presses. Computerized typesetting was just beginning to appear in 1980, twenty-six years ago when we started out. I taught myself the skills of editing and managing, and it was not long before I came to understand that distribution was the colossal challenge. Anyone can produce a small magazine, but try getting it into bookstores.
When I took the job at Rutgers I had another job offer at NC State in Raleigh, which included editing Obsidian II. I declined the job but accepted the journal editing gig out of a sense of cultural duty. Obsidian is the third of the three sisters that came into being in the late seventies and early eighties. The other two are Callaloo and African-American Literature Forum. I changed the title to Obsidian III and set out to build on what the previous editor, Gerald Barrax, had established. Barrax is also a poet. I managed to transform the journal and build an admirable editorial staff complete with a routing system for manuscripts and an working production schedule. However, the commute from Boston to Raleigh was too taxing, and I gave it up in late 2000, just before I left for Taiwan on a Fulbright.
I always looked for the best writing for both journals, and I had a diverse list in Blind Alleys. As the editor of Obsidian III I expanded the editorial policy to open it to writers of any identity who were writing about the black experience in any part of the Diaspora. I was questioning the definition of black literature.
Recently, you edited a book about black family life called, These Hands I know. Talk about this book.
To date it is the only collection about black family life written by poets and prose writers. I am quite proud of the book and wish more people would buy it. It should be valuable in any course concerning the life of the black family.
You have numerous books to your publishing credit with a new book forthcoming in 2008. Please talk about your new book.
I am delighted about this one. The University of Pittsburgh is doing it, and it is a reader of my work. The title is The Plum Flower Dance. U of Pitt's readers are designed for a long shelf life, and mine will be only the fourth to appear in the thirty year history of the press. Etheridge Knight, Ted Kooser, and Virgil Suarez are the other three poets so far. So this is a high honor.
Other book publications include: The Ten Lights of God: Poems (Bucknell Univ. Press), Multitudes (Sarabande Books), Talisman (Ti Chih Ch'u Pan She), Water Song (Callaloo Series), some days it's a slow walk to evening (Paradigm Press), My Father's Geography (Univ. of Pittsburg Press), Stations in a Dream (Dolphin Moon Press), Timber and Prayer (Univ. of Pittsburg Press), Sandy Point ( The Press of Appletree Alley) I mention these publications so readers can check out your books. What has the book publication process been like for you?
Oh, it's been the usual struggle. After Water Song, my first book, it took me seven years to get to a second full length collection. Sometimes it's a slow walk to evening was a smaller book that kept me afloat while I struggled with My Father's Geography, the second book and my first U of Pittsburgh publication. Timber and Prayer, my second U of Pitt book, was a finalist for the Pulitzer prize. I like U of Pittsburgh Press and am glad to be back with them for this reader.
In 2000 I had three books published. It was perhaps a bit of saturation, but they were all important publications. Multitudes went into a second printing. The Ten Lights of God has sold out. Sandy Point is a collector's book, a handmade edition of my work designed for special collections and public and private libraries. It was a banner year for me.
You are a practioner of Tai Chi Chuan and involved in the Chinese culture. In 2002, you received a Fulbright to Taiwan and taught at the National Taiwan University. What was this like for you? Did you know the language? How long were you there? Have you ever been censored for what you taught there?
The Fulbright experience was amazing. I did not know much Chinese then but have been studying ever since and spent 8 months in Taiwan in 04-05, my sabbatical year, studying Chinese. That first time there as a Fulbrighter was Afaa's Big Adventure, and I made friends I am sure I will have for a long time. There are not many black people there, and although there were awkward moments, Taiwan and China do not have our history of race. It is a different experience. I taught at National Taiwan University, the top university in the area. My students were marvelous. I was not censored. I was teaching the American modernists, Stevens, Bishop, etc.
You currently teach at Simmons College and in 2004 chaired the first international conference on Chinese poetry. Is this conference yearly now? You translate Chinese poetry. What are you working on now? Any trips forthcoming to China? When did you first begin to get interested in reading/translating Chinese writing/writers?
The next conference will be next year, three years after the first one, so it is not a yearly event. It is such a huge project I have needed this time to assess it and to rest in order to begin to prepare. I ma working on translations of poems by Zang Di, Yu Jian, Wang Xiaoni, and Yi Sha, all Mainland poets.
Back in 1984-85 I took the Sunday Chinese lesson in Baltimore's Chinese community. It's the kind of school Chinese communities set up for the kids which also often includes an adult class. That was mostly basic pronunciation. I have been interested in Chinese culture since I saw Bruce Lee play Kato in the Green Hornet back in the late sixties, as were many black kids at that time. But when a white coworker gave me a gift of Gia Gu Feng's translation of the Dao de Jing with photos by Jane English, I went out and bought Alan Watts' book Dao, the Watercourse Way. I know more about Daoism now, which is to say I know nothing.
My connection to Chinese culture is one I have developed and maintained along an intuitive pathway. It just feels like what I should be doing. I have had friends who said their lives made sense when they went to Africa. Mine made sense when I went to Taiwan and China.
You taught at numerous colleges before teaching at Simmons. What are some of the things you try to teach your students about writing? What do you find most challenging in the classroom?
Respect for poetry is a main issue for me in teaching both undergraduates and graduates, but especially undergraduates. At Simmons my students are almost always young women, and they are sometimes surprised by my insistence on establishing a common language about the more technical aspects of the art. I work to create a safe environment but also one that is challenging. In my eighteen years of teaching poetry workshops, I have only a few students who have stayed in the art. Ernie Hilbert is a marvelous poet and editor of Contemporary Poetry Review. Marion Wrenn, another fine poet, is editor of The Painted Bride. They were my students at Rutgers.
You are a Cave Canem Elder. Discuss the importance of this for you.
I was the first to be named an Elder of Cave Canem, and Elizabeth Alexander and I were the first faculty invited by Toi and Cornelius to teach there at Cave Canem. I have watched the retreat grow and help foster the careers of several young poets. It is amazing. I am very proud. Some of them call me Baba, which means "father," or Mr. Weaver. I guess those translate as elderly. Just joking!
Share any secrets you have about balancing your time.
I live alone and take naps.
Who are some of your favorite writers?
Oh, there are many. I have loved so many books and individual poems.
Who has been your biggest influence?
Jay Wright
What do you like to do for fun?
Taiji is marvelous, and I like to do it for the sheer joy of it. I enjoy taking walks, photographing my way through a place, eating at fine restaurants.
Is this one of those "singles" questions? Very clever.
Every Saturday morning, a group of writers get together called Bagel Bards, which is open for anyone to come to. Founded by Doug Holder and Harris Gardner, I find it to be a great time of chatting with other writers. This is how I met you. Talk about coming to Bagel Bards and what it has meant to you.
Oh for a semi-reclusive poet like me it is a real joy. I take the bus down the hill or have walked in nice weather. It is a great crowd. Doug and Harris have done a wonderful thing. I love being around other poets and artists.
Any last comments?
To the public, make a poet friend today. After all our blustering ego, we really are quite nice. Who else would fiddle with words the way we do?

---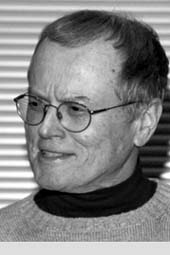 George Held Bio
I grew up poor in a wealthy community on the other side of the tracks from Scarsdale, NY. My father worked a variety of jobs, including building superintendent, assembly-line worker, and hairdresser, while my mother was a nurse before she had me, and she was the soloist in our church choir. Both of my parents abused alcohol, and so did I as a teenager, but after a miserable bout of alcohol poisoning at 16, I tapered off my drinking until I became a teetotaler about 20 years ago.
The most important influences on my becoming a writer include my parents' teaching me nursery rhymes and popular songs and singing to and with me. I played the lead in two Gilbert and Sullivan operettas in high school, permanently embedding in my memory their lyrics and rhythms. My high school English teachers, with one exception, encouraged me to love reading and writing; for one of them, in the seventh grade, I began writing short stories, for which she gave me much praise. The same teacher encouraged my sister to write poems, so she became the first poet in the family.
I was indifferent about going to college and didn't much enjoy my years there, though I continued to read a lot of fiction, and thanks to my lifelong friend the writer Thomas M. Livingston, I read the Beats in the '50s and even the first published poems of a young, unknown poet named Sylvia Plath. I still cherish her work.
Turning down lucrative job offers from major banks, insurers, and manufacturers, upon graduation from college in 1958 I took a teaching job at a boarding school in Honolulu for $2,500 a year, plus room for my wife and me in a dormitory. (Procter & Gamble had offered me $12,500 per year to help raise the bar graphs for sales of Ivory soap.)
Eventually I earned a Master's degree and then a doctorate in English and taught a lot of literature and writing for over 40 years till I retired in 2004. I wrote my first feeble poems in graduate school but put them aside to concentrate on writing scholarly articles for the next 25 years before I began to write poems in earnest while on a sabbatical leave in 1989.
As for where I write, that's a question I rarely read the answers to in interviews with writers. I have no superstitions about a particular location and have written, on trains, in subway cars, at restaurant tables-anywhere a line comes into my head. I always have with me a pen or pencil and something to write on, and when I travel I take a 7.5 x 5-inch lined spiral notebook with me. The page size is smaller than I like, but such a notebook tucks easily into my rucksack. I often write by hand, then revise on my computer. Sometimes I compose directly on the computer. The main thing is probably not where one writes but how well one revises whatever one has written. I revise standing at my bureau, where I often write by hand, or sitting at the desk in my bedroom, where my computer is.
You are an anti-war activist. Discuss some of the recent anti-war activities that you have taken part in.
This question makes me uneasy, because whatever protestors against the Iraq War have done has so far failed to change our government's policy.
Červená Barva Press has just published your chapbook, W Is for War. Please talk about this chapbook. How long did it take you to write and how has the response been to this book?
I wrote most of the poems in this collection in 2002-05, whenever I got angry about the immoral and illegal war in Iraq. I never thought of doing a book of such poems, but in the fall of 2005, I wanted to enter a couple of chapbook contests, and it occurred to me that I might have enough of these anti-war poems for a chapbook ms. The sponsor of one of the contests was Červená Barva Press, and though my entry was not picked, the publisher, Gloria Mindock, wrote me that she liked it enough to want to see it again in 2007 if no one else had published it. In the spring we corresponded again, and she said she thought it was important to publish W Is for War as soon as possible. We then worked together to bring it out in August 2006. Every poet should be so lucky.
In 2005, Toad Press published some of your translations of Martial's epigrams in a chapbook called Martial Artist. By translating his work, what are some of the things you learned from this writer? He is famous for his 1500 epigrams. How does his work influence today's writer? Give a short example of one of the epigrams you translated.
Unfortunately, because he wrote in Latin and wrote a lot of obscene verses, Martial's work is not widely known today. Like most other translators, I was drawn to him by affinity, because I, too, write epigrams and other kinds of satire. I knew some Latin from high school, I had previously translated a modern Hungarian poet-with help from someone who knows both that language and English-and I love reading bi-lingual poetry books, so a few years ago I embarked on a summer project translating Martial and have now done almost 160 of his epigrams, about 40 of which have been published. Here's a short favorite:
The boy's cock is sore, Neville, like your butt.
I'm not clairvoyant, but I know what's up.
To me Martial sounds quite contemporary, and I love what he called the "stingers" in his last lines. By reading him, one learns concision, precision, and slyness.
Also in 2005 Finishing Line Press published your chapbook Grounded. This is a beautifully done chapbook, and I love your poems in it. As you know, environmental issues are important to me. Please talk about this chapbook.
In 1995 I published my first chapbook, Winged (Birnham Wood). It contained nature poems, because I wrote more of those than any other kind of poem in the early nineties. I despair over the despoliation of the environment in the name of so-called "development," which is a sort of rape of the landscape, and my concern about this often leads to a poem. (I have served on the executive board of The South Fork Natural History Society, on Long Island, since 1991.) In 1997 I compiled another chapbook of nature poems, which I called Grounded, because most of its poems concerned earthbound fauna, whereas Winged had collected poems mostly about birds and insects. A publisher in New Mexico liked the new collection and agreed to publish it, but she went out of business before she could print it. That turned out to be a lucky break, because as I wrote better nature poems, I substituted them for weaker poems in the ms. Regardless, it continued failing to find a publisher. In 2004 the ms. was a finalist in a contest, and later that year I entered it in the Finishing Line Press contest, and as a finalist it was offered publication. I agree with you that it is beautifully produced, thanks to Leah Maines and her crew at the press. My latest chapbook addressing nature is a collection of moon poems called "Phased." It completes my trilogy of nature poems and is now entered in a few contests, but you know what a crapshoot that is. I hope eventually to publish a book of "new and selected" nature poems.
One other chapbook of yours I have to mention is Absolut Death and Others. The artwork by Roz Dimon is great. I loved the look of this book and the risks you took with the writing. How did this collaboration come about?
The artist and I are friends, who admire each other's work. About six years ago I attended a show of hers in the East Village, and as we admired her satiric drawings of brand-name products, we wondered if we might collaborate on a book of them. She soon gave me a set of copies of these drawings, and I wrote light verse on a dozen of them. I agree that her artwork is great, and it reproduced well in the expensive printing job we paid for. Despite favorable comments, including one from Madeline Albright, the book has not come close to meeting our publishing costs.
I would like you to talk about one more book of yours called, Beyond Renewal. (Cedar Hill, 2001)
This book went several years before finding a publisher. Luckily, a fine poet, Christopher Presfield, who was running a press in Arkansas while he was in prison in California, accepted the ms. for publication. The title reflects a gloomy view that had resulted from the deaths of my parents and many friends and neighbors in the nineties. For example, this book contains several poems about my father's suicide. He phoned me to say goodbye just before he shot himself, and I was the first person to find his blood-soaked body. But please note that I chose to end the collection with a hopeful poem that reflected the loving relationship between Cheryl Filsinger and me. We got married the same year Beyond Renewal was published. So there is renewal after loss-up to a point.
You have written so many reviews and articles for the Small Press Review and others. What has this experience been like for you? Have you ever dealt with anyone upset over what you wrote about their work? If so, how do you handle this?
I believe artists should give something back to their field in the form of writing criticism or reviews. Recently I was taken to task in the pages of SPR for conflating the two. My critic stated that book reviews must be favorable. If so, this would mean giving a pass to lots of inferior work. Actually, some magazine editors have written to me that they won't publish unfavorable reviews, either because they object to value judgments or because the books they want reviewed are written by friends. Making judgments is essential to validating any work of art; otherwise, Aunt Hattie's portrait by her daughter would be the equal of the "Mona Lisa." And, ethically, friends should not review the work of friends, or there will be no honest standards for poetry as an art. As W.S. Di Piero writes in Poetry, "Some shy away from putting prose out there because it's a giveaway. You can't fake it. It reveals quality of mind, for better or worse, in a culture where poems can be faked." As Ezra Pound wrote early in the 20th century, writing poetry should be as exacting as writing good prose. Actually, poems can't be faked if readers consist of the great audiences that Whitman said are required for great poetry. Great audiences must be widely read in poetry, past and present, and great poetry must be complemented by serious criticism and reviewing. Who has the time for or interest in these things today?
You taught at Queens College from 1967-2003. What are some of the things you tried to teach your students about writing? What was the biggest challenge for you?
The main thing I tried to teach my students was a love of language. That's why I loved teaching poetry and, especially, Shakespeare. Poets revel in language and understand that it is the medium of their art, to be used with great precision, whether with playful, satiric, or romantic intent. This loving and precise use of words is what separates the fake from the true poet or poem. How often, when reading a contemporary poem, do we start with astonishment over a word-choice or feel admiration for a word-placement? No matter how many times I read a great poet like Shakespeare or Dickinson or Robert Hayden, I am struck by the power of the language-the English language and their use of it. Writing translation, by the way, is a good instructor in the importance of precise language and syntax. My biggest challenge as a teacher was getting students to read and to write their own opinions. More and more the young are in love with electronic gadgets and fail to master the art of slow reading that literature, especially poetry, requires to intoxicate us for a moment yet make a lasting impression. And more and more the young are prone to plagiarize from Internet sources rather than try to think out their own responses to writing. Part of the fault lies with teachers who thoughtlessly set hackneyed assignments, but even when asked to compare, say, Whitman's hermit thrush and Hopkins' windhover or Prince Hal and G.W. Bush as ambitious leaders who are the sons of leaders, many students hijack Internet sources and try to pass off stolen goods as their own. And who has failed to notice the rise in plagiary among professors and scholars, like Doris Kearns Goodwin?
From 1973-1976, you were a Fulbright lecturer in Czechoslovakia. What was it like there for you? Since it was still under Communist rule, did this cause any problems for you? Discuss your experiences and the students.
Teaching under a totalitarian regime helped me to understand the value of the U.S. Constitution as a protector of citizens' rights against the intrusions of an authoritarian government. Actually, Czechoslovakia had a democratic constitution and government before they were dispatched after the Communists, with the aid of the Soviet Union, replaced them with totalitarianism. Similarly, today America is threatened by the BushCheneyRove fascists (those who combine corporatism and militarism with a rigid nationalism perceived as perpetually threatened by enemies at home and abroad) as much as by Islamic fundamentalists who want to establish theocracy wherever they can. One of the scariest elements of life under Soviet-style Communism was the feeling that one was constantly under surveillance-the cigarette butt in this non-smoker's toilet bowl or the diary left open in a drawer, calling cards of the Secret Police. In each of my classes at least one student was a "špion," or spy, for the Party. The students knew who she was and exercised caution in discussing controversial topics, that is, any idea contrary to Marxist-Leninist ideology. For instance, when we discussed Emerson's idea that "he who would be a man must be a nonconformist," the spy asserted that "in the interest of national unity one must conform to the norms of the Party." One clever fellow, who is now a professor at a university in Great Britain, gently admonished, "While that is true, in order to contribute new insight into the values of the Party, one might occasionally consider original thoughts." I hope that this sort of cat-and-mouse game has not already taken root in our classrooms, though I acknowledge that some professors can be autocrats-of the right or the left-regardless of any political situation existing outside the classroom. Needless to say, I had a much easier time in Czechoslovakia than the average citizen. I was paid in line with physicians-teachers are generally much more greatly respected in Europe than in America-and I had a limitd visa that allowed me one trip over the border and back every 90 days. In my second year there the U.S. Embassy got me an unlimited visa, allowing me easier access to Austria and West Germany, where I could buy products like gentle soap and soft toilet tissue and bring them back for my Czech and Slovak friends. Also, I could read at will the free press in the embassy library, and I listened to Radio Free Europe in my apartment.
From 1991-2003, you co-edited The Ledge. Discuss your experiences being an editor.
We received about 5,000 submissions a year, and I discovered how much bad poetry is being written and submitted for publication. Poor poems are easily weeded out for their clichéd ideas and words, their incompetence of line or form, but the hard part is choosing the best of the remaining 5% of submitted poems. I also found out how rampant are the prima donnas of po' biz-their inflated bio notes, their envelopes stuffed with up to 20 poems, their querulous letters about one perceived slight or another. On the other hand, Tim Monaghan, the editor in chief, and I delighted in discovering talented poets, such as Kurt Brown, Terry Brown-Davidson, and Sherry Fairchok, among others. We found it a pleasure to work with the really talented and professional writers who graced our pages. Though I no longer read submissions for The Ledge, I continue to line-edit each issue and the chapbook that emerges from our annual contest.
Who are some of your favorite writers?
Lately I have been reading with pleasure through the work of the South African novelist J.M. Coetzee and the American James Salter, a master of the short story and the travel essay. As you can tell from the writers I've already mentioned in this interview, I like many of the great canonical authors, and I am always on the lookout for a new favorite among our contemporaries. I still love to read.

---
(These readings current as of November 1st, go to the Readings page to see updated listings!)

Out Of The Blue Gallery
1st SUNDAY of the MONTH! DEMOLICIOUS POETRY, $5, 2PM, Host: John, experimental poetry.
EVERY MONDAY NITE, Stone Soup Poetry (Host: Chad Parenteau), a 35 year old venue, $4, sign up to be a feature - call Bill Perrault at 978-454-7423.
Starts at 7:30PM and don't forget to sign up!
Recorded on local t.v. station.
USUALLY the 1st FRIDAY of the MONTH! DIRE SERIES-$4, Signup 7:30, Begins 8 PM, Host: Tim Gager.
November 3rd: John Tirman, Michael Rosoovsky, Peter Desmond, Paula Savoy
December 1st: Nick Zaino, Nadine Darling, Chad Parenteau
USUALLY the 3rd FRIDAY of the MONTH! NOLA's TIGH FILI POETRY & OPEN MIC, $5, 8PM, Host: Nola, poems/prose.
EVERY SATURDAY NITE - "OPEN BARK" POETRY/MUSIC/STORIES with Debbie: 8:15 PM, $3-5. (Read your favorite poem-sing your favorite song-bring a friend!), Occasional Features. Sign up.
Out Of The Blue Art Gallery
106 Prospect Street
Cambridge, MA 02139
phone: 617-354-5287
---
Doc Brown's Traveling Poetry Show
at the Lily Pad
Doc Brown's Traveling Poetry Show
at the Lily Pad
(formerly the Zeitgeist Gallery)
Monday evenings from 7:30-9
now through December
Admission $5.
The Lily Pad
1353 Cambridge Street
PO Box 398096
Inman Square
Cambridge, MA 02139
617-388-1168
http://www.lily-pad.net/
See poets perform their own work
about Harleys, hockey, henna,old hardware stores, high school cafeteria fights, and those are just the women! Plus a bunch of butch bards, birdmen, battlers, boygods, B-movie directors, and brash old men. This talented group of journeymen poets do their fast-paced 90 minute show. well-crafted poems, no cheap sitcom one-liners, but poetry, the real thing, performed for your pleasure and pain, thrills and tears with a different show every Monday night at 7:30 for $5.
Contact: Michael Brown
Info: 508-759-2752
michaelbrown2@verizon.net
http://www.myspace.com/docbrowntroupe
Valerie Lawson
SoShorePoet@aol.com
Images & Imagery
---
We are proud to announce the new Autumn, 2006 Chapter & Verse Poetry Series in Jamaica Plain, MA.
PLEASE NOTE NEW LOCATION CHANGE:
(All readings take place from 7:30 to 9:00 pm.)
Chapter and Verse at LORING GREENOUGH HOUSE, 12 South Street in Jamaica Plain. (Loring Greenough House is a beautiful, historically preserved house on a spacious lawn that has hosted numerous musical events over the past few years. We are delighted to have a wonderful new location!!!! Loring Greenough House is easily accessible by MBTA 39 bus line and/or Orange Line T at Forest Hills).
Chapter and Verse is FREE and refreshments are served.
For information contact:
dorothy.derifield@gmail.com (Dorothy Derifield)
or wileysister@yahoo.com (Carolyn Gregory)
Autumn Schedule:
Wednesday, November 1 7:30 pm Alan Smith, Lisa Beatman, Doug Holder
Wednesday, December 6 7:30 pm Elena Harap, Sybille Rex, Marc Goldfinger
Chapter and Verse is free and refreshments are served.
---
Hotel Marlowe Wine Hour
Wednesday, November 1
6:15 p.m. to 7:00 p.m.
Jessica Treadway reads during the Hotel Marlowe Wine Hour, which begins at 5:00 p.m.
She teaches creative writing at Emerson College.
For more information 617-824-8820
pen_ne@emerson.edu
---
Quo Vadis Poetry:
Thursday, November 2
6:00 pm - Quo Vadis Poetry: A Conversation with Andrei Codrescu.
Cosponsored by AGNI, Harvard Book Store, and
BU's Institute for Human Sciences: School of Management,
Boston University.
595 Commonwealth Avenue, 4th Floor
---
The Bay State Underground Reading Series
Thursday, November 2
7:00 pm - The Bay State Underground Reading Series continues
in the basement of 236 Bay State Road.
This month's readers are: JENNA BLUM. ROBERT DALL. LONNIE MANNS. TAYLOR ALTMAN.
Doors and wine bottles open at 7:00,
reading starts at 7:30.
We hope to see to see you there!
---
Thursday, November 2
7:00 pm - Stephanie Lessing, Miss Understanding - Reading and Signing.
Barnes and Noble at Boston University.
660 Beacon Street, Boston.
617/267-8484. http://www.bu.bkstore.com.
---
Jabberwocky Bookshop
Friday, November 3
7:00pm - Jabberwocky Bookshop is delighted to host award-winning author Mary Gordon in a reading of her critically acclaimed new book THE STORIES OF MARY GORDON.
50 Water Street, Newburyport, MA.
http://jabberwocky.booksense.com/
978.465.9359.
---
Brookline Poetry Series
FRIDAY, NOVEMBER 3 7PM
DENISE BERGMAN
Poetry Readings-NEW WORK and poems from "Seeing Annie Sullivan"
Brookline Booksmith 279 Harvard St. (basement)
Coolidge Corner, Brookline
---
The Ninth Annual Fall Writers' Conference:
When: Sunday, November 5
Who: The Cambridge Center for Adult Education, Jessica Treadway keynotes
Where: 42 Brattle Street, Harvard Square
Cost: $65
Web: http://www.ccae.org
Call: (617) 547-6789 x1
Register on the web or by phone
---
The Blacksmith House Poetry Series
56 Brattle Street, Cambridge, MA
8:00 pm | $3
Tickets may be purchased 45 minutes prior to the reading.
Readings
Monday, November 6
Jonathan Wilson and Kim McLarin
Jonathan Wilson, author of An Ambulance is on the Way: Stories of Men in Trouble, reads with Kim McLarin, whose new novel is Jump at the Sun.
Monday, November 13
Cave Canem: A 10th Anniversary Reading
Gail Mazur and Major Jackson hosting Venise Battle, Nehessaiu deGannes, Colin Enriquez, Tonya Hegamin, Afaa Michael Weaver, and Kate Rushin.
Monday, November 27
Eamon Grennan and Jonathan Aaron
Eamon Grennan, whose most recent poetry collection is The Quick of It, reads with Jonathan Aaron, author of Journey to the Lost City.
Monday, December 4
Jane Hirshfield
Jane Hirshfield reads from her latest poetry collection, After.
Monday, December 11
Elizabeth Arnold and Joshua Weiner
Elizabeth Arnold, author of the poetry collection, Civilization, reads with Joshua Weiner, author of From the Book of Giants.
---
FALL READINGS FROM THE ACADEMY OF AMERICAN POETS:
November 5 & 6: James Tate—Works & Music
November 8: Academy Awards Ceremony & Reading
---
NEW ENGLAND POETRY CLUB READINGS
ALL FREE
***UPCOMING EVENTS***
Monday November 6th 7pm
at Yenching Library 2 Divinity Ave, Cambridge
MICHAEL CANTOR, ALFRED NICOL, DEBORAH WARREN, DAVID BERMAN and other Pow Wow poets
Free and Open to the Public
November 14th Tuesday 7pm
Cambridge Public Library
44 Pearl Street next to parking garage:
DANIEL TOBIN, DIANA DER-HOVANESSIAN, FRED MARCHANT
Free and Open to the pubic and co-sponsored with the Cambridge Public Library
Monday December 4th 7pm
at Yenching Library
2 Divinity Ave, Cambridge
NEPC PRIZE WINNERS Cambridge Prize winning poets
BETSEY HOUGHTON, MICHAEL CANTOR, etc more names to come.
December 12th 7 pm
Prize winning poets at the Cambridge Central Square Library
more names to come
http://www.nepoetryclub.org/events.htm
---
Find Out… BORDERS
Presents
A Tapestry of Voices
Hosted by Harris Gardner
(617-723-3716)
THURSDAY, NOVEMBER 9th 2006 - 6:30 P.M. -FREE
With an OPEN MIC' to follow
FEATURED POETS:
Naomi Feigelson Chase's "Gittel, The Would-Be- Messiah", is a comic, lyrical, novel in verse about a rambunctious, lively heroine who challenges G-d. Chase is the author of four other poetry books, and many short stories. Her poems have appeared in Prairie Schooner, Ploughshares, Harvard Review, American Literary Review, etc. She reported for The Village Voice and has written for The New York Times and Wall Street Journal. She has also received awards for both her poetry and short stories.
Preston H. Hood III's poems have appeared in Animus, Cyphers,(Ireland), Icarus (Ireland), Main Street Rag, Nimrod: International Poetry Journal, Poetry Motel, Rattle, The Cafe Review, The Journal of American Culture. The Michigan Quarterly Review, Salamander, Vietnam War Generation Journal, PEACE IS OUR PROFESSION Anthology, Summer Home Review Anthology , Endicott Review, 4AM, and many others. His newest collection: The Chill I Understand.
A.M. Juster is the author of a collection of Petrarch translations: Longing for Laura (Birch Brook Press, 2001) and a book of original poetry and translations: The Secret Language of Women(University of Evansville Press, 2003), which won the Richard Wilbur Award. He has been a featured poet in Light, and his work has appeared in The Paris Review, North American Review, Carolina Quarterly, The Formalist, and many other journals.
Emily Scudder is a graduate of Harvard Divinity School. Her poetry has appeared or is forthcoming in The Harvard Review, Agni Online, Swivel: The Nexus of Women and Wit, Xavier Review, Epicenter,Mamazine.com, and other journals. Her poems were recently selected for the Boston City Hall Poetry and Prose Exhibit (2006) and are forthcoming in a Cape Cod Collection of Poetry, Prose and Memoir (Cape Cod Literary Press, 2006)
Borders Boston -Downtown Crossing
Corner of Washington and School Streets
617-557-7188
Harris Gardner
Director of Tapestry of Voices
website: http://tapestryofvoices.com
---
Jimmy Tingle's Off Broadway/The Somerville Writer's Festival IV
The Somerville News Writer's Festival IV
November 12, 2006
Jimmy Tingles Off-Broadway Theatre
255 Elm Street/Davis Square
Somerville, MA
Tickets: $15.00
Toll-Free Tickets: (866) 811-4111
Box Office: (617) 591-1616
Hosted by Jimmy Tingle
DISCOUNTS: Students, Seniors, Groups of 10 or more
Recommended for age: 14+
Length of Program: 2.5 hours
Fiction:
Nick Flynn:

"Another Bullsh*t Night in Suck City"

Steve Almond:

"What Brings Me to You"

Michael McGlone:

"And All the Roses Dying..."

Christopher Castellani:

"The Saint of Lost Things: A Novel"

Lisa Carver of Nerve.com:

"Drugs are Nice: A Post-Punk Memoir"

Timothy Gager:

"Short Street"
Poetry:
Includes presentation of Ibbetson Street Press Lifetime
Achievement Award to David R. Godine
Hugh Fox
David Slavitt
Marc Widershien
Marc Goldfinger, Poetry Editor of Spare Change News
Joanna Nealon
Doug Holder
And featuring musical guest Meg Hutchinson.
Jimmy Tingle's Off Broadway/The Somerville Writer's Festival IV

---
Newton Free Library Poetry Series Fall 2006
Director: Doug Holder
All readings are held at the Newton Free Library
Second Tuesday of each month 7 PM
330 Homer St. Newton Centre
617-796-1360
http://www.newtonfreelibrary.net
Open Mic after the features.
November 14th:
Marc Widershien
Wendy Mnookin
Sarah Getty
---
LALITA JAVA READINGS
3rd THURSDAYS 7-9 PM
HOSTED BY DOROTHY F. AUGUST
Lalita Java
210 East 3rd St.
(Btwn. B & C)
November 16- Richard Pearse, Amy Holman, Bob Heman and others + Limited Open
December 21- Holiday Celebration: Bill Zavatsky, Dorothy F. August and Others TBA + Limited Open
Books and CDs will be on sale!
---
Inkwell Bookstore Reading
Jamie Cat Callan
Girls Night Out event and reading from her new book, "Hooking Up or Holding Out."
Thursday, November 16th 7 pm
Inkwell Bookstore in Falmouth, MA
---
Reading Series: Poetribe
Featured Reader: Richard Wollman
Date: November 18, 2006
Time: 8:00 pm
Place: The East Bridgewater Public Library
The Community Room
(basement room around back)
32 Union Street
East Bridgewater, MA 02333
Call (508) 378-1616
---
From the NATIONAL WRITERS UNION:
Shaping and Taping for Public Radio - the art of submitting your writing to Public Radio
Led by writers/commentators Leslie Brunetta and Judah Leblang and audio producer Robert Smyth.
Sponsored by the National Writers Union
http://www.nwuboston.org/
PLACE: Community Church of Boston, Copley Sq.
DATE: Saturday November 18, 2006
TIME: 10 a.m. to 1 pm
COST: $25 NWU members, $35 non-members
TO REGISTER: (space is limited) email BeckwithB@aol.com or call 617-868-3143
---
Cambridge Cohousing presents
The Fireside Reading Series
How to get to Cambridge Cohousing:
Cambridge Cohousing is located just north of Porter Square at 175 Richdale Ave. From Massachusetts Ave., turn onto Walden St. Go over the commuter rail tracks and immediately turn right onto Richdale Ave. Cambridge Cohousing is the complex of yellow buildings. Walk through the main gate at 175 Richdale Ave. to the common house. For further information or directions, please contact Jenise Aminoff, 617.576.2004, jenise@alum.mit.edu or Molly Watt, 617-354-8242, mollywatt@comcast.net.
For more information, go to http://www.cambridgecohousing.org/poetry/.
To join our mailing list, send email to poetry-request@cambridgecohousing.org.
Draft to date of Eighth Fireside Series Schedule 2006-7
Tuesday, November 28, 2006
7:30 PM
Readers: Martha Collins and Tino villanueva
Tuesday, January 2, 2007
7:30 PM
Readers: Annie Deppe and Ted Deppe
Tuesday, February 27, 2007
7:30 PM
Readers: Fred Marchant and Mala Radhekrishnan
Tuesday, March 27, 2007
7:30 PM
Readers: Jean Alonso and H. susan Freireich
Tuesday, April 24, 2007
7:30 PM
Readers: Steve Glines and Lolita Paiewonski
Tuesday, May 29, 2007
7:30 PM
Readers: Bernadette Davidson and Elizabeth Quinlan
---
EMACK & BOLIO
POETRY READINGS:
As usual, there will be two featured poets and plenty of open mic time. Please come and participate!! The series has been running now solidly for over three years as hosted by poet, Marc Widershien. It includes a diverse and welcoming audience and has featured some terrific Boston and nationally known poets. . .
--Carolyn
This fall's schedule of readings for Emack and Bolio's follows below:
November 30th: Michael Sherlock
December 28th: To be announced...
EMACK & BOLIO
2 Belgrade Avenue
Roslindale, MA.
---
Mark Pawlak upcoming poetry readings
December 13th 8 PM
The Poetry Project
with Bill Zavatsky
St. Mark's Church
131 E. 10th St.
New York, NY 10003
http://www.poetryproject.com/
---
Brockton Library Poetry Series
Poets: Martha Collins, Rosanna Warren
2:15 - 3:30 Open reading
3:45 - 4:45 Features
December 16, 2006
Brockton Library
304 Main St, Brockton, MA

---
Sophie Wadsworth Workshops
Concord, MA
* "Exploring Creativity and Spirit Through Poetry"
at the Women's Well (West Concord)
starting Wed. Sept. 13th
* "New Seeds for Writing" at the Concord Poetry Center
(at the Emerson Umbrella)
starting Tues. Oct. 3rd.
Webpage (bio & Letters from Siberia info, and links to local reading series)
http://home.earthlink.net/~sophieone
* The Concord Poetry Center
(at the Emerson Umbrella, Concord MA)
NEW SEEDS FOR WRITING
"Poems would be easy if our heads weren't so full of the day's clatter. The task is to get through to the other side, where we can hear the deep rhythms that connect us with the stars and the tides."
-- Stanley Kunitz
Designed for both new and more experienced writers, this six-week workshop explores writing poetry and generating new words on the page. Emphasis will be on discovering our own wildest ideas. We'll experiment with in-class writing exercises and talk about ways to cultivate, or deepen, a writing p ractice. Each session includes supportive feedback on your work (a new poem each week) and a discussion of craft. Poets such as Frost, Kenyon, and Rilke will offer inspiration as we explore what makes poetry accessible, full of music, and spiritually vital. Please bring with you 10 copies of a list of poems you deeply admire.
Six Weeks, Tuesdays, October 3rd to November 7th 7:00--9:00 PM $200 (CPC members, $180)
* * *
---
The Women's Well
West Concord, MA
http://www.womenswell.org
(click on link for courses)
Exploring Creativity and Spirit through Poetry
This workshop circle explores creativity and spirituality through poetry. Each session includes sharing poems aloud -- Sappho and early mystical poets through Jane Kenyon -- and informal in-class writing exercises. In a supportive setting, participants share their beginnings, bearing witness and listening for wildest ideas. There is ample time for discussions on writing/reading as spiritual practice. Where do we find spiritual energy? What makes words sing? And what words would we choose to carry with us through our days? This workshop is for both newcomers and experienced writers or artists -- anyone curious about poetry. Poems and related readings provided (one $10 materials fee payable to the teacher).
Sophie Wadsworth
Five alternating Wednesday evenings
7:00 - 9:00 p.m.
September 13, 27; October 11, 25; November 8
$100 early/$120 regular
("early" means postmarked one week before start date;
please see web form under "Registration" link)
* * *
---
Concord Poetry Center
Concord, MA
Wednesday, October 4, four weeks, "Building a Better Poem" with Joan Houlihan
More info: http://www.concordpoetry.org/BuildingBetterPoem.htm
Saturday, October 7, 8 pm "An Evening With Lucie Brock-Broido"
Don't miss it!
More info: http://www.concordpoetry.org
Monday, October 9, 10 weeks, "Online Poetry Workshop" with Reginald Shepherd
More info: http://www.concordpoetry.org/OnlinePoetryWorkshop.htm
Friday, October 20--23, 3 days, "Seven Mountains Writers Conference: Market and Craft" with Lucie Brock-Broido, Joan Houlihan and more
More info: http://www.concordpoetry.org/ColrainOctober/
NOTE: This conference is for fiction writers and poets. There are 3 more spaces for poets (limited to 10). Please apply asap if you are interested.
---
Upcoming workshops led by Tom Daley:
Poetry writing workshop with Tom Daley
at the instructor's home in Cambridge
Eight Mondays starting Monday, September 18
from 5:30-7:30 pm
cost $160
for information contact Tom Daley at tom.daley2@verizon.net
Boston Center for Adult Education
Poetry writing workshop
Eight Tuesdays starting September 12
from 5:45-7:45 pm
cost $176.00
5 Commonwealth Avenue (Back Bay)
Boston
to register, go to http://www.bcae.org/SearchECat?Open&Query=poetry+workshop
or call (617) 267-4430
Lexington Community Education
Poetry writing workshop
Six Wednesdays starting October 11 6-8 pm
Lexington High School
251 Waltham Street, Lexington
Lexington, MA
cost $80 ($60 seniors)
To register call (781) 862-8043
http://lexingtoncommunityed.org/

---

92nd Street Y Reading Series
Lexington Avenue at 92nd Street
New York, NY
---
PERCH
LITERARY TUESDAYS
October 31- A HALLOWEEN READING
7:30pm Followed by open mic
$5 Minimum
9PM-LIVE JAZZ
365 5TH AVENUE PARK SLOPE
F/R Train to 4th Avenue/9th Street (between 5th and 6th Streets)
WWW.THEPERCHCAFE.COM
718-788-2830
---
Readings featuring Thad Rutkowski:
UPCOMING WORKSHOP
"Finishing Touches," fiction writing, will begin on Monday evening, Nov. 6, at The Writer's Voice of the West Side YMCA. The workshop will focus on refining stories, chapters or prose pieces and is open to everyone. Seven meetings. Free for YMCA members. Call Glenn Raucher at (212) 875-4124, or email graucher@ymcanyc.org.
UPCOMING READINGS
Nov. 3, Friday, 7:30 p.m.
Behler Publications authors. West Side YMCA, 5 West 63rd St., Manhattan. Free admission. Free wine. (212) 875-4124 or graucher@ymcanyc.org
Nov. 4., Saturday, 7 p.m.
Behler Publications authors. KGB Bar, 85 E. 4th St., Manhattan. Free. http://www.kgbbar.com
Nov. 10, Friday, 7-9 p.m.
Memoir reading, Callanwolde Fine Arts Center, 980 Briarcliff Road N.E., Atlanta, $10. Good refreshments. Hosted by June Akers Seese: jakers1@mindspring.com
Dec. 18, Monday, 8 p.m.
The Coffee Pavilion, 133 E. Water St., Hanover Square, Syracuse, NY. http://www.myspace.com/janecassady
Jan. 1, 2007, Monday 4-6 p.m.
Alternate New Year's Day Marathon. Bowery Poetry Club, 308 The Bowery. Free. http://www.bowerypoetry.com
Jan. 14, Sunday, 6 p.m.
Beat Night with Larry Simon's band. Cornelia Street Cafe, 29 Cornelia St., Manhattan. $6 includes drink. (212) 989-9319.
Jan. 18, 2007, Thursday, 7 p.m.
Drunken! Careening! Writers! KGB Bar, 85 East 4th Street (at Second Avenue). Manhattan. Hosted by Kathleen Warnock. Free.
Jan. 25, Thursday evening.
Reading from my work. St. Lawrence University English Dept., Canton, NY. Free. (315) 229-5125.
Hope to see you somewhere! --Thad Rutkowski
http://www.thaddeusrutkowski.com
---
Poetry Reading
Poet to Poet Open Mic
Sunday, November 5th, 2006 3 pm
Munch Café & Grill
71-60 Yellowstone Blvd @ Dartmouth St.
Forest Hills, Queens, NY
Leigh Harrison, emcee via dunnmiracle@juno.com
---
The Academy of American Poets
Fall Events 2006
The Academy of American Poets Awards Ceremony
Michael Palmer and others
November 8 7 p.m.
Lang Auditorium, New School
55 West 13th Street
212-274-0343 x 10
---
Poetry Reading
Poet to Poet Open Mic
Thursday, November 9th, 2006 8 pm
The Vault
90-21 Springfield Blvd,
Queens Village, NY
Robert Dunn, emcee via dunnmiracle@juno.com
---
Poetry Reading
Bowery Women/Poems Book Release Party
Readers-Donna Masini, Elaine Equi, Honor Moore and others
Friday, November 10, 2006
7 to 10 p.m.
Bowery Poetry Club
308 Bowery
New York, NY 10003
Contact: Bowerywomen@gmail.com
Poetry Reading
Bowery Women/Poems Book Release Party II
Readers-Janine Pommy Vega, Marty Mc Connell, Patricia Spears Jones and others
Sunday, December 3, 2006
2 to 5 p.m.
Bowery Poetry Club
308 Bowery
New York, NY 10003
Contact: Bowerywomen@gmail.com
---
Moving Archipelago:
A Century Of Writing Filipino America
at the historic Woolworth Building
Date:
Friday and Saturday, November 10-11, 2006
Location:
Reception and conference at New York University,
SCPS Conference Center, 2nd Floor, Woolworth Building, 15 Barclay Street, New York, NY 10038.
Readings & discussions by
Luis H. Francia, Sabina Murray, Bino A. Realuyo, Nerissa S. Balce, Luisa A. Igloria,
Lara Stapleton, R.A.Villanueva, Eugene Gloria, Rick Barot and others!
Join A/P/A Institute at New York University in collaboration with Kundiman and the Centennial Planning Committee on Friday night for an evening of readings and celebration of 100 years of Filipino immigration to the U.S
.
Kick-off Reception
Friday, Nov. 10th, 7:00 PM - 9:00 PM
Panel Discussions
Saturday, Nov. 11th, 10:00 AM - 5:00 PM, reception follows with readings
The kick-off reception on Friday and series of panels on Saturday will feature readings from some of the major Filipino writers across the U.S. and from New York City to exchange stories, discuss ideas, and explore the varied meanings of literary texts. Just as importantly, the distinguished gathering will celebrate what has preceded us and the rich but ambivalent promise of what lies ahead.
RSVP
by Tuesday, November 7th for the reception and conference separately to apa.rsvp@nyu.edu or by phone 212-992-9653. For more information, visit http://www.apa.nyu.edu
***
November 10th Readings/Reception: 7-9pm
Brian Ascalon Roley, Peter Bacho, Rick Barot, Nick Carbo, Fidelito Cortes, Lara Stapleton, Luisa A. Igloria, Luis H. Francia
Schedule of panels:
November 11th Panels: 10:00am-5pm
Panel 1: Where Have We Been?
Luis H. Francia, moderator; Nerissa S. Balce, Peter Bacho, Luisa A. Igloria, Lara Stapleton
Panel 2: From Manong to Hip-Hop: Immigrant Stories
Bino A. Realuyo, moderator; Sarah Gambito, Leslieann Hobayan, Brian Ascalon Roley, and Oscar Penaranda
Panel 3: Rendering the Invisible Visible
Joseph O. Legaspi, moderator; Rick Barot, Eugene Gloria, Elda Rotor, and Eileen R. Tabios
Panel 4: Where Are We Going?
Allan Isaac, moderator; Nick Carbo, Andrew Hsiao, Sabina Murray, R.A.Villanueva
Reception and closing reading to follow panels until 7:30pm
With Readings by: Eugene Gloria, Sabina Murray, Oscar Penaranda, Bino A. Realuyo, Ninotchka Rosca & Eileen Tabios.
***
Co-sponsored by The Reginald F. Lewis Foundation, The Smithsonian Asian Pacific American Program, and NYU History Department. Supported by the Asian American Writers' Workshop, Asia Society and NYU International Filipino Association. Media Sponsorship by Asiance Magazine. Beer provided by Carlsberg. Food sponsors Cendrillon and Elvie's Turo-Turo.
Luisa A. Igloria, Ph.D.
Associate Professor
Creative Writing Program &
Department of English
200 Batten Arts & Letters
Old Dominion University
Hampton Boulevard
Norfolk, VA 23529
757.683.3929
757.683.3241 Fax
---
Poetry Reading: Modern Metrics Series
Readers: Samuel Menashe and Richard Wollman
November 11, 2006 4:00 pm
DownEast Arts Center
203 Avenue A (between 12th and 13th Sts.)
New York, NY
Contact: Ray Posposil raypos@earthlink.net
---
Donald Lev Upcoming Readings:
Monday, November 13th
at the Colony is a fundraiser for HOME PLANET NEWS,
featuring area contributors to Home Planet News #55,
Andy Clausen, Teresa Costa, Chief, Roberta Gould, Carol Graser, Cheryl Rice, and Peter Lamborn Wilson.
As always sign up for open begins at 7 pm.
November 19th
(at this point tentative) at the Westbeth Community Room, 55 Bethune St., New York City, there will be a booksigning and reading from my chapbook GRIEF (BardPress/Ten Penny Players), and WHERE IS THE WOMAN? A collection of letters and poems written by Enid Dame the last summer of her life brought out in a beautiful edition by Shivastan Press. This is tentatively scheduled for 6 pm. An event for the latter book will be held in Woodstock in the near future.
December 8
I will be featured with Roberta Gould at Morning Brew in High Falls, at 7 pm.
---
Poetry Reading
Poet to Poet Open Mic with Richard Fein
Thursday, November 16th, 2006 7:30 pm
Spoken Words Café
226 4th Avenue
Park Slope, Brooklyn, NY.
Robert Dunn, emcee @ dunnmiracle@juno.com
---
Mad Hatters' Poetry Readings
October something or other at some time & place or other: MHR editors will offer a reading to celebrate the launching of Issue 6. Expect to hear some remarkable guest readers as well as editors & maybe a contributor or two. Stay in tune for details.
Friday, November 17th, 7 – 9 pm: The Mad Hatters' Review Poetry, Prose & Anything Goes Series (KGB Bar)
will feature Diane Williams, Frederic Tuten & Canadian poet Carolyn Zonailo, published in our second issue.
DETAILS ABOUT READINGS ARE OR WILL BE AVAILABLE ON THE MAD HATTERS' REVIEW EVENTS PAGE: http://madhattersreview.com/events.shtml
---
Mad Hatters' Review
Poetry, Prose, and Anything Goes Reading Series, #4
poetry and fiction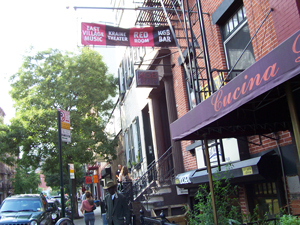 Friday, November 17, 2006, 7-9pm, Free
Wanda Phipps, Frederic Tuten, Dianne Williams
KGB Bar, 85 East 4th Street
(between 2nd Ave and Bowery)
New York, NY
http://www.madhattersreview.com
madhattersreview@gmail.com
---
Poetry Reading
PPA Open Mic with Robert Dunn, Shannah Levi
Saturday, November 18th, 2006 2pm
East Meadow Public Library
1886 Front Street, East Meadow LI.
Info: dunnmiracle@juno.com
---
Poetry Reading
Poet to Poet Open Mic
Sunday, November 19th, 2006 3 pm
Munch Café & Grill
71-60 Yellowstone Blvd @ Dartmouth St.
Forest Hills, Queens, NY
Leigh Harrison, emcee via dunnmiracle@juno.com
---
Poetry Reading
Poet to Poet Open Mic with Robert Milby
Sunday, November 26th, 2006 3 pm
Back Fence Bar
155 Bleecker St, Manhattan. (btwn Broadway & 6th Ave)
$3 adm, $3 min.
Robert Dunn, emcee @ dunnmiracle@ juno.com
---
Speakeasy Poetry Series- New York
Frannie Lindsay, Timothy Liu, Malena Morling
KGB Bar
85 East 4th Street
New York, NY
Monday, December 4, 7:30 p.m.
---
Nahid Rachlin Readings:
NOVEMBER
SARATOGA SPRINGS, NEW YORK:
Friday, November 3
NYLA Conference
Discussion: 9:30-10:45 A.M.
Will discuss the creative process, external and internal and circumstances of my books
Booksigning: 1:30-2:15:
PERSIAN GIRLS (memoir)and JUMPING OVER FIRE (novel)
Saratoga Hotel and Conference Center
***
Click here for Nahid Rachlin California Readings in November
***
DECEMBER
SLEEPY HOLLOW, NY
Sunday, December 10, 4:30 P.M.
Reading, booksigning, PERSIAN GIRLS (memoir)
300 Riverside Drive (in the Philipse Manor residential area), Sleepy Hollow, NY
Information: 914-332-5953.
website: http://www.nahidrachlin.com/
Nahid Rachlin Bio:
Nahid Rachlin, born in Iran, came to the United States to attend college and stayed. She has been writing and publishing novels and short stories, in English. Among her publications are four novels, JUMPING OVER FIRE (City Lights), FOREIGNER (W.W. Norton), MARRIED TO A STRANGER (E.P.Dutton), THE HEART'S DESIRE (City Lights), and a collection of short stories, VEILS (City Lights). She has a memoir, PERSIAN GIRLS, in press at Penguin (october 5, 2006).
Her individual short stories have appeared in about fifty magazines, including The Virginia Quarterly Review, Prairie Schooner, Redbook, Shenandoah. Her essays have been published in, Natural History Magazine, The New York Times Magazine, Contemporary Authors Autobiography Series, and is in press at an anthology, How I Learned to Cook and other writings On Complex Mother-Daughter Relationships, Penguin. She has written reviews for the NEW YORK TIMES and NEWSDAY.
While a student she held a Doubleday-Columbia fellowship and a Wallace Stegner Fellowship (Stanford). The grants and awards she has received include, the Bennet Cerf Award, PEN Syndicated Fiction Project Award, and a National Endowment for the Arts grant. Currently she teaches at the New School University and the Unterberg Poetry Center at the 92nd Street Y. She has taught at Yale University and Barnard College. Presently she is a fellow at Yale.
PERSIAN GIRLS:
(Tarcher/Penguin, October 5 2006) jacket description:
In a story of heartache, ambition, oppression, hope, and sisterhood, Persian Girls traces Rachlin's childhood and coming of age in Iran under the late Shah—and her domineering father—her tangled family life, and her relationship with her older sister, and unexpected soulmate, Pari. A story of promises kept and promises broken, of dreams and heartache and, most important, of sisters, Persian Girls is a gripping saga that will change the way anyone looks at Iran and the women who populate it. "Riveting and beautifully observed, Persian Girls recounts Nahid Rachlin's family epic with the same quietly mesmerizing power that makes her novels and short stories linger in the mind years after we've read the last page." —Dona Munker, coauthor of Daughter of Persia

---

The Poetry Center's Reading Series LIP
Lip Reading Series
Please join us for Lip, the new reading series devoted to emerging writers and performers at
The Spot
4437 N. Broadway
between Montrose and Wilson,
the Wilson stop on the Red Line.
8 pm Admission $5
Join hosts Joel Chmara and Mary Fons as they present the best emerging poets and spoken word performers from across the city and the country. The venue features an open mic, where both emerging poets and seasoned artists get to strut their stuff, followed by local and national features.
November 2: Derrick Brown (Nashville, TN), Stephanie Shaw
December 7: Mike Salinger (Cleveland, OH), Aaron Enskat
---
Series A at the Hyde Park Art Center
Hyde Park Art Center
5020 S. Cornell Avenue
Chicago, IL
Number: 773-493-2682
Contact: William Allegrezza
November 21, 7:00-8:00 p.m.
Ricardo Cortez Cruz
Chuck Stebelton

---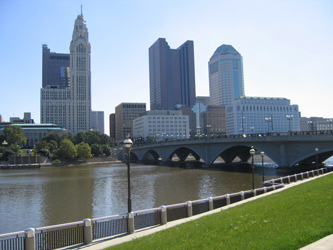 The Poetry Forum at Larry's
The Fall Season
Looking forward to seeing you'all soon for our 23rd season--
Readings: 2 sets about 20-25 minutes each. From:

November 6-- Chad Prevost
November 13-- James Harms
November 20-- Steve Davenport
November 27-- Gary Pacernik
December 4-- Kevin Griffith
All Events Mondays 7pm
2040 N. High St
Columbus, Ohio
All readings followed by a brief open mike.
Funded by the Ohio Arts Council: A state agency that supports public programs in the arts.
David Baratier, Co-coordinator, Larry's Poetry Forum
editor@pavementsaw.org
David Baratier, Editor
Pavement Saw Press
PO Box 6291
Columbus, OH 43206
http://pavementsaw.org
---
Thursday, November 9th, 2006
7:30PM
Eintou Pearl Springer
Mbari Mbayo Lecture Hall
Room 107A, Oscar Ritchie Hall
Wick Poetry Center
301 Satterfield Hall
Kent State University
P.O. Box 5190
Kent, Ohio 44242-0001
Phone: (330) 672-2067
Fax: (330) 672-3333
Email: wickpoet@kent.edu
Contact Webmaster

---

California Readings featuring Lucille Lang Day
November 5, 2006, 2:00 p.m.
Lucille Lang Day and Chad Sweeney
Wine and Words
Martinelli Conference and Event Center
3585 Greenville Rd.
Livermore, CA
Coordinator: Connie Post connie@poetrypost.com
November 20, 2006, 7:00 p.m.
Lucille Lang Day
Poetry Express
Priya Indian Cuisine
2072 San Pablo Ave.
Berkeley, CA
(510) 644-3977
Coordinator: Mark States dreamboogie@yahoo.com
---
Poetry Center San Jose
November 20, 2006, 7:30pm-9:30pm
Poetry Center San Jose
Reader: Linda Pastan
Dr. Martin Luther King Jr. Library
150 East San Fernando Street
San Jose, CA
---
NOVEMBER
CALIFORNIA:
PALO ALTO
November 8, Wednesday 7 P.M.
Reading and Booksigning, PERSIAN GIRLS (memoir)
Stanford University
the Terrace Room of Margaret Jacks Hall
(bldg. 460), Stanford University, Pala Alto
Info: 650 723 2300 or (650) 723-0011
SAN FRANCISCO
Thursday, November 9, 3:30 P.M.
Reading and book signing,PERSIAN GIRLS(memoir)
The Poetry Center & American Poetry Archives
San Francisco State University
1600 Holloway Avenue, San Francisco
Info: 415-338-2227
SAN FRANCISCO
Friday, November 10, 7:30 P.M.
Reading and book signing, PERSIAN GIRLS (memoir)
Modern Times Book store
888 Valencia Street
San Francisco
Info: 415-282-9246
SAN FRANCISCO
Saturday, November 11, 1:00 P.M.
Reading and book signing, PERSIAN GIRLS (memoir)
Book Passage, 1 Ferry Building Plaza, San Francisco
Info: 415-835-1020 or visit www.bookpassage.com.
also: 415 927 0960, ext, 239
BERKELEY
Sunday, November 12, 6:00 P.M.
Reading and book signing, PERSIAN GIRLS (memoir)
Black Oak Books
1491 Shattuck Avenue
Berkeley, CA
Info: see http://www.blackoakbooks.com/
or call (510)486-0698
LOS ANGELES
Tuesday November 14, 7:00 P.M.
Reading and book signing, PERSIAN GIRLS (memoir)
Hammer Museum
10899 Wilshire Blvd
Los Angeles
Info: 310 443 7038
website: http://www.nahidrachlin.com/
Nahid Rachlin Bio:
Nahid Rachlin, born in Iran, came to the United States to attend college and stayed. She has been writing and publishing novels and short stories, in English. Among her publications are four novels, JUMPING OVER FIRE (City Lights), FOREIGNER (W.W. Norton), MARRIED TO A STRANGER (E.P.Dutton), THE HEART'S DESIRE (City Lights), and a collection of short stories, VEILS (City Lights). She has a memoir, PERSIAN GIRLS, in press at Penguin (october 5, 2006).
Her individual short stories have appeared in about fifty magazines, including The Virginia Quarterly Review, Prairie Schooner, Redbook, Shenandoah. Her essays have been published in, Natural History Magazine, The New York Times Magazine, Contemporary Authors Autobiography Series, and is in press at an anthology, How I Learned to Cook and other writings On Complex Mother-Daughter Relationships, Penguin. She has written reviews for the NEW YORK TIMES and NEWSDAY.
While a student she held a Doubleday-Columbia fellowship and a Wallace Stegner Fellowship (Stanford). The grants and awards she has received include, the Bennet Cerf Award, PEN Syndicated Fiction Project Award, and a National Endowment for the Arts grant. Currently she teaches at the New School University and the Unterberg Poetry Center at the 92nd Street Y. She has taught at Yale University and Barnard College. Presently she is a fellow at Yale.
PERSIAN GIRLS:
(Tarcher/Penguin, October 5 2006) jacket description:
In a story of heartache, ambition, oppression, hope, and sisterhood, Persian Girls traces Rachlin's childhood and coming of age in Iran under the late Shah—and her domineering father—her tangled family life, and her relationship with her older sister, and unexpected soulmate, Pari. A story of promises kept and promises broken, of dreams and heartache and, most important, of sisters, Persian Girls is a gripping saga that will change the way anyone looks at Iran and the women who populate it. "Riveting and beautifully observed, Persian Girls recounts Nahid Rachlin's family epic with the same quietly mesmerizing power that makes her novels and short stories linger in the mind years after we've read the last page." —Dona Munker, coauthor of Daughter of Persia

---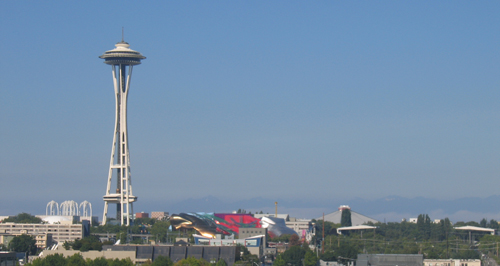 Poetry readings by Judith Skillman:
November 9th, 7 pm
at The Seven Muses Gallery
1127 Broadway
Tacoma, Washington 98402.
Contact info: tmichael@harbornet.com

---

Flavia Cosma Readings
DEER PARK LIBRARY
GUEST READER Flavia Cosma
Deer Park Library, St. Clair & Yonge, Toronto, Ontario, Canada
Wednesday November 1, 2006, 6pm
Contact person : Linda Steinberg
email: lsteinberg@torontopubliclibrary.ca

---
If you would like to be added to my monthly e-mail newsletter, which gives information on readings, book signings, contests, workshops, and other related topics...
To subscribe to the newsletter send an email to:
newsletter@cervenabarvapress.com with "newsletter" or "subscribe" in the subject line.
To unsubscribe from the newsletter send an email to:
unsubscribenewsletter@cervenabarvapress.com with "unsubscribe" in the subject line.

---
Index | Bookstore | Submissions | Newsletter | Interviews | Readings | Workshops | Fundraising | Contact | Links
---
Copyright © 2005-2006 ČERVENÁ BARVA PRESS LLC - All Rights Reserved