July, 2005 Aug. 2005 Sept. 2005 Oct. 2005 Nov. 2005 Dec. 2005 Jan. 2006 Feb. 2006 Mar. 2006 Apr. 2006 May 2006 June 2006 July 2006 August 2006 September 2006 October 2006 November 2006 December 2006 January 2007 February 2007 March 2007 April 2007 May 2007 June 2007 July 2007 August 2007 September 2007 October 2007 November 2007 December 2007 February 2008 March 2008 April 2008 May 2008 June 2008 July 2008 August 2008 September 2008 October 2008 November 2008 December 2008 February 2009 March 2009 April 2009 May 2009 July 2009 August 2009 September 2009 November 2009 December 2009 January 2010 February 2010 March 2010 April 2010 May 2010 June 2010 July 2010 September 2010 October 2010 November 2010 December 2010 January 2011 February 2011 March 2011 April 2011
ČERVENÁ BARVA PRESS NEWSLETTER
Gloria Mindock, Editor Issue No. 66 May, 2011
---
INDEX
Welcome to the May, 2011 Newsletter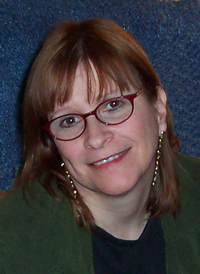 The Massachusetts Book Award recently announced their "Must Reads."
Červená Barva Press is excited to announce that two of its authors made the list.
The authors are:
Tam Lin Neville for her book, Triage (Červená Barva Press, 2010)
Catherine Sasanov for her book, Had Slaves (Firewheel Editions, 2010)
Many of the poems published in this book, Červená Barva Press published in a chapbook called Tara in 2008. The chapbook contains one poem not found in the book.
My friend, Doug Holder and his press, Ibbetson Street Press, also had a book in the "Must Reads" called "East of Eden" by Ruth Kramer Baden. Krikor Der-Hohannesian also received a "Must Read" for his chapbook, "Ghosts and Whispers" (Finishing Line Press, 2010).
This is really exciting and good luck to all these authors. The Massachusetts Book Award will be announced later.
---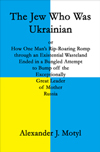 The Jew Who Was Ukrainian (Červená Barva Press, 2011)
by Alexander J. Motyl was recently mentioned in the Kyiv Post.
Check it out at: http://www.kyivpost.com/news/opinion/op_ed/detail/102945/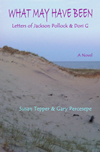 What May Have Been: Letters of Jackson Pollock & Dori G (Červená Barva Press, 2010)
was reviewed in Connotation as well as an interview with authors Susan Tepper & Gary Percesepe by Meg Tuite. Check it out at:
http://connotationpress.com/fiction/845-book-review-a-interview-with-susan-tepper-and-gary-percesepe
---
MASSACHUSETTS POETRY FESTIVAL, MAY 12, 13, and 14TH IN SALEM, MA.
There is so much going on at the Massachusetts Poetry Festival. Hope to see you there. Check out the schedule...
http://masspoetry.crowdvine.com/
I will be part of a panel at the Massachusetts Poetry Festival in Salem.
What we want, How we read: Independent publishers speak to emerging poets. 12-1:30PM
Panel members: Tam Neville, Jim Kates, Gloria Mindock, Cynthia Brakett-Vincent, Teresa Carson, Susan Kan
-- Old Town Hall, Upstairs
Červená Barva Press will have a book table so be sure to stop by the table and chat. Come see our new books.
I also will be reading a few poems from Nothing Divine Here at 3:44 PM (Location to be announced) as part of Poets with new Books/A Sequential Reading.
---
I will be part The IIIrd International Writers' and Artists' Festival
in Val David, Canada on Saturday and Sunday May 21st and 22nd.
I am so excited to be a part of this and I look forward to meeting the writers from all over the world. I will be launching my Romanian book, La Portile Raiului (Ars Longa Press, Romania) with the translator Flavia Cosma. I am psyched!
---
Červená Barva Press would like to welcome Priscilla Lippert, who will be working with me on bookkeeping and teaching me a new software program. This will start at the end of May. I am very excited about this. I need a better system since the press is growing as well as The Lost Bookshelf.
---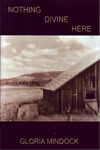 I put up a new FB page for my book, Nothing Divine Here. If you befriended me on FB, please go to the page and "like" it and see the links I posted.
Here is the link: http://www.facebook.com/home.php#!/pages/Nothing-Divine-Here-by-Gloria-Mindock/136625463076263
---
Next month, interviews, raves and book reviews will return.
---
Next month, look for new books coming out by Denis Emorine, Morris Berman, Judith Skillman, Flavia Cosma, and George held. Chapbooks coming out by Stephen Frech and Pamela Annas.
---
7 New chapbooks from Presa S. Press have been added to The Lost Bookshelf. Be sure to check out the bookstore. More books added soon. My Webmaster is busy getting them ready.
Check them out at The Lost Bookshelf
---
Come join us at...
THE FIRST AND LAST WORD POETRY SERIES
Hosted by: Harris Gardner and Gloria Mindock
THE CENTER FOR THE ARTS AT THE ARMORY
POETRY AT THE CAFÉ
191 HIGHLAND AVENUE
SOMERVILLE, MA
TUESDAY, May 17TH
6:30 PM /ADMISSION: $4.00
READING AND OPEN MIC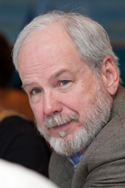 Richard Hoffman is author of the poetry collections, Without Paradise, Gold Star Road, winner of the 2006 Barrow Street Press Poetry Prize and the New England Poetry Club's Sheila Motton Book Award, and the forthcoming Emblem, as well as the short story collection Interference & Other Stories, and the celebrated memoir, Half the House. His poems have appeared in Agni, Harvard Review, The Literary Review, and Poetry, among other magazines. He teaches at Emerson College, and currently serves as Chair of PEN New England.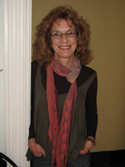 Frannie Lindsay's books are Mayweed (2009 Washington Prize, The Word Works); Lamb (Perugia, 2006); and Where She Always Was (Utah State University, 2004). She is the 2008 winner of the Missouri Review Prize. She is widely published and has received fellowships from the National Endowment for the Arts and the Massachusetts Cultural Council. She is a classical pianist and lives in Belmont with two retired greyhounds.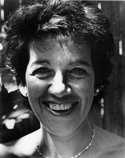 Kathleen Spivack's A History of Yearning won the Sow's Ear International Poetry Chapbook Prize; and the London Book Festival First Prize. Recent awards include the Allen Ginsberg, Erica Mumford/NEPC prizes, Solas Best Essay award, others. Author of six previous books, prose and poetry: (Doubleday, Graywolf.Grolier/Earthwinds), she teaches in Paris and Boston.
The Center for the Arts is located between Davis Square and Union Square. Parking is located behind the armory at the rear of the building. Arts at the Armory is approximately a 15 minute walk from Davis Square which is on the MTBA Red Line. You can also find us by using either the MBTA RT 88 and RT 90 bus that can be caught either at Lechmere (Green Line) or Davis Square (Red Line). Get off at the Highland Avenue and Lowell Street stop. You can also get to us from Sullivan Square (Orange Line) by using the MBTA RT 90 bus. Get off at the Highland Avenue and Benton Road stop.

---

---
If you would like to be added to my monthly e-mail newsletter, which gives information on readings, book signings, contests, workshops, and other related topics...
To subscribe to the newsletter send an email to:
newsletter@cervenabarvapress.com with "newsletter" or "subscribe" in the subject line.
To unsubscribe from the newsletter send an email to:
unsubscribenewsletter@cervenabarvapress.com with "unsubscribe" in the subject line.

---
Index | Bookstore | Gallery | Submissions | Newsletter | Interviews | Readings | Workshops | Fundraising | Contact | Links
---
Copyright © 2005-2011 ČERVENÁ BARVA PRESS - All Rights Reserved