July, 2005 Aug. 2005 Sept. 2005 Oct. 2005 Nov. 2005 Dec. 2005 Jan. 2006 Feb. 2006 Mar. 2006 Apr. 2006 May 2006 June 2006 July 2006 August 2006 September 2006 October 2006 November 2006 December 2006 January 2007 February 2007 March 2007 April 2007 May 2007 June 2007 July 2007 August 2007 September 2007 October 2007 November 2007 December 2007 February 2008 March 2008 April 2008 May 2008 June 2008 July 2008 August 2008 September 2008 October 2008 November 2008 December 2008 February 2009 March 2009 April 2009 May 2009 July 2009 August 2009 September 2009 November 2009 December 2009 January 2010 February 2010 March 2010 April 2010 May 2010 June 2010 July 2010 September 2010 October 2010 November 2010 December 2010 January 2011 February 2011 March 2011 April 2011 May 2011 June 2011 July 2011 September 2011 October 2011 December 2011 February 2012
ČERVENÁ BARVA PRESS NEWSLETTER
Gloria Mindock, Editor Issue No. 73 April, 2012
---
INDEX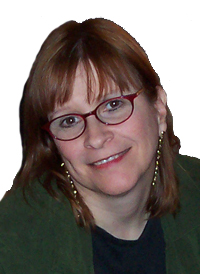 Welcome to the April, 2012 Newsletter
Červen&aacute Barva Press Celebrates our 7 Year Anniversary This Month! Wow! So the press has a 7 year itch to do something wild and crazy to celebrate. Keep your eyes posted on our homepage and monthly newsletter these next 3 months for Červen&aacute Barva Press events to celebrate this wonderful occasion. It IS worth celebrating! Hey, we might even extend our wild and crazy events until the end of the year so stay tuned…
The tribute for Vaclav Havel is almost ready. Check the homepage soon for updates. I will be sending information around soon.
All Červen&aacute Barva Press future full-length books will now be distributed through Small Press Distribution. I am very excited about this. All previous published full-length books are ineligible for this. SPD will only distribute new publications. This will be really wonderful for the press. This means more recognition and our books will reach wider markets.
---
I just wanted to tell everyone what a great time I had at AWP. It was great hanging out with my dear friend Glenn Sheldon (New Sins Press), who made me laugh so much, and seeing all my friends, authors, and meeting all the new people that I met. The AWP reading offsite that I took part in that Bill Yarrow organized, hosted by Waiting for the Bus, was a blast. I read with Bill Yarrow, Tony Barnstone, and Kris Bigalk. They were amazing! The tribute for Rane Arroyo at Columbia College was just wonderful. Poets from Imaginary Friend Press (Founded by Rane Arroyo & Teneice Delgado) read from their new chapbooks. It was one of the best readings that I have ever been to. Such strong work.
If I told you everything, I would have a book here so I will just share a few pictures. See you next year in Boston.
---
Here are some photos from AWP CHICAGO:
Names are from left to right



Roger W. Hecht




Gloria Mindock and Stephen Frech




Lylanne Musselman, Glenn Sheldon, Teneice Delgaldo




Susan Tepper, Len Kuntz, Robert Vaughan,
Gloria Mindock, Meg Tuite, John Minczewski




Eric Wasserman, Gloria Mindock, Craig Paulenich




Susan Tepper and Bill Yarrow
---
Happy National Poetry Month! So many poetry events are happening around the country. This is a great time to support poetry. Buy poetry books. Go to poetry readings. Subscribe to literary magazines. Do your part. Have a fun month!!!!
Hope to see many of you at the MA Poetry Festival in Salem this year. It looks like a great schedule of events happening from April 20-22. Here is the link: http://masspoetry2012.crowdvine.com/calendar/ I'll be involved reading in a few events this year. Hope to see you! I did a booktable at the bookfair the last two years at the festival but won't be doing it this year. Sorry.
---
This month look for the Červen&aacute Barva Press book release of the following two books:
Talking Pictures by Roger W. Hecht (A special edition of this was released at AWP)
On Paths Known To No One by Flavia Cosma.
Chapbooks being worked on in April and May are by: Eric Greinke/John Elsberg, Rachel Goldstein, Ansley Moon, Matthew Hamilton, and 2011 contest winners Alan Elyshevitz and Ateet Tuli.
Full-lengths being worked on in April and May are by: Dmytro Pavlychko, Jiri Klobouk, Michael T. Steffen, and Bob Hartly
---
Here is a wonderful poem by Martin Burke called "Arabesque" on YouTube: http://youtu.be/mXg6NsRDyNg
Music by Gilbert Isbin.
Video production & realisation by Didier Eeckhout

---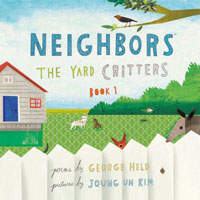 NEIGHBORS The Yard Critters Book 1
poems by George Held
illustrations by Joung Un Kim
publisher: Filsinger & Company, Ltd.
price: $20.00/hardcover
ISBN: 978-0-916754-25-9
ages: 3-11, and above
pages: 32
publication: December 10, 2011
This book is beautifully illustrated. The poetry is great!
Together, it makes for a wonderful children's book. I highly recommend this for your children, grandchildren, nieces or nephews or friends who have children. Buy this book. You won't be sorry. You'll end up buying another one.
Available at: http://www.filsingerco.com; http://www.amazon.com; http://www.bookhampton.com
---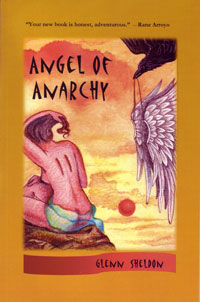 Angel of Anarchy by Glenn Sheldon
ahadada books
ISBN: 978-1-927048-01-6
62 pages
www.ahadadabooks.com
"Your new book is honest, adventurous."
—Rane Arroyo
(From the back of the book)
I always saw these poems as a holistic sequence and so avoided offering them to readers as piecemeal feasts. In thinking of anarchy, and its practitioners (and pretenders), as well as chaos theory, I am struck by how individual stories aren't included in the cultural formulas that claim to attempt to reconcile form and information. Each of the three sections in this collection, I hope, offers insights into humanizing ancient questions that are still modern. From shorter poems, almost like smuggled texts from moments and places of oppressions, to a longer persona poem, to the final section in which three poems realize the work must be theirs—whether it is what they want to do or not—should help us realize that words inform, mis-inform, deform and hopefully, sometimes, re-inform. That's all and everything. Obviously, that's also all and nothing.
Cover art by Margaryta Yermolayeva
---
Comatose by J. A. Tyler
Patasola Press
www.patasolapress.org
ISBN: 9780615596211
Price: $12.50
Buy it from amazon
"Comatose will wreck you. It will make you remember you are dying, and that you have dared to wish it were otherwise, that you have longed for a world that will last. Reading it hurts like shitting pinecones, like digging hole after hole until you've buried everything: your stillborn young, your love, your words, the world. J. A. Tyler doesn't write myths of creation and destruction. He makes Language—shards that refract your consciousness, that draw blood and make you wonder if it's real. If you exist. At the end of the book, you won't know."
—Joanna Ruocco author of The Mothering Coven
J. A. Tyler is the author of INCONCEIVABLE WILSON (Scrambler Books) & A MAN OF GLASS & ALL THE WAYS WE HAVE FAILED (Fugue State Press). His fiction has appeared with numerous journals including Black Warrior Review, Fourteen Hills, New York Tyrant, La Petite Zine, Caketrain, & Smokelong Quarterly & has been nominated for The Pushcart Prize, The Million Writers Award, Best of the Web, & other honors. His reviews have been published with Rumpus, The Colorado Review, & The Collagist & he is a contributor to the blog lives of PANK, Monkeybicycle, & Big Other. As an editor, J. A. Tyler founded Mud Luscious Press & currently works on the staff of both Tarpaulin Sky & Dzanc Books.
---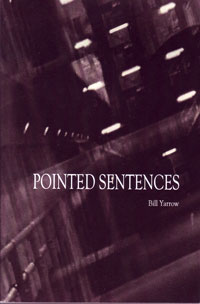 Pointed Sentences by Bill Yarrow
BlazeVOX Books
http://www.blazevox.org/
ISBN: 978-1-60964-082-8
146 pages
Price: $16.00
Buy it from amazon
"Many poets could write other poets' poems, but there's no one anywhere who could write a Bill Yarrow poem except Bill Yarrow. With a bizarre grace that suggests a truly individual aesthetic, his poems navigate the razor's edge between the polished and the raw. Like a Dadaist version John Donne, Yarrow takes an axe to common poetic assumptions, yet delivers all the pleasures of poetry at its best."
—Stephen-Paul Martin, Changing the Subject
"Bill Yarrow is the Sun Tzu of verbal warfare, the Machiavelli of mental strategy. "Look left," he says, and when you look right, anticipating his move, the whiplash hits you from behind. This is a book stolen from the library of the unexpected before it burned. What is it, what is it? A bit of Nicanor Parra's antipoetry, a bit of Vasko Popa's thought experimentation, a bit of Celan's surrealism, a bit of this, a bit of that. As it shifts from allegory to narrative to lyric, you come to understand that this book is not a wonderful beast (part hippopotamus, part threshing machine) but a creature whose parts and attributes are constantly shifting—wings when it needs to be an angel, webbed hands for catching baseballs. How wonderful, how fun, and how different form so many volumes of genial, accomplished, and innocuous poetry."
—Tony Barnstone, Tonque of War
---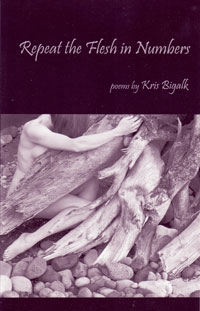 Repeal the Flesh in Numbers poems by Kris Bigalk
NYQ Books
www.nyqbooks.org
ISBN: 978-1-935520-54-2
103 pages
Price: $14.95
Buy it from amazon
"Our expectations and our designs on life are dashed almost always—an old story, maybe the oldest there is—but Kris Bigalk's poems want us to believe that it is an honor to be given the chance to replace disappointment with renewed hope. They convince me, surely and gracefully. Attention is a form of courage for Bigalk, and the steady, good-humored generosity she directs toward the fellow inhabitants of her planet mark her as a poet of wisdom and warmth."
—David Rivard
"There is a lovely refrain in each of these riveting poems. Kris Bigalk delivers, with humorous, poignant and richly textured detail, the light and dark in a life full. She boldly paints even the ordinary with a stunning hue."
—Carol Connolly, St. Paul Poet Laureate
---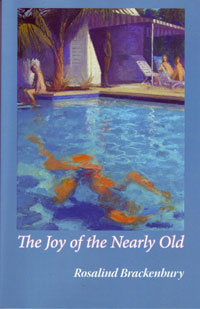 The Joy of the Nearly Old by Rosalind Brackenbury
Hanging Loose Press
www.hangingloosepress.com
ISBN: 978-1-934909-25-6
98 pages
Price: $18.00
Buy it from amazon
Rosalind Brackenbury is English, married to an American, Allen Meece, and has lived in Key West, Florida for 18 years. Since 2007, she has spent part of each year in Paris. Her most recent novel, BECOMING GEORGE SAND came out in August 2009 with Doubleday, Canada, and in March 2011 with Houghton Mifflin Harcourt, NY. It is out in translation in the Netherlands, with Artemis Press, Amsterdam, in Italy with Piemme, Milan. Her poetry collection, YELLOW SWING published by Daniel & Daniel, CA, came out in a bilingual French-English edition in 2011 from Les Editions de l'Amandier, Paris. A new novel, THE THIRD SWIMMER is at present with her agent at Curtis Brown, London. THE JOY OF THE NEARLY OLD is her sixth collection of poetry.
"These rich, fluent poems tell the story of a writer's pilgrimage. They are filled with the colors and vibrancy of her world, a world that includes Key West, England, Paris and of course, literature itself. The sentences are so poised and artfully phrased that, despite their sometimes dark subject matter, they are a palpable pleasure on the tonque."
—Harvey Shapiro
"Rosalind Brackenbury's new collection of poetry, The Joy of the Nearly Old keeps the promise of its title: it is an opulent anthology of the pleasures of our world."
—Harry Matthews
---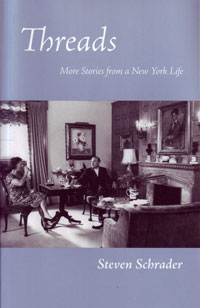 Threads More Stories from a New York Life by Steven Schrader
Hanging Loose Press
www.hangingloosepress.com
ISBN: 978-1-934909-27-0
102 pages
Price: $18.00
Buy it from amazon
Steven Schrader is the co-chair and former director of Teachers & Writers Collaborative and was the publisher of Cane Hill Press, which specialized in fiction. He lives on New York's Upper West Side, a strong presence in his stories, with his wife, Lucy Kostelanetz, a documentary film maker.
"This boychik writes arresting prose about a lifetime of heartbreak, farce, sexual voraciousness, the writing life, the civil rights revolution, and, towering over his character and fate, an unforgettable mogul of a father that Kafka and Dickens would have been impressed with. Schrader's sentences are fresh cherries, sweet and flavorful. In this, his best book so far, he reenacts a life with a concentrated brevity that spills over with feeling and hilarity. The New York he writes about, from trolley cars to the garment center to Washington Heights to the Jewish delis and Puerto Rican prostitutes of the old gritty upper West Side, is a vanished world rekindled and burning bright in Schrader's beautiful book."
—David Evanier, author ofAll the Things You Are: The Life of Tony Bennett and The One-Star Jew
Steven Schrader is the funniest writer I know.
—Stephen Dixon

---
Annoyed Grunt
Tom C. Hunley
Imaginary Friend Press, 2012
www.imaginaryfriendpress.com
Reviewer: Irene Koronas
Hunley titles his chapbook of poems, Annoyed Grunt,
taken from the cartoon the Simpsons, more specifically,
Homer Simpson grunts when he is displeased:
"Much have I traveled in Concord," wrote Thoreau.
The Simpsons have traveled much right here
in Springfield, right here in our living room even.
In using the television show to show how the characters
transfer decent deep thoughts, Hunley takes personal
characters, poems their story which becomes, our story:
..."not to mention as old as that knock-knock-
it's-an-orange joke, as weak as Near Beer,
richer than Buddy Rich. I'll admit I'm as lonely
as the last bowling pin wobbling alone
beside the gutter - oh how I miss my Pin Pals,
and upon reflection, I guess I'm as insecure
as one of those no-good slugabeds
who insults others to make himself feel good.
I'm no blackhearted Grinch. I provide jobs
for every hungover Joe Meatball in Springfield.
I love my teddy bear, Bobo, like a gambler loves
a big payoff. Oh, how I love a big payoff!
See, I've got lots of love in my heart.
It's two sizes too big, if anything..."
The contemporary appeal in these poems will break
down what it means to be poetic:
"Me, my last girlfriend left me, and she was a blowup doll.
Stupid helium. I don't want you to think I'm a bad guy
or nothing, though. Sure, I stalk my friends' wives, and I guess
running that whale smuggling ring wasn't my finest hour, but I
love my cat, Snookums. That's got to count for something,
right? Once I saved music store owner King Toot
from a burning Chevy, and on my nights off I've been
reading Little Women to them sweet little hospital urchins..."
I'm laughing and thinking about the poems. Each poem is a
complete episode, a flash fiction look or read about all the
differences, all the characters that inhabit our small
boxed-in world. This chapbook is guaranteed to set you free.
"Although there are many creators, I implore you, above all,
not to worship the poet, who swears he will free us
with his free verse. Free verse? Verse won't set you free.
Only the truth will set you free. That's in the Good Book.
Somewhere towards the back."
Irene Koronas
Reviewer:
Červen&aacute Barva Press
---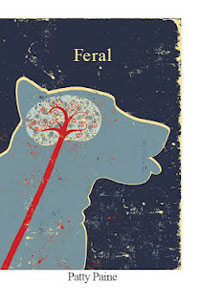 Feral
Patty Paine
Imaginary Friend Press, 2012
www.imaginaryfriendpress.com
Reviewer: Irene Koronas
There is nothing about this chapbook, that I could say
was, not to my liking or that I would critique in the negative.
From the cover to the font to the poems, the flux smooths all the pages:
"...the compass has gone out of me.
These cursed waves thrash
like thieves, and what a mockery
of song the wind is making. Dearest,
the sea is another tongue
for loss, for misery, for coffin.
For grief: the rusty hinge of it,
the knife stab sudden of it."
The unabashed poems scream, 'artifacts', and gently roll,
"the last time." The reader gets caught-up in the "smell of
damp moss." The poems focus on what it means, on a personal
level, to feel loss, to grieve and then to resume with grace,:
"After rum, I stare toward dawn.
The sea cradles me back/forth,
(what isn't
fastened, lost) I fall
back to a field of aster
and how we gorged
the scent of them.
Back to the curve
of your neck; our hunger;
spring's long unbuttoning;
and the lightest caress
of summer in the air.
We paused
over rabbit bones (so perfect, so
small) They were
curiosity then, not omen."
and Paine's unbridled verse; her words in careful juxtapositions,
her song, the poems open whatever healing took place and presents
us with what is real, what can come to be who we are:
"After the storm, I watched
the shoulders of my old dog roll
as he swam after branches.
I saw his eyes glow,
heard his steady, chugging
breath as he churned
his way back to drop
glistening sticks
at my feet.
I longed to leave my body,
to plunge in,
and be pulled alongby his wake. This is why
I came home and held you
so fiercely, why my fingers sought
the places you had been
wronged. And this is why
when my fingers found them they sang."
Paine's astute observations, invite the reader to participate,
"each stone is my cathedral of regret." Often she records
the honest anger and she spits it out, and then the poems
come to rest:
"...our mother brought to America.
Inside, a traditional silk Korean dress
wrapped in tissue. A-frame top,
mandarin collar, striped sleeves that bell
toward the wrist. It's for a child,
though neigher of us
ever wore it. I tilt the skirt
in the afternoon light
revealing glints of umber and jade..."
All the poems in this chapbook, sing without stopping for a breath
they flow onto the page and leave us wanting more.
Irene Koronas
Reviewer:
Červen&aacute Barva Press
---
First Literary Review-East
After Shakespeare: Selected Sonnets by George Held
Červen&aacute Barva Press, Somerville, MA (2011)
ISBN: 978-0-9831041-9-3
71 pages
$15.00
Reviewer: Arthur McMaster
Book Review - George Held's "After Shakespeare: Selected Sonnets"

---
THE CENTER FOR THE ARTS AT THE ARMORY
POETRY AT THE CAFÉ
191 HIGHLAND AVENUE
SOMERVILLE, MA
TUESDAY, APRIL 17th
7:00 PM /ADMISSION: $4.00
READING AND OPEN MIC
Bass Guitarist: Ethan Mackler
(accompaniment optional on open mic)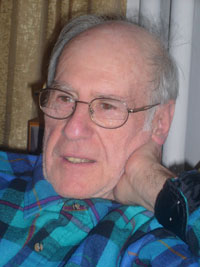 Richard Fein was Fulbright Professor of American Literature at the University of Madras from 1971-72. He has published eight books of poetry, one of which, Kafka's Ear, won the Maurice English Award. His latest collection, B'KLYN appeared in 2011. He has also published two books of his translations of Yiddish poetry, Selected Poems of Yankev Glatshteyn and With Everything We've Got, as well as a memoir of Yiddish, The Dance of Leah, and a critical study, Robert Lowell.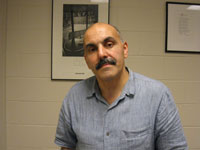 George Kalogeris teaches Literature and Classics in Translation at Suffolk University. He is the author of a book of poems based on the notebooks of Albert Camus, Camus: Carnets. His book of paired poems in translation, DIALOGOS, is due out in May.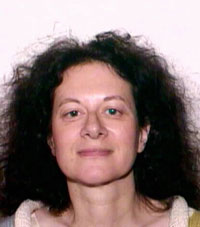 Marcia Karp has poems and translations in Partisan Review, Republic of Letters, Catullus in English (Penguin), Literary Imagination, The Guardian, Seneca Review, Petrarch in English (Penguin), Agenda, Harvard Review, Ploughshares, Warwick Review, TLS, and Oxford Magazine. She is included in Joining Music with Reason: 34 Poets, British and American, Oxford 2004-2009 chosen by Christopher Ricks (Waywiser), and The Word Exchange: Anglo-Saxon Poems in Translation (Norton).
---
The Center for the Arts is located between Davis Square and Union Square. Parking is located behind the armory at the rear of the building. Arts at the Armory is approximately a 15 minute walk from Davis Square which is on the MTBA Red Line. You can also find us by using either the MBTA RT 88 and RT 90 bus that can be caught either at Lechmere (Green Line) or Davis Square (Red Line). Get off at the Highland Avenue and Lowell Street stop. You can also get to us from Sullivan Square (Orange Line) by using the MBTA RT 90 bus. Get off at the Highland Avenue and Benton Road stop.

---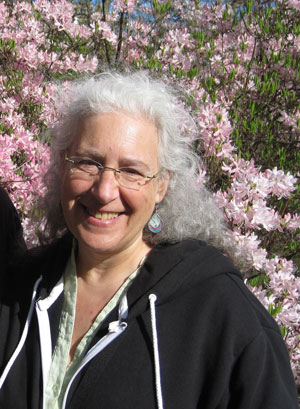 Denise Bergman is the author of Seeing Annie Sullivan, poems based on the early life of Helen Keller's teacher (Cedar Hill Books, 2005), which was translated into Braille and made into a Talking Book. Her poems have been widely published. She conceived and edited City River of Voices (West End Press), an anthology of urban poetry, and she was the author of Keyhole Poems, a sequence that combines the history of twelve specific urban places with the present. The Telling, forthcoming in 2013 (Červená Barva Press), was a finalist in the Colorado Prize and Many Mountains Moving competitions. Denise was poetry editor of Sojourner, A Women's Forum, and hosted a cable TV show "Women in the Arts." An excerpt of her poem Red, about a slaughterhouse in the neighborhood, is permanently installed as public art.
Her website is www.denisebergman.com.
One of your books of poetry, Seeing Annie Sullivan, is about the early life of Helen Keller's famous teacher, Annie Sullivan. What was it about Annie Sullivan that made you want to write about her?
As a teenager, I was interested in Helen Keller's politics, perhaps especially because we weren't taught about that in school. When, as an adult, I read Helen Keller's autobiography, Story of My Life, I learned of Annie's enormous role in Helen's life as teacher, and as a life-long friend. That huge influence on Helen's early world view compelled me to look deeper. I did a lot of research and discovered Annie's refusal to talk about her childhood. She was coaxed into talking about it at the very end of her life by biographer Nella Braddy, who told her that if Annie didn't tell her story, someone else might tell it the wrong way. The fact of the secrecy intrigued me, then I learned the details that she was so ashamed of: desperate poverty, abandonment, and institutional neglect in the notorious Tewksbury Almshouse. Annie was one of thousands of children in similar circumstances, but she happened to escape and survive.
There's a parallel between Seeing Annie Sullivan and The Telling, the book of poetry that Červen&aacute Barva will be publishing next year. The subject of The Telling is a secret that someone I loved told me about her escape to the United States. A hideous life-long guilt-ridden secret. She had never told anyone else and after she told me (in one long sentence), she never referred to it again. How often we are clueless about the pasts of those we interact with, and how clueless we are about the effects of those pasts on individuals' lives.
The first line of your poem "Red" is part of a permanent art installation in Cambridge's Dana Park. How did you feel when you discovered that your poem would be used in this artwork?
Needless to say, I was thrilled, very excited. And of eight or so writers represented, only two of us are contemporary.
The line the artist used came from a poem about a slaughterhouse in East Cambridge in the 1800s. "Red" of course refers to the blood of the slaughterhouse that the workers brought home on their clothes. As Sweet Honey in the Rock sings: you bring more than a paycheck to your loved ones and family. "Red" also refers to the animal refuse discarded into Miller's River.
Two of your collections of poetry, the book Seeing Annie Sullivan and the series of poems "Keyhole Poems," revolve around historical events and time periods. Why do you write about the past?
I don't always write about the past but it certainly factors into much of my poetry. I think and write a lot about "pauses," the spaces between events, words, etc. The spaces that contain anticipation, worry, and excitement. The spaces where things get lost. What happens in between the things we see and do? This fascinates me. I think it's connected to the invisible or no-longer-visible historical things that I like to explore.
City River of Voices is an anthology of urban poetry that you edited. How did you become involved with this project, and what was it like working on it?
It was really pleasurable. I had just started to write poetry in the early 1980s after being a painter. I didn't know any poets and I didn't know anything, really, about poetry. One day at the Central Square Library I saw a poetry reading of Latin American poets from many countries, and therefore from many struggles. What they had in common was poetry, words, and their fights for justice. I was intrigued by the sense of community.
I'm very much a city person, so my first poems were about "city." The reading gave me the idea to collect urban poems that talked about different urban issues. I included poets who were not well known, those who "wrote on the backs of envelopes, as well as those who are well-known. To advertise for submissions, I held readings in Cambridge libraries, and after the book was published, we had another series of readings in libraries all over the city. I met many wonderful poets through this project.

---

---
If you would like to be added to my monthly e-mail newsletter, which gives information on readings, book signings, contests, workshops, and other related topics...
To subscribe to the newsletter send an email to:
newsletter@cervenabarvapress.com with "newsletter" or "subscribe" in the subject line.
To unsubscribe from the newsletter send an email to:
unsubscribenewsletter@cervenabarvapress.com with "unsubscribe" in the subject line.

---
Index | Bookstore | Gallery | Submissions | Newsletter | Interviews | Readings | Workshops | Fundraising | Contact | Links
---
Copyright © 2005-2011 ČERVENÁ BARVA PRESS - All Rights Reserved